by Aude Camus
How much do you love a hamper? I just love it! Whether it is a foodie one filled with gourmet delights and maybe some bubbles or a bottle of wine or a beauty hamper packed with beauty essentials or a luxury gift hamper featuring lifestyle goodies … I can't help it, I'm a hamper lover. Doesn't it feel like Christmas when you receive one of those and start discovering all the little things hidden inside? Really, I can't see how one would not love receiving a hamper! Oh, not to mention they also make the ultimate gift to celebrate a newborn baby if you ask me. Having given birth to a baby girl myself just a few days ago plus having a few friends who also did in the past few weeks or who are about to deliver, I have been browsing the internet in search of the perfect baby hamper in Hong Kong and found what I was looking for on
Gift Hampers HK
. How adorable is their selection of
Baby Hampers
? While browsing at the website (I won't tell you how many hours I spent on this one but what I can tell you is that I was on maternity leave and had a few extra hours to spare), I also realised it had two sister websites:
Gift Flowers
HK
, on which you can order beautiful bouquets and fresh floral arrangements, and
Gift Something
which offers a unique collection of gift-wares. Gosh, those guys truly are committed to making gifting a smooth and easy experience! I decided I wanted to know more about it and reach out to them asking if I could be connected with the founder. Funny things is, I was 100% sure the founder would be a woman. I mean, only a woman could have created such a cool concept and sourced all those exclusive brands, right? (Girl Power!) Well, turns out I was wrong … the coolest gifting company in town wasn't founded by a woman but by a man, Justin Chung, which made me even more eager to ask him a few questions about the whys and how of his entrepreneurial journey.
Hi Justin! I know you've been swamped lately so thank you so much for taking the time to answer a few questions. Let's start with a little intro. Who are you?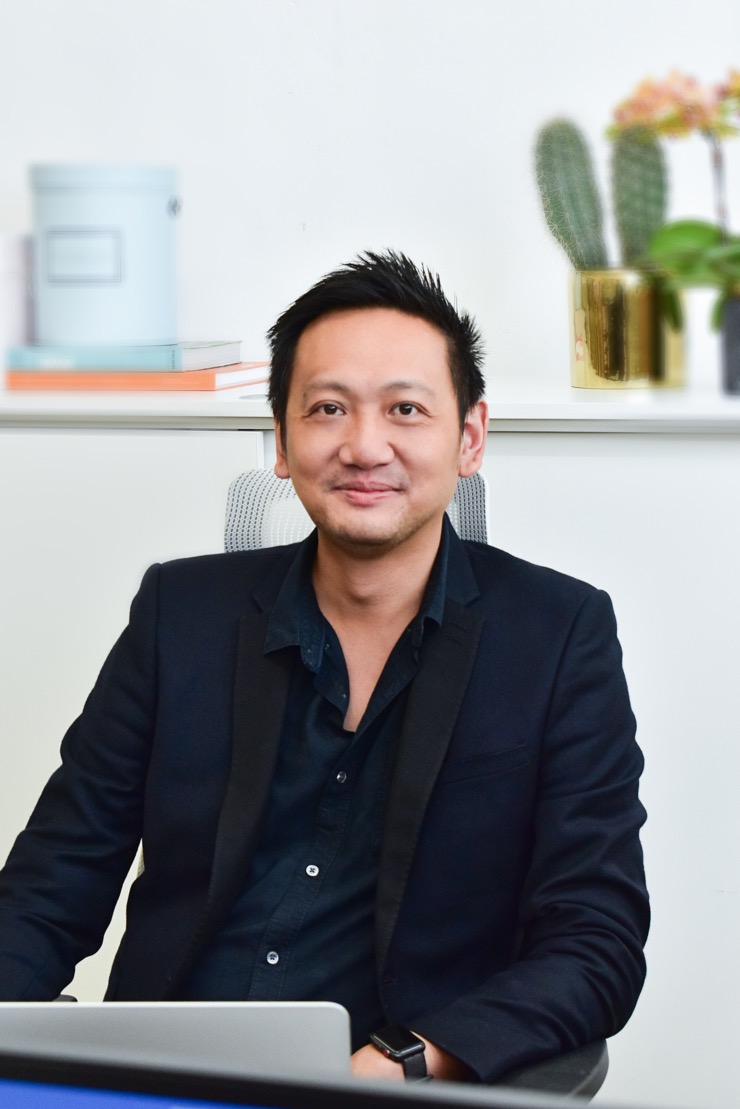 A serial entrepreneur who moved to Hong Kong in 2011 after running and selling a multi brand fashion agency and baby brand in Australia.


How, why, did you come up with the idea of launching Gift Something in Hong Kong?
Being an entrepreneur at heart, I'm always on the lookout for the next business opportunity. Back in 2011, when I moved to Hong Kong, online shopping was still in its early days and I saw an opportunity to disrupt the way people shopped and the things they bought by bringing a new shopping experience to this vibrant metropolitan city.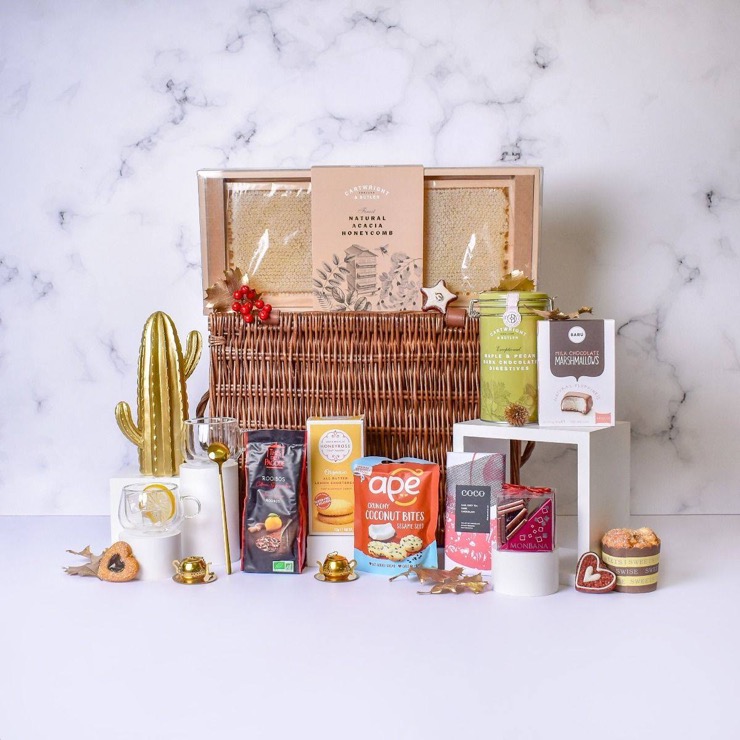 To keep things interesting and fresh for the customers, I'm always on the lookout for new cool brands to add to our portfolio.


What would you say has been, so far, the deepest challenge in this entrepreneurial journey?
I find hiring skilled staff a real challenge here in Hong Kong, especially in the technology sector. The thing is, if you want to be ahead of the curve, you need you staff to have skill sets that are also ahead of the curve.


And the greatest reward?
Having a loyal team. They have been with me since the very beginning sharing both the bad and the good days.


I have seen that you describe Gift Something as an environmentally conscious gift company when the business of gifting is usually known to generate a lot of waste. Why did you decide to go that way? ​Why was it important to you? And how do you achieve being environmentally conscious with Gift Something?
The art of gifting is embedded in the Asian culture, but it indeed generates a lot of waste. Being captain in our industry, I feel it is our duty to lead the way in providing more environmental conscious gifting options. One way we are doing it is by offering plastic free or plastic lite options to encourage and help our customers to reduce their plastic use. We also have a recycling program should you wish to recycle the baskets in which we deliver our hampers.


You currently have operations in Hong Kong, Singapore and Malaysia, right? Do you see any major difference between those markets when it comes to your specific business?
The Singapore market is currently our biggest market. It is 5 times bigger than Hong Kong as Singaporean tend to gift more frequently with a trend for "practical" gifts. In Malaysia also people tend to gift more frequently than in Hong Kong, but the buying trend is very different as the local market there is very price sensitive.


Do you have any plan to further expand in other countries? Or maybe add another sister company?
We are working on both angles, indeed. I am currently exploring going to Europe and the USA through online channels while also aiming at further developing our baby wholesale business in our current markets.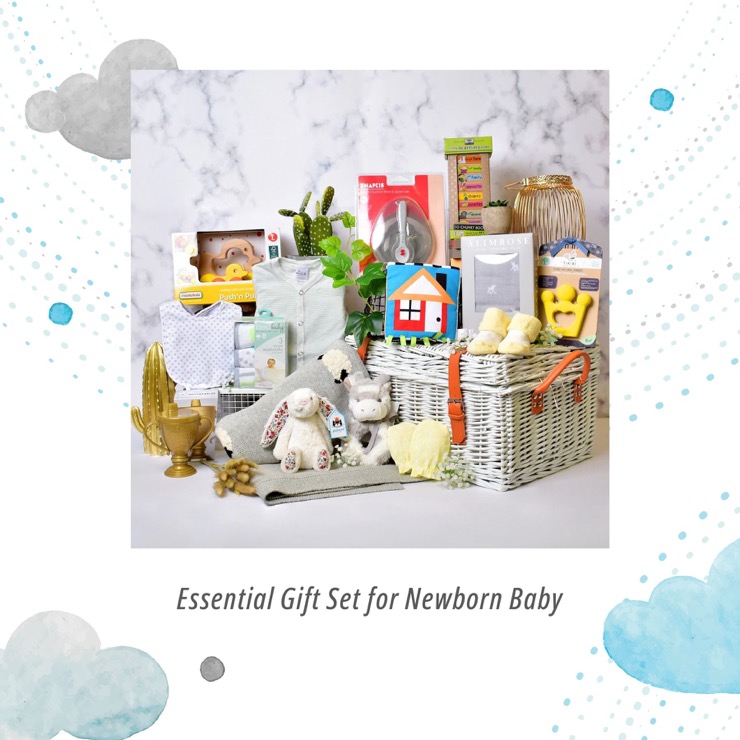 What does a typical day in your life looks like those days?
Work, work, work! When not working, I would usually spend some time researching and planning the next holiday. But with the current situation and uncertainty of when and where we will be able to travel again, I spend a lot of time reading about and searching the latest technology and consumer trends.


Any spot (whether it is a restaurant, a bar, a hidden beach, a hiking trail, a shop, a museum …) your particularly love in Hong Kong and would be keen to share?
One thing I absolutely love about Hong Kong is that it has all the best foods from around the world. I do love a good omakase meal and find Sushi Kohaku (editor's note: on Stanley Street, in Central) to be as good as any omakase in Japan.