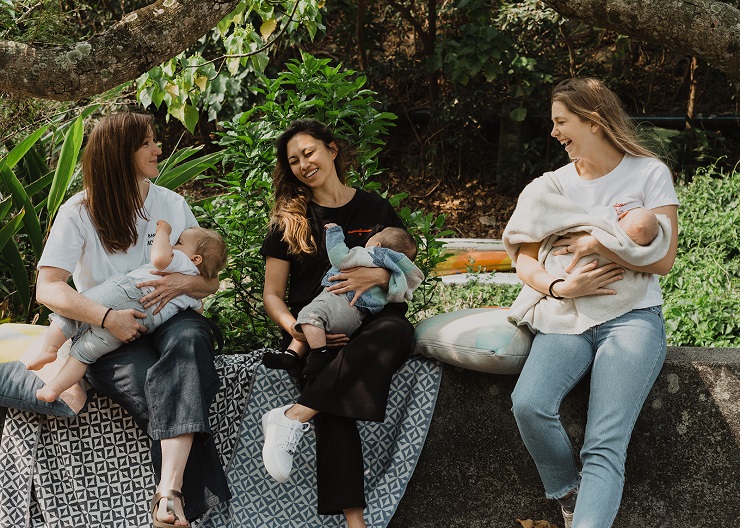 by Aude Camus
I told you before: more than ever, given the challenging times we are currently faced with, I'm willing to put the spotlight on some Entrepreneurs based here in Hong Kong and give them a platform to showcase their brands and their dream. Believing in what you do, making a living out of it, those are already challenging things in a normal world so imagine how it must be in times of a global pandemic … But the current gloomy situation hasn't stop Joséphine Tran, founder of
Milki Train
, from believing in her brand and launching it no matter what. And her beautiful collection of organic cotton breastfeeding shirts is exactly the sweet cocooning kind of things we need at the moment!
Hey Josephine. Thanks for taking the time to answer some question while you are in the last stretch of your brand launch. Would you tell me a bit more about yourself and your background? How did you end up creating your brand here in Hong Kong?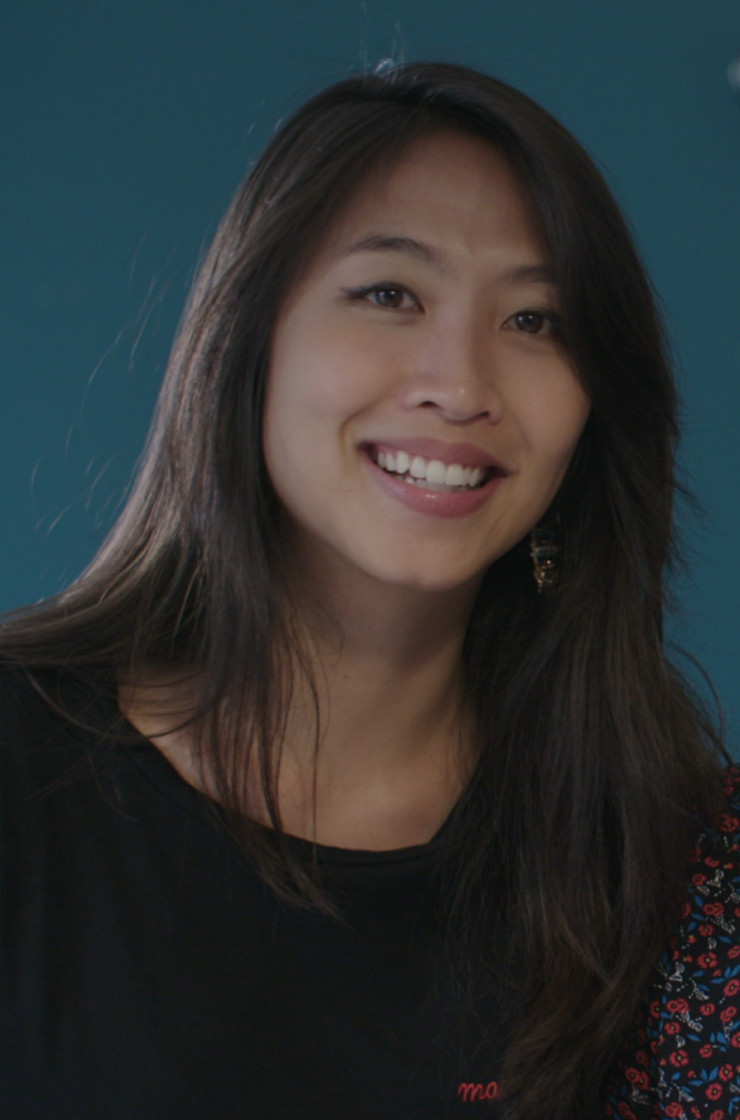 I'm 29 et I've been visiting Hong Kong very regularly over the past few years as my partner has been living here for quite a long time now. I just love this city: its vibes, its people. I had a previous experience in real estate in Vietnam but finally decided it was time to do what I've always dreamt of: launching my own conscious brand.


Milki Train, right? Can you share a bit more about the brand?
As I'm about to turn 30, maternity is something that has become quite important to me. There are more and more new mums around me and I love hearing what they have to say about this unique experience whether it is the absolute happiness of being a mum or the though moments you have to go through with a child. I'm building my brand on those stories.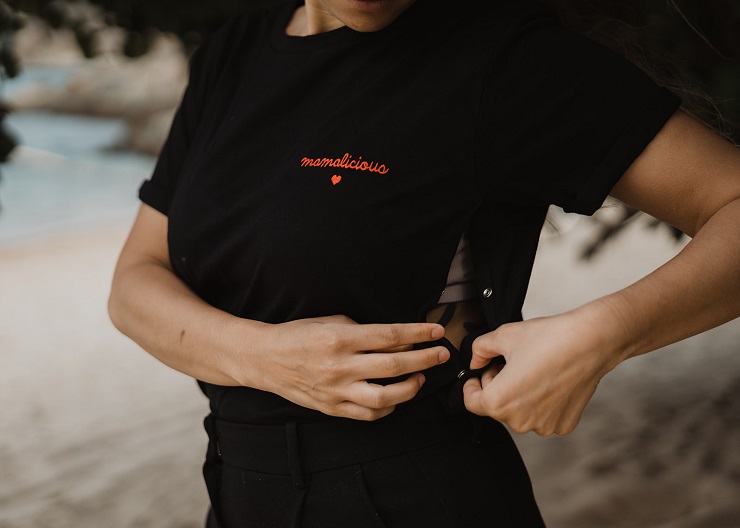 My idea was to create a brand that would bring those new mums some sweetness and comfort but without sacrificing the look, the fabrics, the cuts of the clothes ... Clothes are such a great way to express oneself personality.


Is Milki Train a brand with a Hong Kong DNA or French one? Or maybe other?
I was born and raised in Paris so, obviously, had to infuse my brand with a touch of French chic. But Milki Train is also inspired by my adventures around the world. Wherever I travel, I always bring back a piece of cloth which helps me remember what I've loved so much about this country I've visited: the vibrant colours of Brazil, the natural fabrics from Australia, the minimalist hipster vibes in Japan …


You've just said that Milki Train is more than just a brand. It's a brand with a mission. What is this mission?
I have created Milki Train having in mind some examples of strong women I grew-up with: my mother, my grand-mother, my aunt. I want the brand to generate a community of women who are kind and supportive to each other.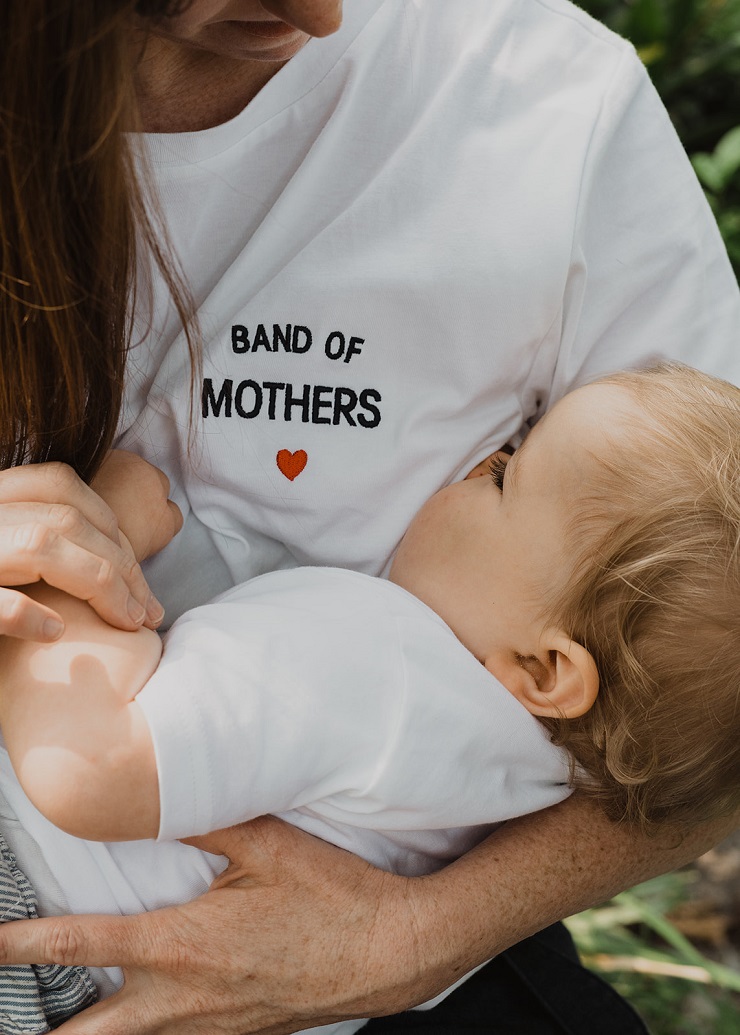 Together we are stronger and this is why our "Band of Mothers" shirt is probably one of my fav.


Also, you don't have to breastfeed to wear our clothes. Whether you have breastfed before or not, whether you are currently doing it or wanna do it in the future or not, being a Milki Train woman is about supporting other women.


What would you say have been the biggest challenge in your entrepreneurial journey so far?
Sourcing the right fabrics has not been an easy thing because I really want and make sure to only use sustainable fabrics. Being a small brand with a limited number of items to produce has also been a challenge. Potential partners are always less inclined to discuss with you if you are a small brand. But I am very happy that we have finally been able to find the right partners and are now working with companies which share our values.


And the greatest reward?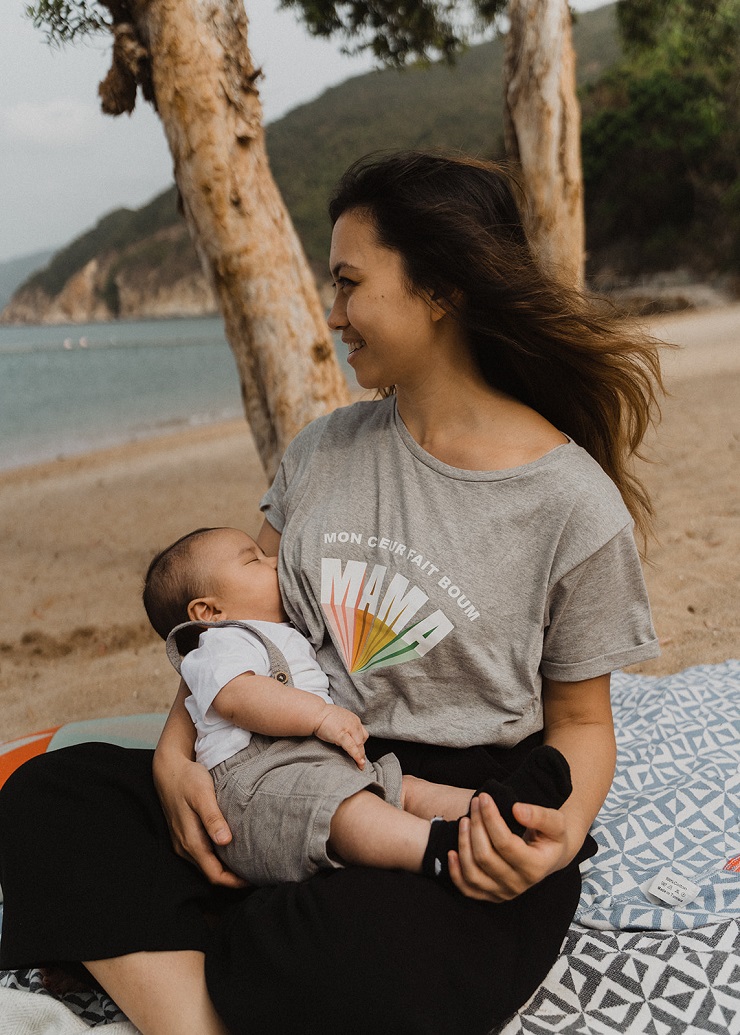 I love nothing more than receiving happy feedbacks from women wearing the brand. Hearing a mum saying that she feels confident enough to breastfeed in public because she is wearing one of my shirts, that is the greatest reward.


What does a typical day in your life look like those days?
There are no typical days in my life! Having my own brand, I've learned that every day is a new day and that you better be flexible.

But I do have some routines such as waking up at 7.30 and kicking-off the day with some exercise. I find myself to be more creative when I do so. If I need a break, I like to meditate.

But then, there are so many different things I could be doing during the day: organising a workshop to meet mums (and potential clients), doing a shooting for the brand, designing the next collection, sourcing some new sustainable fabrics … Whatever the challenge is (because yes, being an entrepreneur is basically about facing a new challenge every day), I'm up for it and I try and find the right person to discuss with.