by Aude Camus

I'm such a "French person living in Hong Kong" cliché … hanging-out mostly with French people, buying baguette and croissants every weekend at Eric Kayser, living in Soho and partying more than I should at Pastis. Pastis …
10 years after its opening, Pastis is still THE French place in Hong Kong. Even locals know it, if you are looking for French people, head off to Pastis, you'll find dozens of them. And you'll probably also find me … But did you know that Pastis was part of a group, French Creations, founded by Olivier Caisson and Jérôme Spitzer, with the idea to spread French conviviality across Hong Kong Island? I thought it was about time for me to meet these two pillars of the French community in Hong Kong.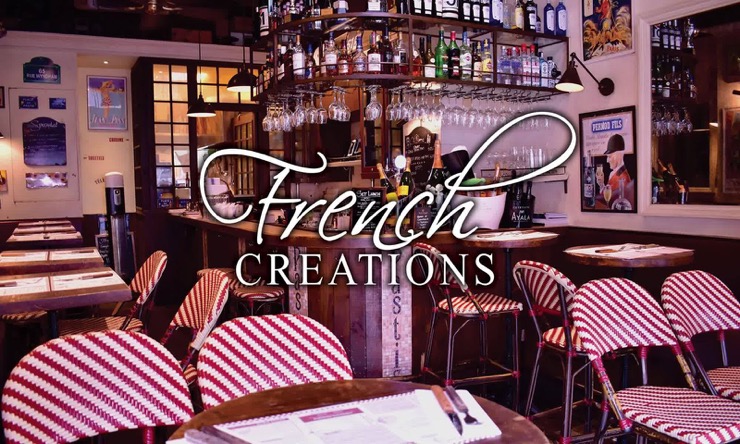 Hi Jérôme, Olivier, nice to meet you. Can you both tell me a bit more about French Creations? How did you guys meet and decide to start this FnB group?
Jérôme: we've been here for 11 years now! We didn't know each other from before and met in Hong Kong. I was a fresh graduate from hospitality school and was working for Pata Negra House, a premium Spanish delicacies importer while Olivier was managing a restaurant which my company was supplying.

At that time, Pata Negra House was looking at opening a tapas bar in Central and I was working hard on this project, had even find the perfect space on Wyndham Street. But the 2008 hit hard and they had to put this project on hold. As for me, I knew the space was perfect and I wanted to carry-on with the idea of opening a restaurant so was looking for a partner and asked Olivier if he was up for this new challenge. This is how we first opened Pastis in 2009.

Back then, the only French restaurants in town were Michelin Star ones and fine dining and we wanted to open a casual and convivial place, a bistro, mixing both our Parisian and South of France roots.

Who's from Paris, who's from South of France?
Jérôme: I'm from Paris, Olivier is from Nice
Olivier: and we have very different tempers
Jérôme: Olivier brought this Provencal touch you can find at Pastis
Olivier: the idea was really to open a warm and welcoming place

How long did it take to open a second venue?
Jérôme: we opened Le Boudoir right after Pastis. In 2009, when we signed the lease it was right in the middle of the crisis and we were lucky to be able to negotiate a reasonable rent for such a premium location and we also negotiated to rent the basement along with the ground-floor for pretty much no additional cost. But we hadn't really thought about opening more venues after that and neither did we think we were going to become a FnB group with several addresses across town.

How many venues do you have today?
Jérôme: around 10 with 7 restaurants, 1 bar and a wine cellar. We wanted to bring more casual French eateries to Hong Kong and I'm proud to say we did well, also showing the way to other restaurants and groups. We think competition is healthy and we get along very well with the other French restaurant owners in town.
Olivier: competition definitely is healthy because it means we have to always reinvent ourselves
Jérôme: we also look at other restaurants groups which are not French like Pirata Group and Blacksheep Restaurants Group. What they do in terms of diversifying their concepts is really inspiring. Not that we don't want to keep our French DNA, but we feel like we need to go a bit further and can diversify our food and make it more international.

All your restaurants are located on the island, right?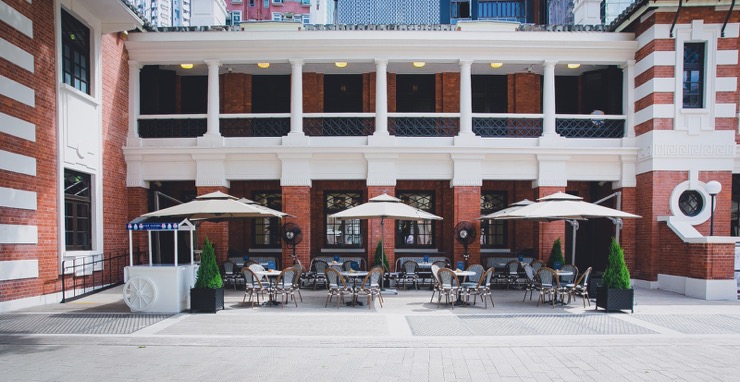 Olivier
: so far yes but we are currently working on opening a venue in Kowloon this summer
Jérôme
: it's our big thing this year. We are opening in West Kowloon. It is going to be very different from what we've been doing so far.
Who are your clients?
Jérôme
: It really depends. In Central, if you go to
Pastis
and
FAB
you'll definitely find mainly expats, moreover French expats. But in Quarry Bay, you'll find more locals.
Do you think people see you as a group and know that Pastis and Metropolitain for example are part of French Creations?
Jérôme
: it's a really good question. And it's also a big challenge for us. We are currently working really hard on creating more synergy between our different venues. We really want them to support each other and we want to strengthen our image as a group so that people who love
Comptoir
in Kennedy Town know that they can also go to
Metropolitain
in Sai Yin Pun or
Eiffel Bistro
in Taikoo and enjoy it as much. But we have also been very careful on not creating a chain of restaurants because it just doesn't fit our philosophy. All our restaurants share a French DNA but they are all different, see for example they all have different names.
What was your last opening?
Olivier
:
O'Bird
, a French rotisserie, in Happy Valley
Jérôme
: it's very new, we took over a French rotisserie (Poulette) which was already there. At the moment we mainly do chicken takeaway, but we are working on extending the food offering
Your most famous address?
Jérôme
:
Pastis
. Probably because it's our first and because it has been for many years a landmark for French people arriving in Hong Kong.
What would you say has been your biggest challenge running your own company here in Hong Kong?
Jérôme
: expanding the group. Because having one restaurant is absolutely not the same as having 10, and this isn't something we had even think about
Olivier
: we started maybe with 10 employees and today we have 120 people in the group. Our job is just not the same as when we started.
Jérôme
: and then all the classics like the rent and the licenses
Is opening venues in other countries something you've been looking at?
Jérôme
: yes, this is something we are exploring but nothing in the pipe so far. But we would love too.
Olivier
: and it's not like we don't have enough to do in Hong Kong …
Your fav places in Hong Kong for:
A family brunch

:
Olivier
: in our group, I love
Eiffel Bistro
,
Metropolitain
et
Saint-Germain
. Good food, friendly atmosphere, it's simple and it's convivial. If I really have to eat at someone's else place, or feel like spending the day at the beach, I would go to
Cococabana
.
Jérôme
: with my wife we love
Café Claudel
and
Bistro Eiffel
because they are both located in pedestrian areas where the kids can have fun and run everywhere. We also go to
Spices
in Repulse Bay and
Din Tai Fung
, kids love this one and we don't feel stress if they get too noisy or if they spill food everywhere.
Olivier
: I also love Din Tai Fung
A party

:
Jérôme
:
Pastis
and
FAB
, I also like a night out at
Cassio
Olivier
: for me it would be
Zuma
A night out without the kids

:
Olivier
:
Saint-Germain
,
Comptoir
or
Metropolitain
Jérôme
:
Comptoir
! We just love the food over there, I think it's my fav venue in the group. But we also love French restaurants outside of French Creations such as
Upper Modern Bistro
or
Man Mo Café
.
Places you've tried lately and would recommend:
Jérôme
: I love a good pizza and
Kytaly
serves some very good ones
Olivier
: I am a fan of
Haku
, but the bill is definitely not the same as what you would pay in one of our restaurants