Words by Hacene Taibi
Edits by Aude Camus

We are dining out tonight, how do you book a table? Some of you guys will call the restaurant directly, other will check the website to see if they can book online or send an email and a few ones might even send an Instagram or Facebook message to the venue. I'll most likely send a WhatsApp message where possible as I like the conveniency and rapidity of this method. Now think about it from a restaurant perspective. With the staff of said restaurant receiving booking enquiries from all these different channels, it doesn't really come as surprise that there is no proper consolidation of data resulting in some shifts to be a total mess. With both the clients and the restaurants owners in mind, Hacene Taibi and his two business partners have launched Bistrochat, an app that facilitate bookings on both ends. I caught up with Hacene to learn more about the exciting and smart feature of the app.



Hey Hacene, thanks a lot for taking the time to answer these few questions. Can you start with telling me what brought you to Hong Kong? I know Bistrochat isn't your first entrepreneurial venture, can you share a bit more about your previous/other businesses?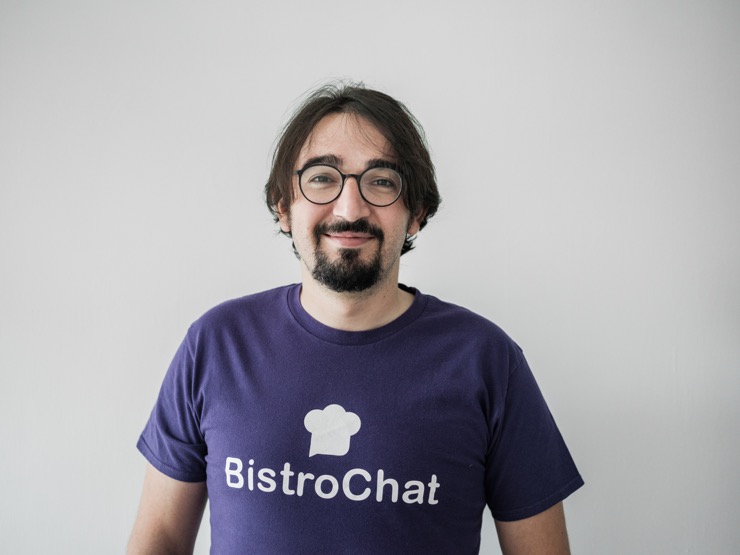 I've been a fan of Chinese culture since my teenage years, likely from exposure to novels and the Chinese language (I love learning foreign languages). I started off my career working in the IT department at the French embassy in Beijing and later launched my first business venture – a digital agency - with a few friend. The thirst for entrepreneurship and data hasn't left me since.



How would you describe Bistrochat in just a few words?
Bistrochat is a one-stop solution that consolidates customers data for restaurants' operations and marketing.

Take table bookings: Bistrochat will consolidate all bookings, no matters which channel, app - WhatsApp, WeChat, Instagram, Facebook messenger, or website, they come from and allow business owners and their staffs to access all relevant info from one table management system. The app is also powered by AI making it capable of dealing automatically with chat requests, checking restaurants' floor plans and making a booking without human intervention 24/7!

To make sure we really consolidate all data, we even include loyalty, wifi captive portals and gift cards in our solution so that business owners truly can access all customers data in one place, including their orders thanks to our connection with the Point-of-Sale. And we offer this at a competitive pricing.



What is the profile of people booking restaurants through the customer-facing Bistrochat app?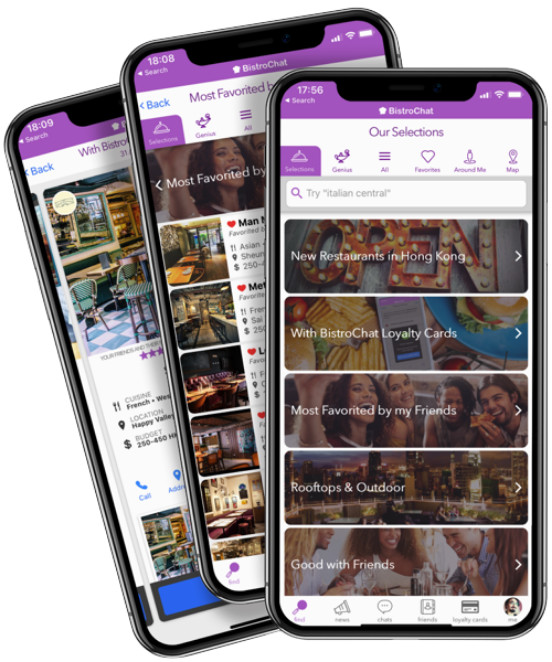 50% of our user base works in Finance: traders, brokers, private bankers. Contrary to popular belief, more of our users are local Hong Kongese rather than foreigners, although foreigners represent a sizeable chunk of our user base.

They are generally sophisticated and enjoy booking tables at both fine dining restaurants and casual ones.



What about the restaurants using your services? How do you convince them to get on board?
We convince them with the simplicity of our software, at a competitive price.

Our software is well received by the staffs with both operations and marketing teams being able to access all the data they need in one place.

In terms of who they are, it's mostly restaurants run by entrepreneurs and I believe there are several reasons to this. First is their tendency to be innovation-hungry paired with a desire to offer the best to their patrons. There is also a will to support fellow local Hong Kong entrepreneurs rather than giving money to big software companies based in the US or Europe. The later is also correlated to the fact that they tend to be more price sensitive. As entrepreneurs they want the maximum value for their buck and price competitiveness is definitely one of our strength.



2020 has been a tragic year for the FnB industry but there is also a common saying that in every challenge lies an opportunity and some have seen the pandemic as an opportunity to challenge themselves and either expand or reinvent their business. What about Bistrochat? Has COVID-19 impacted your business and has it resulted in any new feature, any new ideas?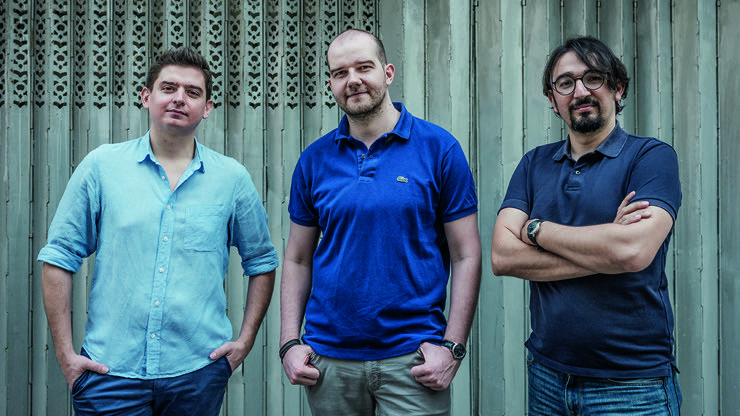 Absolutely. There were both negative and positive outcomes from the pandemic. No matter how great our software is, it's been hard to sell it with the restaurants being closed due to dining restrictions. Yet, many restaurants have also used this down time as an opportunity to question their way of doing business. The pandemic has given a boost to the digitalization of the F&B business and with Bistrochat being at forefront of this trend here in Hong Kong it has also positively impacted us in a way.
Any exciting features customers should be looking forward to?
Yes, we'll soon help you book directly by … talking to your smart speaker!
- Guest: "Hey Siri, book me Restaurant X for tomorrow night 8pm for 4 people"
- Bistrochat: "Booking confirmed. An email has been sent to you with confirmation details. "
This is going to be live in a few weeks and we are super excited to lead innovation in F&B Business "Straight Outta HK"
I understand that you are quite a foodie so I have to ask if you could share some of your favourite places for dining out in Hong Kong.
It's a hard question.
My tastes might be very different from yours. This is why I don't like the idea of restaurants being ranked. On Bistrochat there is no fix rating for one restaurant. Each and every user will see a different rating that is based on what his/her friends think of a certain place. It also means that fake reviews, which are a big thing these days, don't have much impact on our app because if someone post a fake review, it will only affect what the person's friends see.
Instead of telling you my personal favorites, I invite you to check the "Most favorited by my friends" selection available on the home screen of Bistrochat app. I can guarantee you'll like many restaurants of this list.
https://www.bistrochat.com/