by Aude Camus
With international travel on hold, the hospitality industry has been greatly affected by the effects of the pandemic. Hospitality groups have faced some of the toughest times ever. Yet, Girish Jhunjhnuwala like to say that this year has also been a very rewarding one and looking at the news from Ovolo Group, the independent hotel group he founded and he is now running, 2020 seems to have been a year of innovative initiatives. Committed to bringing a new and refreshed outlook on the definition of modern hospitality, Girish has been busy not just planning for the new normal but shaping it.


Hi Girish. Launch of the Year of the Veg initiative last summer, opening of a property in Bali before Christmas, launch of innovative hotel quarantine initiatives in Hong Kong, working on an upcoming opening in Melbourne … I imagine your days must be crazy busy! Thanks so much for taking the time to answer those few questions. Can you maybe start with introducing yourself and let us know a bit more about the beginnings of Ovolo Hotels?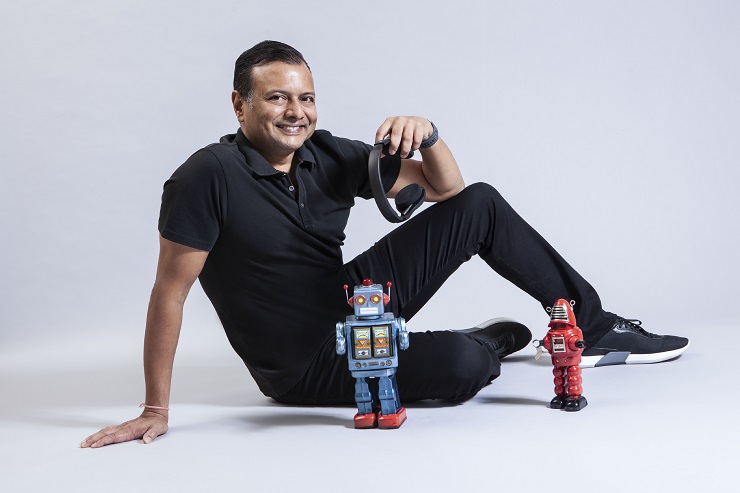 Sure! I was born in Hong Kong and spent my college years at the University of Southern California in Los Angeles. As soon as I graduated, my first career move was to take over my father's watch manufacturing business. However, not long after that, I made the difficult decision to sell the business.

I have always had a passion and interest for the hospitality industry but my move to the industry was more a result of lucky hazard than anything else. My wife was searching for a space where to open a restaurant and we were looking at 2 Arbuthnot Road when the real estate agent told us the whole building was for sale. I just jumped on this opportunity and trusted my gut. This building is today Ovolo Central, our flagship hotel.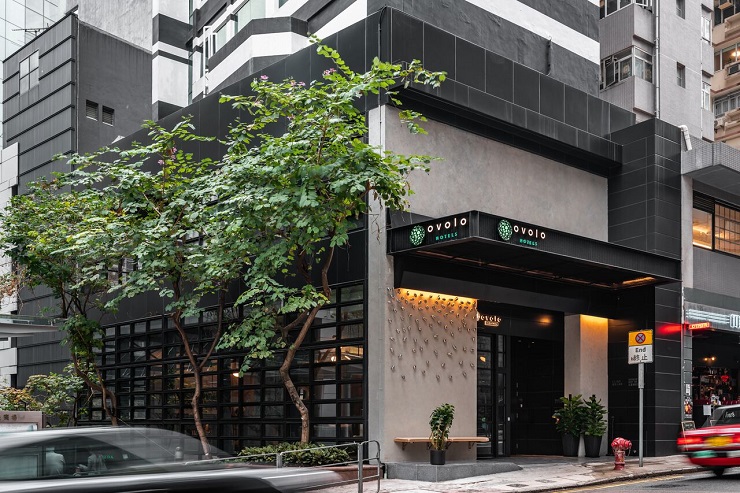 I have created hotels that are everything I had wished for as an avid traveler, a group based off all the pet peeves of travelling – the nickel and diming, and general inconvenience in the rooms.


How would you describe Ovolo Hotels in just a few words?
Effortless, modern, and fun.

Ovolo is the result of all the experiences I had, and challenges I experienced as a traveler. Everything I once wished I could improve have been taken into consideration. With Ovolo Hotels I wanted to move away from the cookie-cutter, nickel and diming style.


The hospitality industry has been hit hard with the travel restrictions resulting from the pandemic. How has COVID-19 affected your business and what are some of the actions taken to weather the storm?
Off the back of the social unrest which presented its own challenges, we were hit with the pandemic. Having lost essentially all visitors especially in Hong Kong, we were forced to shift and adapt. But even with constantly changing restrictions, I will not back down from providing a great experience.

Some of the many initiatives and campaigns we have launched include Restaurant in Room, where our guests can have a private dining space within the comfort of a hotel room. Our most popular, the Quarantine Concierge package, was launched with the people of Hong Kong at the top of mind, and has been continuously upgraded since its launch.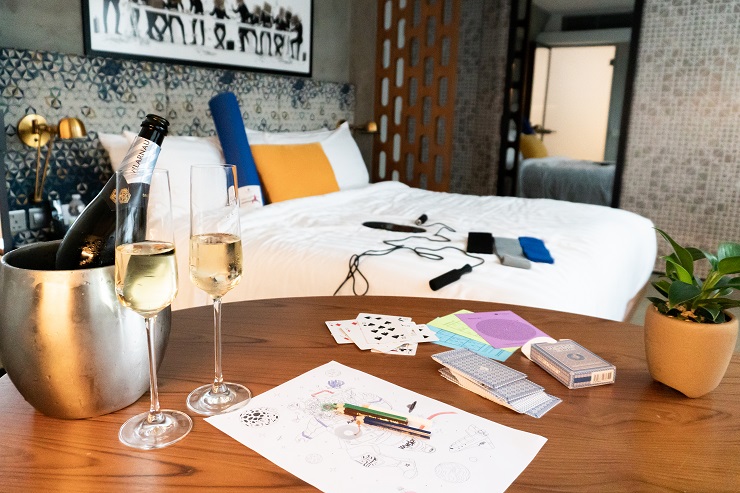 Some say that in every challenge lies an opportunity and that the best way to overcome such challenging times is by shaping the future of your industry. I have seen quite a number of innovative initiatives from Ovolo Group over the past few months and I am under the impression that you are one of the few who are already planning for the new normal. Am I correct? If so, what are some of the upcoming projects you are currently working on and can share?
One of my favourite quotes from Winston Churchill is "never let a good crisis go to waste". This year has been one of the most difficult ever, but also one of the most rewarding. Here at Ovolo, we are always planning for the new normal. If not planning it, we are shaping it.

A few notable projects we've launched or are currently working on include: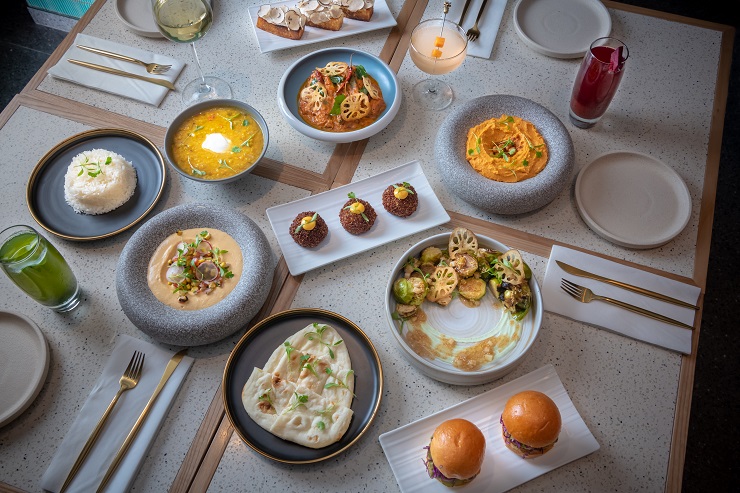 Year of the Veg: In August 2020, the kitchens at all Ovolo Hotels turned vegetarian. In addition to sustainability, we truly believe a balanced or vegetarian diet has a direct positive impact on personal health.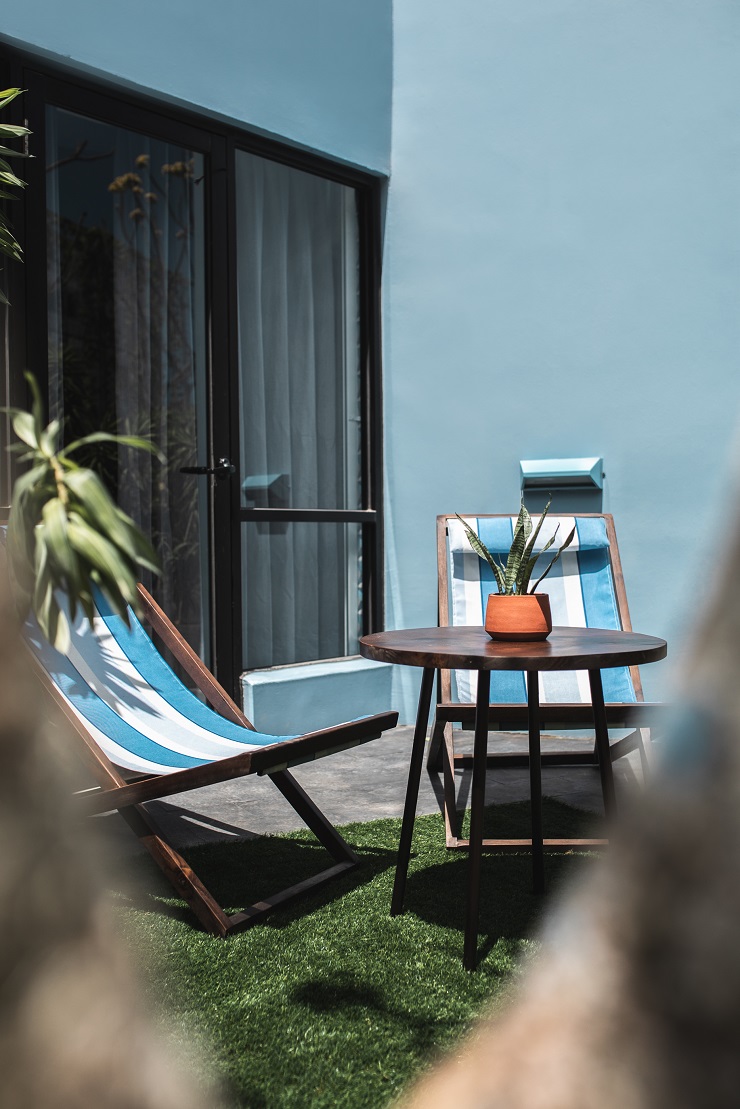 Bali, Baby!: In November 2020, thanks to a passionate team and numerous Zoom meetings, we were lucky enough to complete and launch our first property in Bali, Mamaka on Kuta Beach.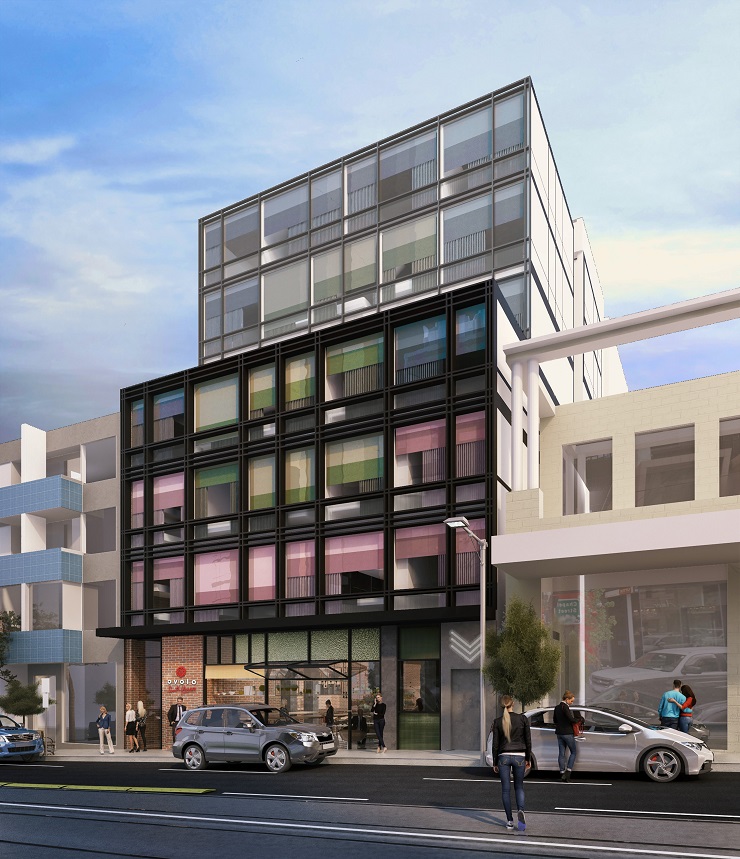 Melbourne: April 2021, will see the exciting opening of our new hotel, Ovolo South Yarra. Designed with influence from the 70's, starting with the wallpaper, all the way down to the music (of course!), guests will get a good dose of escapism from the moment they walk through the door.
What do you predict will be the (close) future of the hospitality industry?
Hospitality groups often invest in technology to replace touchpoints – however, here at Ovolo we believe in using technology only when necessary, to further enhance the guest experience. When I check into a hotel or order from a restaurant, I value the experience and personalization that comes from being greeted and welcomed the way that everyone should be! Technology may bring one of the greatest changes, but I believe that luxury hospitality always needs that human to human contact.


Can you also share more about your project to partner with a NGO to offer quarantine facilities at HKD 1 per night to those in financial distress who wish to return to their home?
Due to the pandemic, an overwhelming number of individuals have found themselves in unfortunate positions and unable to return home due to financial burden. As a hospitality provider, I believe this is one way we can alleviate one of the biggest challenges associated with returning home to Hong Kong. We will partner with trusted NGOs to facilitate the criteria and vetting process to ensure it is fair and effective, they will then pass on details needed to book the room. No matter how much they pay, all guests at Ovolo Southside will enjoy the same Quarantine Concierge experience.
What would you say has been the deepest challenge in your entrepreneurial journey so far?
3 months after opening my first serviced apartment building, I distinctly remember sitting on the 21st floor and wondering to myself: "What have I done wrong?" I had barely any tenants, and the banks were refusing me loans. It was at this moment that I had hit a low point, and wasn't sure how I would recover from it. What this situation taught me is to always be patient: results are never immediate. And I carry that still to this day!


And the greatest reward?
In a world increasingly dependent on technology, it is rewarding to be in a human-led business. Hospitality thrives on the human connection, something we take pride in at Ovolo Hotels. The biggest reward of the past year has to be working with my team, the humans of Ovolo. We held faith in each other to carry on through the most challenging year Ovolo has faced. I'm incredibly grateful to be working with them.