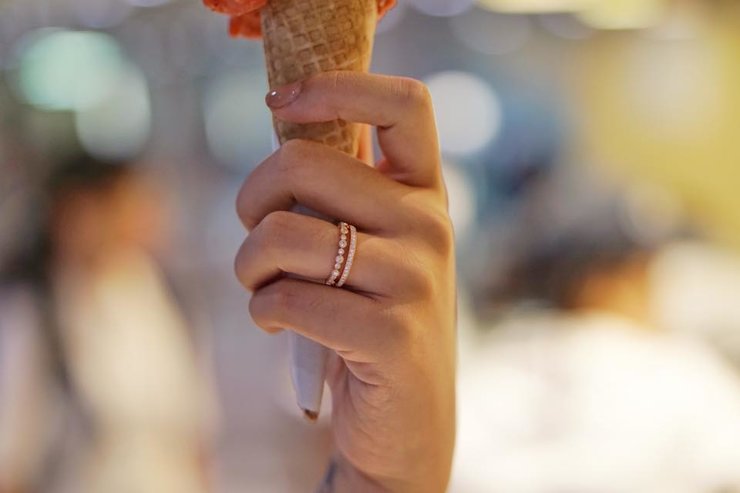 by Jessica Cu (The 5th C) and Aude
When it comes to Diamonds, I must confess I am a total rookie! But definitely willing to learn! This is why I decided to sit down w/ Jessica from
The 5th C
to have her tips and insights as a Private Jeweller.
Actually, found it so interesting that I thought: why not organize a little girly workshop w/ Jessica and a few readers? Something very casual, I am thinking Champagne, Macarons and Diamonds … are you in? Go check our
Facebook page
to win your invitation! (More info at the end of the article).
Jessica launched
The 5th C
in 2012 aiming at serving clients directly by designing bespoke jewellery. Why The 5
th
C? When it comes to evaluating the quality of a diamond, you should consider 4C:s Cut, Color, Clarity and Cara Weight. Jessica last name being Cu, she is the 5
th
C you definitely wanna consider when buying a diamond.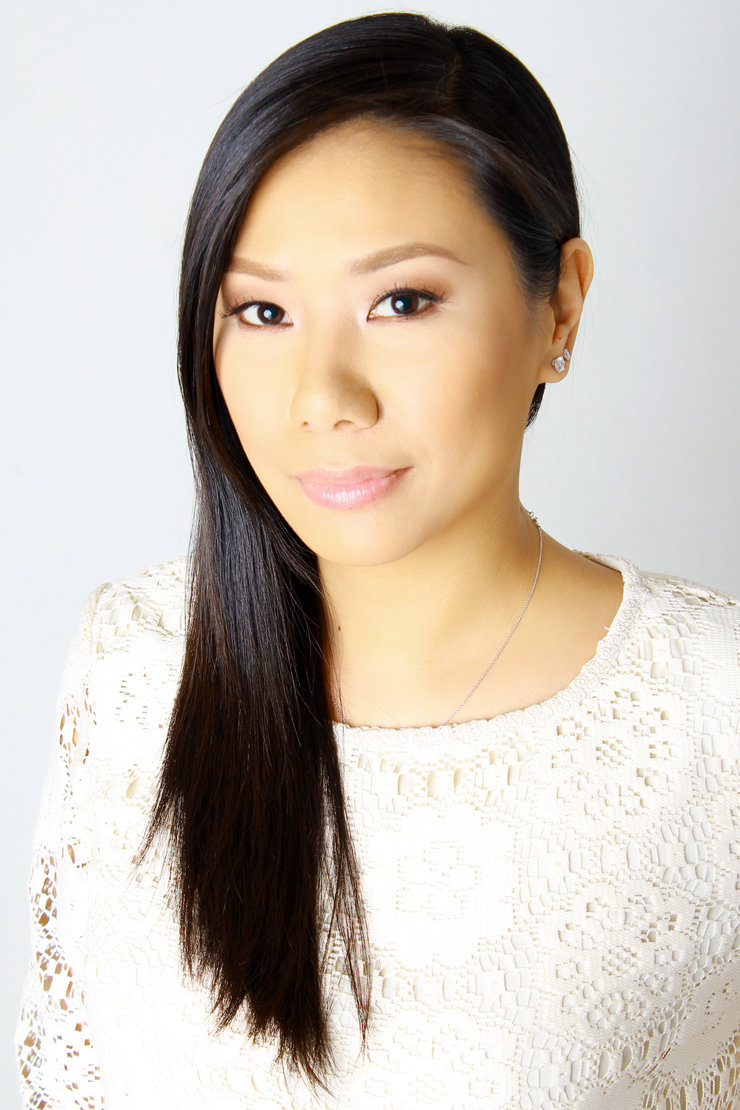 What is your background? How did you become a Private Jeweller?
I was born in Hong Kong, and lived here until my dad's business brought us to the Philippines. We lived there for over 10 years before moving back to HK in 1997. When I came back I studied Gemology at GIA. My passion for jewellery started when I was very young. My sister and I would always tag along with our mom, who is an avid collector and she would spend hours in Jewellery shops. I remember I really loved this ruby and diamond ring and begged her to get the ruby version for me and the sapphire version for my sister. I was 9 and she was 7. I still have it today.
I worked for a jewellery designer and a jewellery manufacturer before I started working for a diamond manufacturer. We sold to wholesalers and big jewellery chains and shops. I was in wholesale for 12 years and selling to friends and friends of friends on the side. It became busier as the word spread so I decided to start my own company so that I could concentrate on dealing with private clients, while still selling at wholesale prices.
And by the way, can you explain what is a Private Jeweller?
As a private jeweller, I help my clients choose the best possible stone for their price range. I inform them about the 4 C's and give them different options. When buying a diamond from a shop they tend to sell what's already in stock and most likely already mounted on a ring. Being in the business for many years we have a huge network and access to diamond and gem suppliers from all over the world.
Any surprising / memorable story you have to share with us?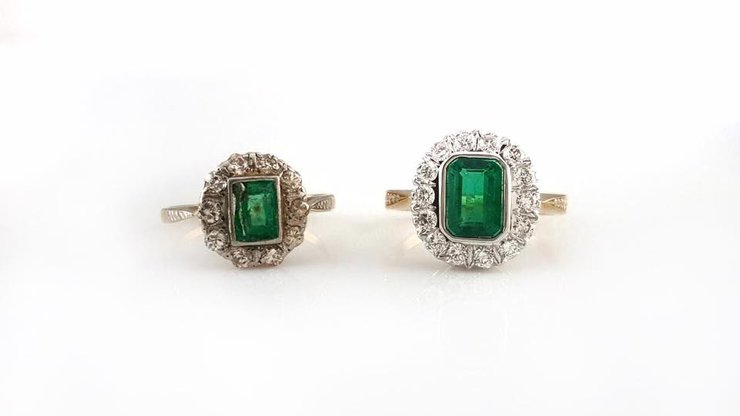 A client of mine had inherited some jewellery from her late Mother. The piece she loved most was burned in a fire, that destroyed their home and their barn. The green emerald ring cannot withstand such heat so it cracked and broke. As this piece has a sentimental value, (and as a daily reminder of her Mother), I recreated the ring so that she can wear it every day. The recreated ring can never replace the original, but with the new one she can always carry her mother's memory.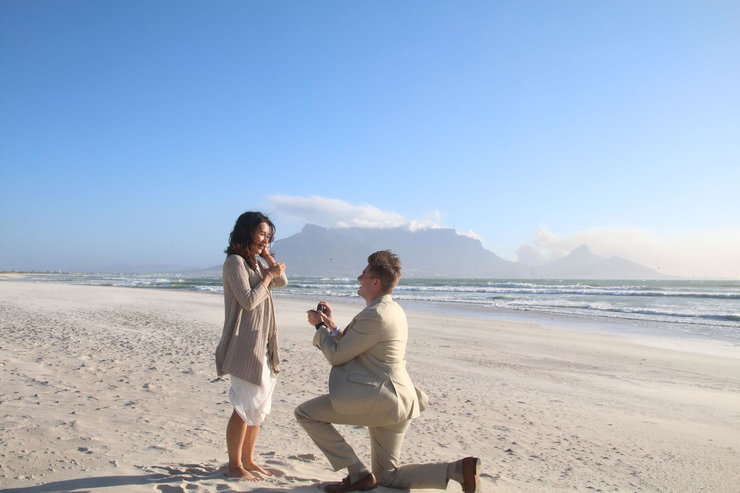 Another client and his girlfriend were college sweethearts. Fast forward 10 years, he decided it was the right time to ask her hand in marriage. He wanted to incorporate 10 smaller diamonds around the main diamond to symbolise the 10 years they were together. Because it had to be 10 diamonds around, I suggested going for a smaller main diamond or else the ring would look really big. At the end both my client and his now fiancée are very happy with how the ring turned out. The proposal happened when they went to Cape Town for a holiday.
I do have a story about my diamond. I was 15 years old when my father passed away. He left us the house and we sold it. I used some of the money to buy diamonds because I knew that they will always keep their value and even increase over the years. I had it set in a simple 6 prong setting and because it looked like an engagement ring, I just kept it in the safe. After many years I decided to take it out and have it reset. I was looking all over the internet for inspiration and after much deliberation, I decided on one.
The main stone represents my father. The 4 baguettes surrounding the main stone represents the 4 of us he left behind. My mom, my sister, my brother and me. He passed away at a crucial time in our lives but I think he would be happy and approve of what has become of us.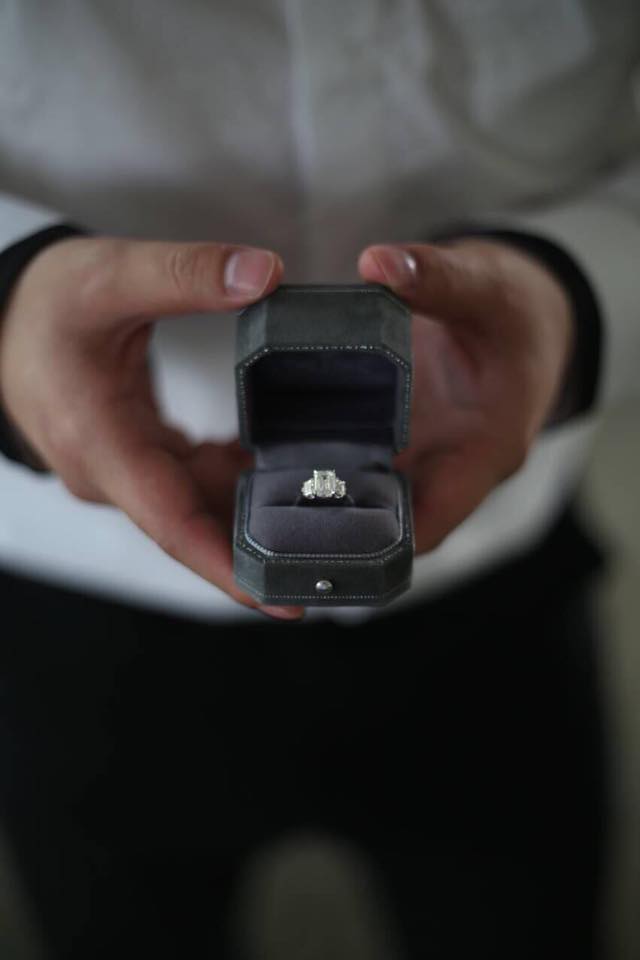 The Engagement Ring Rules
by Jessica Cu
So you have found the love your life. You want to spend the rest of your life with that special someone. Just one thing you need to take care of before declaring your love…the engagement ring! The process for purchasing a ring may seem daunting and overwhelming. Diamonds, the 4 C's, settings, prongs, band size, and the list of things to consider goes on and on. Do not panic!
As a private jeweller in Hong Kong, I've helped many of the clueless and confused on their journey to find the perfect engagement ring. Read my 7 rules for finding THE ring:
1. Establish your budget
It is crucial to determine how much you would like to (or can) spend on that ring. And remember there is no right or wrong. Spend what you can and get the best ring for your budget.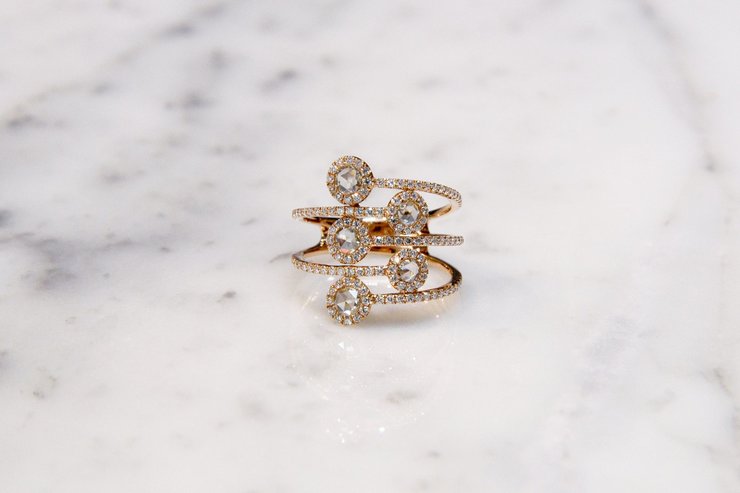 2. Determine her style

The next step would be determining the setting but before that it is critical that you do your homework to get to know her style and tastes. It's not uncommon for couples to look for an engagement ring together, but if not, do some investigating! Study the jewellery that she wears. Are they modern or minimalist? Ornate? Big and colourful? Bohemian? Or classic? Vintage? If you are still unsure, try asking her best friend or sister for help (don't forget to swear them to secrecy!).

3. Choose the overall look of the ring

Choosing the shape of your diamond (round brilliant, oval, pear, princess cut, cushion, etc.) is one of the most important decisions. All others factors involving the ring, especially the setting, depend on this decision. Before focusing on the 4 C's, determine which cut your future fiancée would love. She might have already hinted about which shape she likes, or maybe a friend of hers knows exactly what ring she wants, but if you don't have a clue, I can walk you through different styles and help you decide according to your girlfriend's personality.

The setting is what set the look and will highlight the beauty of the diamond. So consider the setting carefully.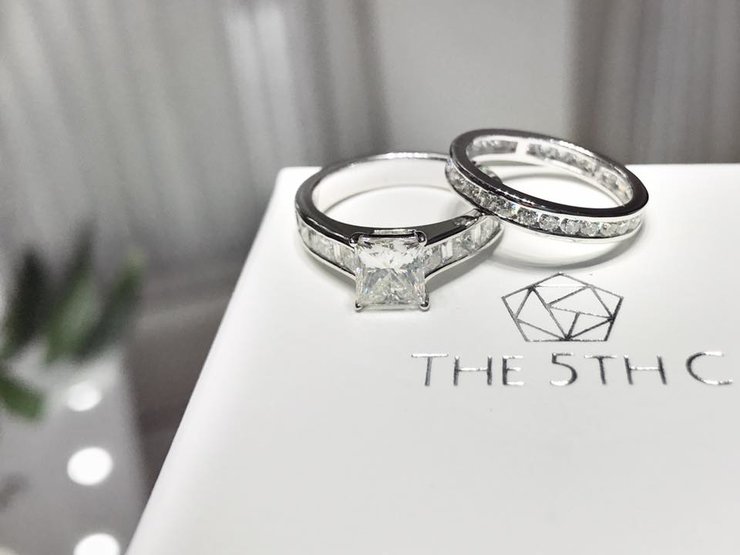 4. Choose a metal

Platinum, yellow gold, rose gold, and white gold are the main metals used in the jewellery industry and for each of them has pros and cons. When deciding, think about your girlfriend's style and consider the right metal and colour to complement it. What colour jewellery does she normally wear? If she wears cooler hues, and silver toned jewellery, then white gold or platinum would be a good choice. Yellow gold and rose gold are good options if she is into warmer hues.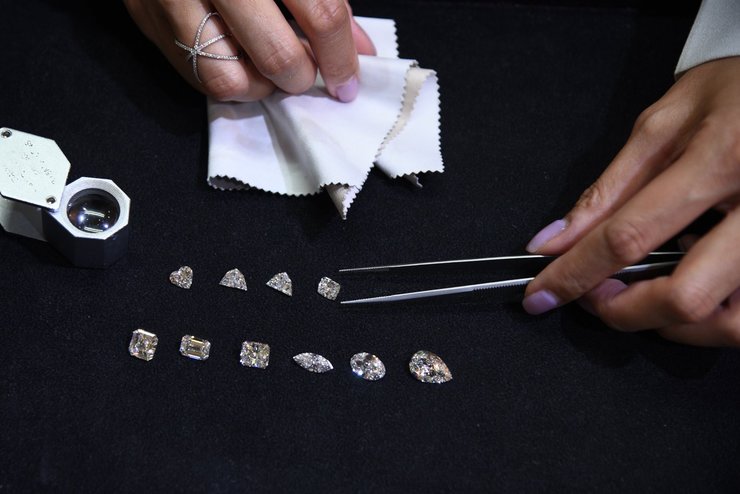 5. Find the stone
Choosing a loose stone may seem like an intimidating process. Make sure you read up on the 4 C's and learn how to inspect a stone with a loop. Most importantly, find a trustworthy jeweller!
It's imperative that you know and trust your jeweller.
As a private jeweller there are things that I can provide which a retail store can simply not:
Bespoke one to one experience
Understanding of your needs through personalized client experience
Deep knowledge in diamonds
Guarantee that I will always be the one taking care of you (important considering the average engagement purchase takes at least 2-3 visits)
Access to hundreds of diamonds through my network of suppliers. If I don't have the diamond in stock, I tap our extensive network of suppliers around the world who do. Our long-sown relationship with suppliers helps us to have the most competitive prices.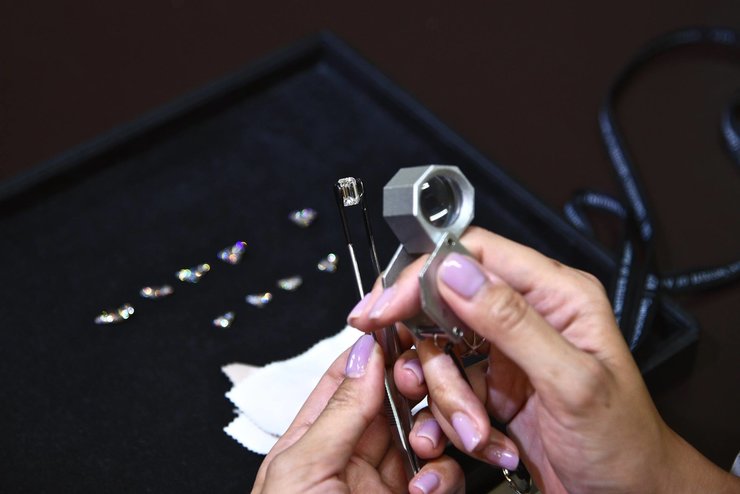 6. Get a certificate
A certificate will give you information about the diamond's colour, cut, carat, clarity, amongst other aspects like polish, symmetry and whether it's been treated. GIA certification is one of the most trusted in the world. It states that the stone had been sent to an independent lab and graded by trained experts.
I strongly recommend you not buy an uncertified stone. Unless a trained jeweller, it will be extremely difficult for you to verify whether the features of the stone are actually true to what the jeweller claims, or even whether or not the stone is an actual diamond! Steer well clear of these jewellers.
7. Plan ahead
At the 5
th
C, it takes about 3-4 weeks for the ring to be complete. But there are some other jewellers where it can take up to 8 weeks. Make sure you have a realistic timeline. We have had clients coming in a week before they're planning to propose. It is still possible to get the ring made, but time will only allow for a simple setting.
Thanks Jessica!
Hong Kong Madame Diamonds Workshop w/ Jessica Cu
When: Wednesday March 21st
What time: 7 pm
Where: Stanley Street – Central