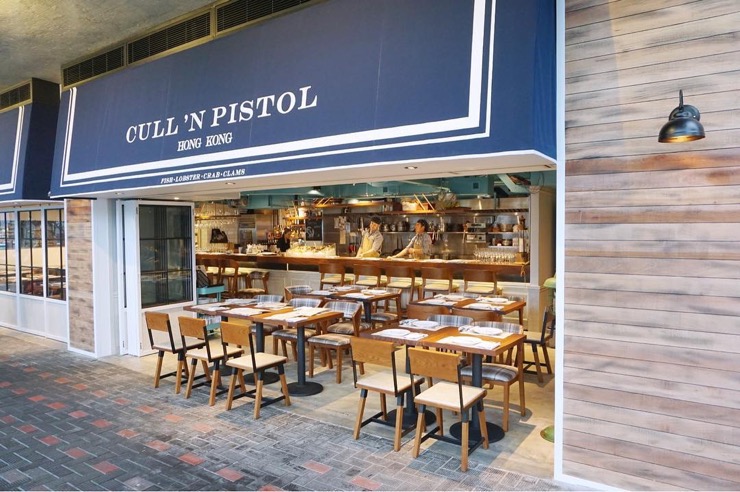 by Gayatri Bhaumik

Occupying prime position on the quiet Sai Wan Ho waterfront, Cull 'N Pistol specialises in all things seafood. The easy, breezy restaurant offers views of the ferries crossing the harbour and—if you go at the right time—a spot of people-watching. It ain't fancy, but if you're looking for a hearty, seafood meal in the New England style, you'll find it here, whether that's a lazy weekend brunch or casual weekday dinner.

Interior Design

Like we said, Cull 'N Pistol isn't fancy, so don't go into this thinking you'll get a white-glove, Michelin-star experience. Still, the restaurant draws on its waterfront location to offer laidback nautical vibes and an easy-going atmosphere.

The indoor-outdoor concept allows fresh air to breeze through the entire restaurant. But, of course, since Hong Kong regulations don't allow sidewalk seating, all tables are cosily ensconced inside the main dining area. The simple yet refined décor boasts shades of baby blue and white, while light wood flooring and an open bar area double down on the eatery's relaxed vibe.

Drinks

Cull 'N Pistol is about kicking back and enjoying a meal and good conversation and the drinks lists reflects that attitude with a beverage menu that offers a little something for everyone.

There's bubbly, white, rosé, and red wine available by the glass and bottle, as well as a selection of spirits to ensure a full bar set-up. To stand up to the fried dishes, there are several beers on offer, too, including the Hong Kong Beer Amber Ale, and Big Wave Bay IPA, two local brews.

Fancy a cocktail? No problem. There are several signatures on hand, including a Cucumber Gimlet, Sangria Twist, and Tea Paolma, along with several mocktails like the Green Collins and Lychee & Jasmine Mojito.

Food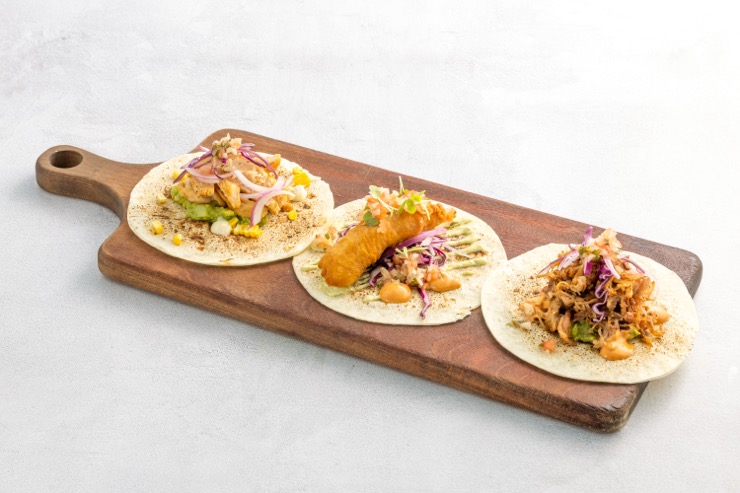 The revamped menu at Cull 'N Pistol draws on America's East and West Coasts to build a selection of decadent, seafood-heavy dishes that are filled with the flavours and textures that are popular in each coast. But, to keep things simple, the menu is split into five main sections: Cold Appetizers, Hot Appetizers, East Coast or West Coast Mains, Burgers & Rolls, and—of course—dessert.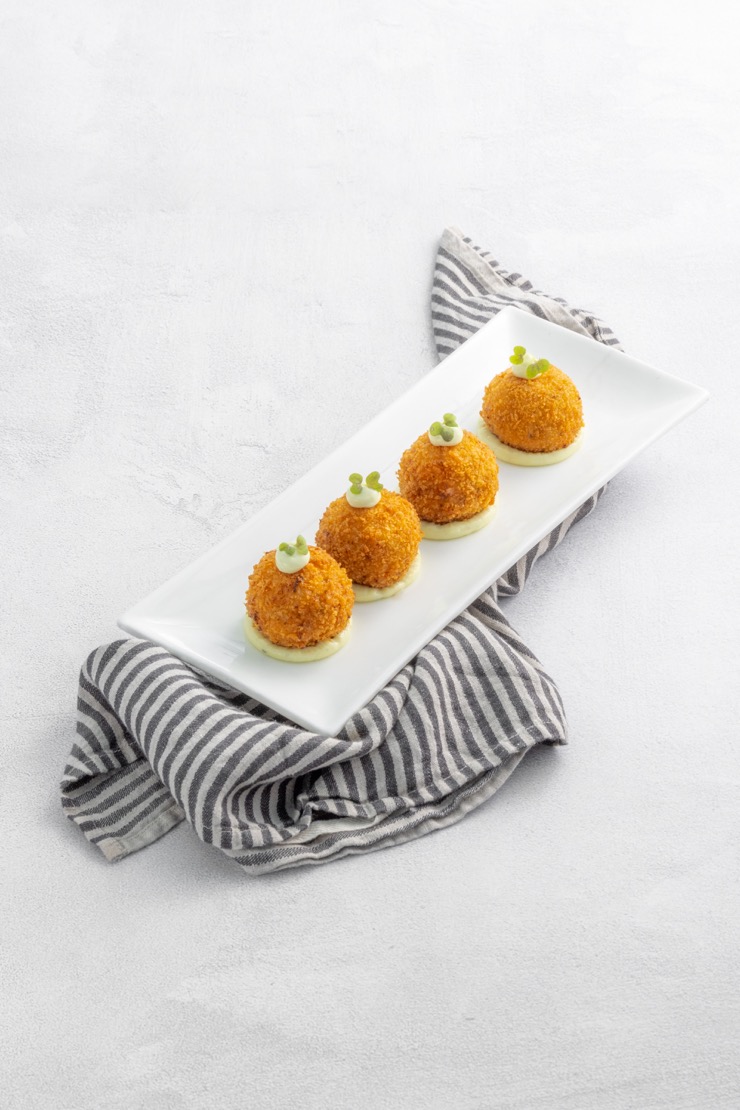 We kick things off with the super-fresh
Lobster Tail Salad
(
HKD 188
) and flavour-packed
Baja Fish Tacos
(
HKD 49 each
), as well as the rich
Seafood Croquette
(
HKD 108
) made with mixed seafood, mozzarella, and garlic sauce. We also cheekily add on the decadently moreish
Spanish Garlic Prawns
(
HKD 148
) and were rewarded with a satisfyingly rich dish. So far, so good.
For mains, we opt for the
Beer Battered Fish & Chips
(HKD 198) from the East Coast Mains and the
Duck & Rice
(
HKD 268
) from the West Coast Mains. The first is a hefty serving of New Zealand ling cod that's sure to fill any comfort food cravings, while the second is a surprising blend of risotto-like rice and tenderly-cooked duck—it's good, but I think you could do better with other options here.
Overall, Cull 'N Pistol does exactly what it says on the box. It's a place for casual, waterfront seafood eats in a relaxed ambiance. Go in with that attitude, and you'll be happy as a clam when you leave.
Cull 'N Pistol
Shop GA 1-3, G/F, Site A, 55 Tai Hong Street, Sai Wan Ho
https://cullnpistol.com.hk
This write-up is based on a complimentary tasting hosted by Cull'N Pistol. No money has been paid for this article which is entirely based on the genuine opinion of its author.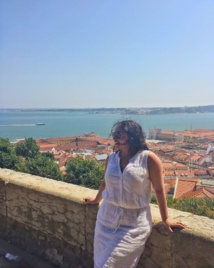 About Gayatri Bhaumik
Always ready for her next adventure, Gayatri Bhaumik took her first flight at 10 days old and hasn't looked back since. After long stints in Bangkok, Melbourne and London, she's now based in Hong Kong. She contributes travel and lifestyle content to titles like Travel + Leisure SEA, ECHELON, Elite Traveler, Forbes Travel Guide and Destination Deluxe. She also founded The Wordsmith's Ink, a corporate copywriting and social media agency, where she works with clients like Shangri-La Hotels and Shopify.