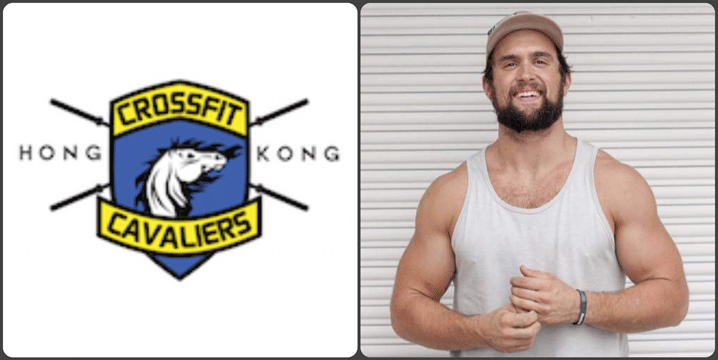 By Vanessa, our Fitness Editor
It's been a while now that CrossFit is all the rage in the fitness world... But also one of the most controversial sports. Some love it, some hate it, there's no real in-between, or a very meagre one. CrossFit gyms have mushroomed everywhere. But how to choose? How do you know where you should train or not? How do you know if CrossFit is for you? And above all, what is CrossFit anyway?!
Having (honestly) nothing against it but not much knowledge about it neither, I pushed the door of CrossFit Cavaliers, freshly moved in Kennedy Town, to try a class and meet their head coach Cameron Currie.
So what is it? CrossFit is a strength and conditioning program consisting of a mix of aerobic exercise, calisthenics (body weight exercises), gymnastics, Olympic and power weightlifting. Currie would describe it as "a variety of movements in one goal, high intensity, that notion being adapted to each person".
Very attached to the "Choose your own adventure" principle, he keeps his classes small to give the best attention to each person.
"I'd be 100% comfortable bringing my grandmother to the class". Imagine my face hearing this…
But knowing that CrossFit Cavaliers has a 2h fundamentals course that they highly encourage members to take, it made more sense. Not being comfortable brings you to hesitation, which is the best way to get injured and the rule is safety first.
So yes, once guided through the fundamentals and training with an attentive coach, anybody can do CrossFit!
My experience there confirmed this. Being familiar to most exercises thanks to regular circuit and weight training, I didn't feel lost in the workout, but got anyway a very precise coaching, being helped to choose my challenge and my form being checked on all exercises. The place itself has a good size, offering space without being intimidating, the atmosphere is friendly and the human size class gives you the possibility to ask any question you have.
Currie claims "I'm in the business of keeping you happy and healthy" and after taking his class, I have no doubt that there's a real coaching vocation in this former US Air Force member.
To sum up, if you want to try CrossFit but are not sure where would be the best place to, here is a little check list you can use…
1/ Programming - It has to be fun but not dangerous. So go for workouts allowing some regular rest, not too intense and long, or heavy in Olympic lifting. Ask for some pro advice if you doubt!
2/ Coaches - Their background will tell you a lot on their professionalism level and coaching style. Go and meet them too. You'll get a feeling of the community they foster and the class's atmosphere having a chat with the coach leading it.
3/ Place - Come around during business hours. Do you feel like you're going to have fun there? Is the community welcoming? After all, the workouts are available online so if you choose a place, you want to feel good there.
4/ Equipment - You want to see a lot of it in a clean and well-kept place.
CrossFit Cavaliers offers unlimited monthly memberships from HK$ 2,100 or packages of 10/12 sessions.
www.crossfitcavaliers.com