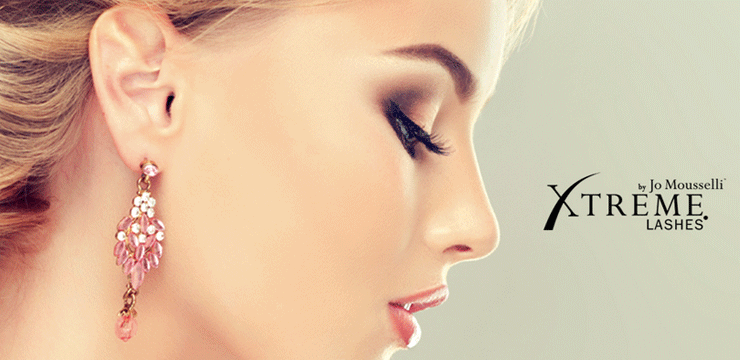 By Lily
Eyelash extensions? To be honest, I never dreamt of trying them before my visit to Xtreme Lashes.
How does it work? The quality eyelash extensions offered by this brand, already in 30 countries, will change your life forever, trust me. Xtreme Lashes extensions are made in the US, and offers a vava-voom effect for longer, curlier lashes.
After filling out the long questionnaire, I was invited into one of the salon's cosy rooms and asked to lie down and close my eyes. Since I had already decided to go through with it and thus, change my life forever, I went for the most dramatic eyelashes, the longest on offer. Based on the desired results, there is a choice between a more natural or a more voluminous effect and from there, lashes are individually added with the help of quality products ideal for sensitive skin.
An hour and a half later, not bad if you love being pampered, and with 80 individual extensions on each eye, it's finally done. I had the look of a doe without the help of mascara.
And how long did they last? My Betty Boop look lasted about a month. I followed the advice of the salon by not using oil-based makeup remover and opted for water-based alternatives instead, then groomed them morning and night. I just loved them.
The cost? HK$1,388 but
for the lucky Hong Kong Madame readers, the salon offers extensions at 960$ until the end February.
Those luscious eyelashes can be yours indefinitely if you go back to replenish them. It can get addictive. Above everything else, it has changed my morning routine and what a pleasure it is to wake up looking hot without having to wear mascara.
http://www.xtremelashes.com.hk/
3/F, V-Plus, 68-70 Wellington Street, Central, Hong Kong
Tel: (852) 3708 8961