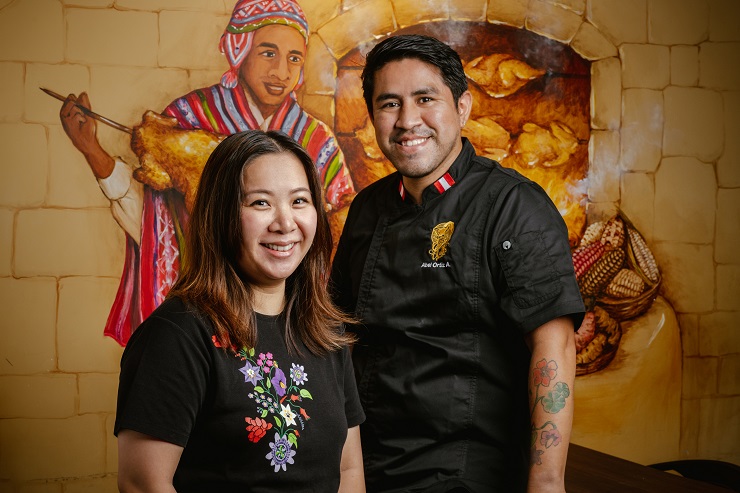 by Aude Camus

Having opened the doors of its first ChullsChick eatery on Graham Street (SoHo) four years ago, Peruvian chef Abel Ortiz has been busy building a devoted community of patrons who love his homestyle Peruvian cuisine packed with vibrant flavours. A few chefs I know have recommended me its Lima-style roast chicken in the past and it was about time I give it a try. And with the opening of a new ChullsChick venue on Moon Street (Wanchai) there was no more excuse for me not to treat myself to a Peruvian dinner.

The no fuss style of both ChullsChick venues is best translated in their name with Chulls being the indigenous Peruvian slang word for friend and Chick referring the chef Ortiz' signature roast chicken. And it's true that a meal at ChullsChick indeed kind of feel like having lunch or dinner at your friends.



Interior Design

Located on the quaint yet vibrant Moon Street, the casual Peruvian eatery – inspired by the family-style ones you can find around Lima, positions itself a family-friendly destination. It's a good place for a casual meal with your kids or your friends. The friendly vibe is further highlighted by the colourful murals. There's also a small terrace which is perfect at this time of the year.



Beverage

Pisco – distilled from wine or fermented juice, is the national spirit of Peru and there are a few Pisco based cocktails available for you to kick start the night. I'm a Pisco Sour (HKD 98) – Pisco with lime juice and egg whites, lover and the one at ChullsChick didn't disappoint. We also tried the Chilcano (HKD 88) with Pisco, fresh lime juice, ginger ale and bitters and it was a success as well. There's also Cusqueña lager beer from Cusco and a few Chilean wines on the menu for a sip of Latin America. If you're looking for something alcohol-free you might wanna give a go to Chicha Morada (HKD 58), a Peruvian drink made from purple corn mixed with fruit and spices. It's consumed at national level in Peru but still largely unknown outside of the country. There's also Inca Kola (HKD 58), a neon yellow soft drink very popular in Peru but too sweet for my personal taste. Unlike what you might think, the latest isn't a Peruvian version of coke but instead a lemon verbena-based soda.




Food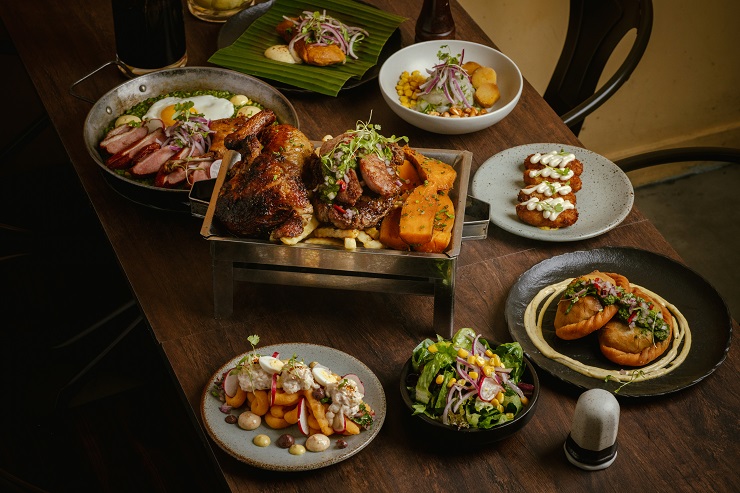 The food is exactly what I was expecting. Something comforting, packed with flavours and with an authentic feel to it. The dishes are easy to share, in proper family-style. There's a rustic feel to them as well which is exactly what I had in mind when thinking of Peruvian food.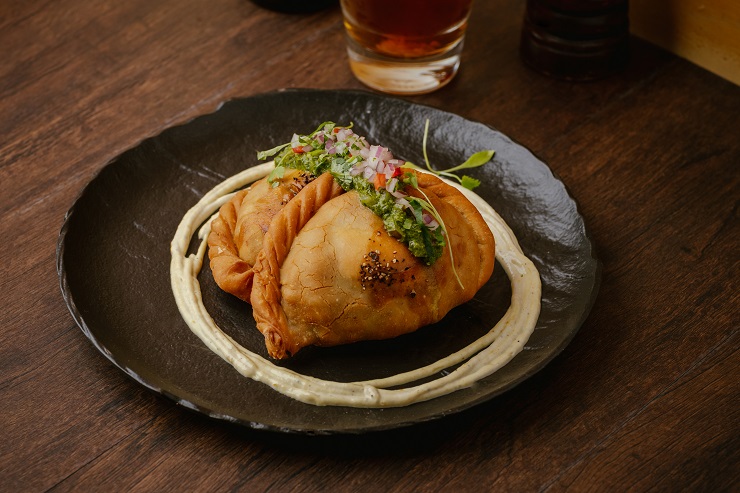 Some of the dishes you may be familiar with. There the Ceviche Classico (HKD 160) featuring raw fish cured in leche de tigre – a citrus-based marinade with spices and onions, which is always a winner if you ask me. The Empanadas (HKD 128 for cheese empanadas / HKD 130 for beef empanadas) are ginormous and flavourful. I've tried the beef ones and will definitely be back for more. I also loved the Tequeños (HKD 80) – wonton wrappers filled with white cheese and fried, which I've never heard of before. These little bites aren't fancy but they're just comforting and addictive.

For the main event, we opted for ChullsChick's signature, the Pollo a la Brasa (HKD 100 for a quarter / HKD 150 for half chicken / HKD 300 for a whole chicken).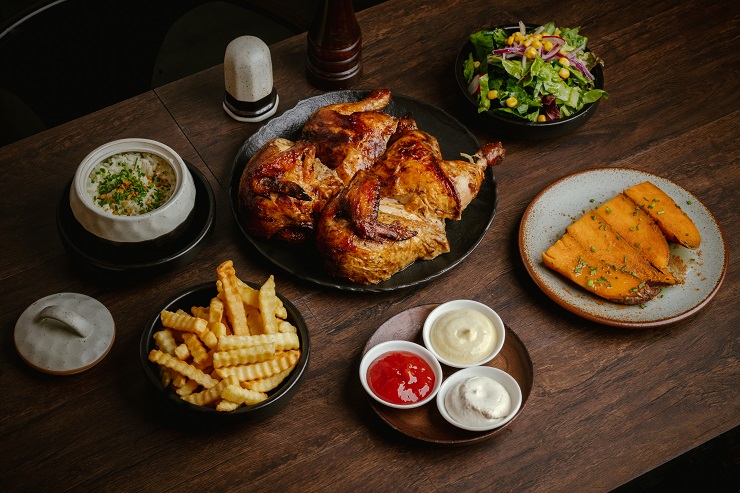 Rubbed with herbs and spices, the chicken is roasted in "El Rotombo" - an oven shipped directly from Peru which used a combination of high and low heat to remove excess fat while infusing the chicken with a smoky flavour. It didn't disappoint. The chicken is tender, flavourful and I recommend opting for the baked sweet potatoes as a side. Another main available on the menu, which I didn't get to try this time, is the Green Duck Rice "Arroz con Pato" (HKD 229) featuring smoked duck breast and duck egg rice cooked with coriander, yellow chili sauce and pepper.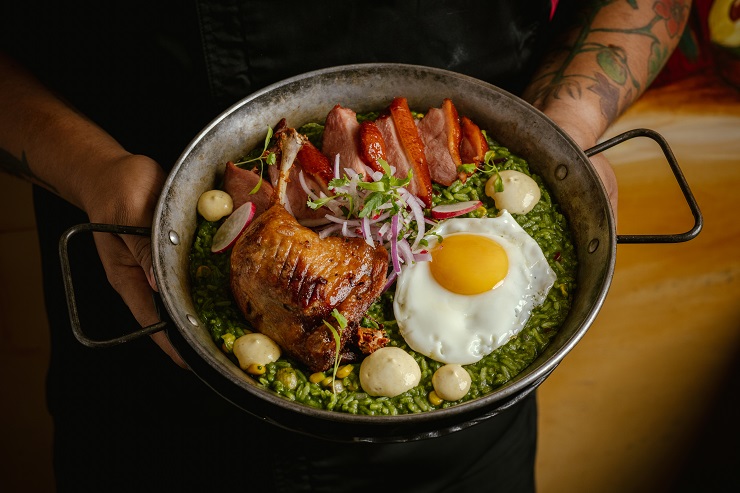 It's a classic Peruvian dish, originated from Chiclayo in the northwest of the country. I'm definitely planning to get my hands on this one next time. Because there will be a next time at ChullsChick.
ChullsChick Wan Chai
https://www.chullschick.com.hk/
Shop D, E & F, 2-12 Moon Street, Wan Chai
This write-up is based on a complimentary dinner hosted by ChullsChick. No money has been paid for publishing this article which is entirely based on the genuine opinion of its author.