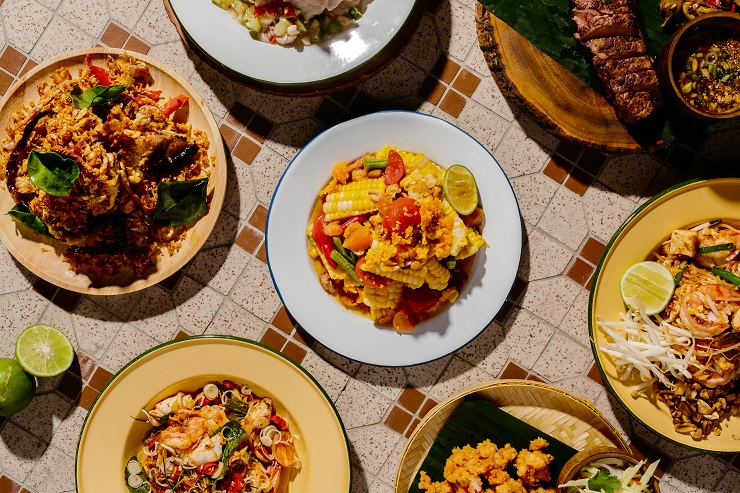 by Aude Camus

Seven years after opening on Hollywood Road, trendy local favourite Chachawan recently went through a little makeover, changing its retro interiors for something more modern and vibrant that is giving me strong Bangkok by night vibes. With international travel still a remote prospect, Chachawan might be the closest I'll get to eating thai street food in the next few months and I am very thankful to have this simple yet modern neighborhood joint serving sweet-salty-sour-spicy Isaan (North-East Thailand) cuisine just a few minutes away from where I live.

Let's toast to a nice little night away, shall we? I'll have a Cocoespresso Martini (HKD 98) with coconut rum, Thai coffee and Kalua coffee liqueur and you might wanna go for a ChaCha Smash (HKD 98) – Tanqueray gin, coriander, mint, cucumber, ginger ale – which came highly recommended by my waiter.

And now I'm ready for some spices! I'd better warn you, the food at Chachawan is just like the atmosphere: bold, hot and spicy.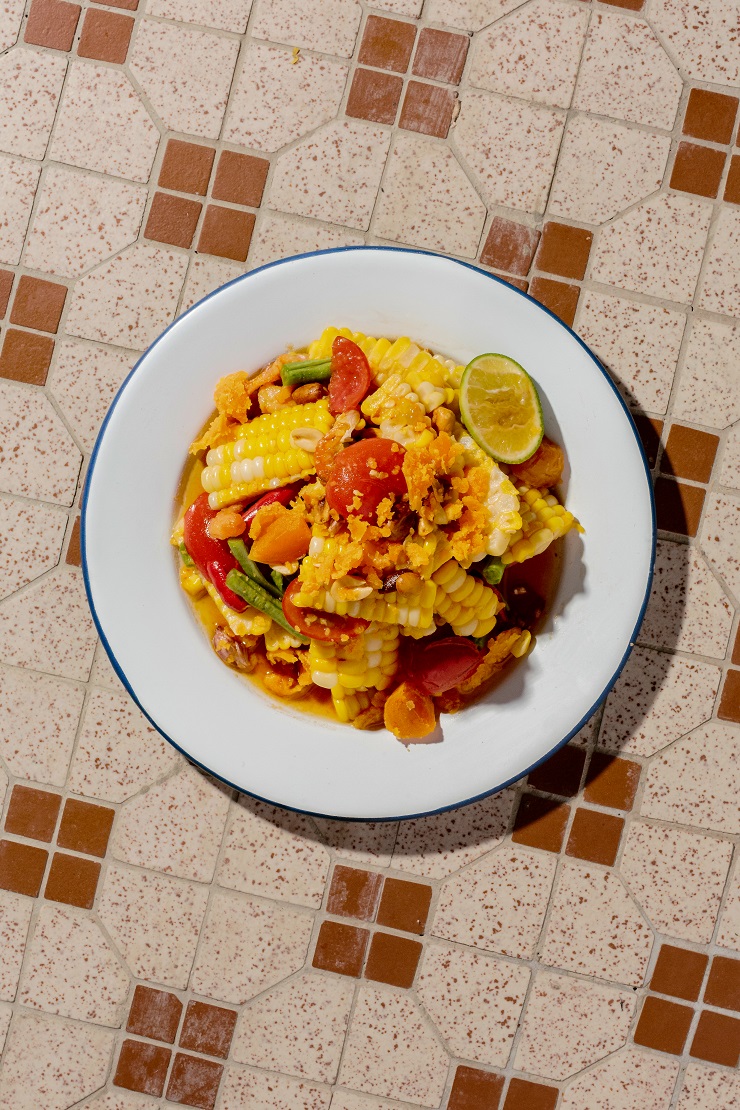 The revamped menu by chefs, and power couple, Chang and Narisara Soomboon, who have been with the restaurant since day 1, focuses on grilled meats and salads with highlights including the Som Dtum Kao Pod (HKD 108) - a refreshing and exciting corn salad with salted egg, cherry tomatoes, chilli, garlic and sweet & sour dressing - but also the Moo Manav (HKD 118), spicy pork with lime salad, fresh chilli, kale, garlic and mint.

If you love seafood as much as I do and are looking for a refreshing, yet rather spicy, take on seafood starter, look no further than de Phla Thale (HKD 148), a spicy seafood salad with lemongrass, mint, chili paste and sweet & sour dressing. I totally recommend this one.

Chachawan 's old time favourites such as the Larp Moo (HKD 118) - mixed salad of chopped pork, pork skin, shallots, spring onions, mint, coriander, spicy & sour dressing - or the Pla Phao Glua (HKD 288) - a salt crusted whole seabass stuffed with lemongrass and lime leaf and cooked over fire with chili dipping sauce - are still on the menu and still utterly addictive and so is the Gay Yang (HKD 158) – chicken thigh marinated for 24 hours in garlic, pepper, coriander and served with jhim jaew sauce (spicy Isaan dipping sauce) – which has long been a favourite of mine.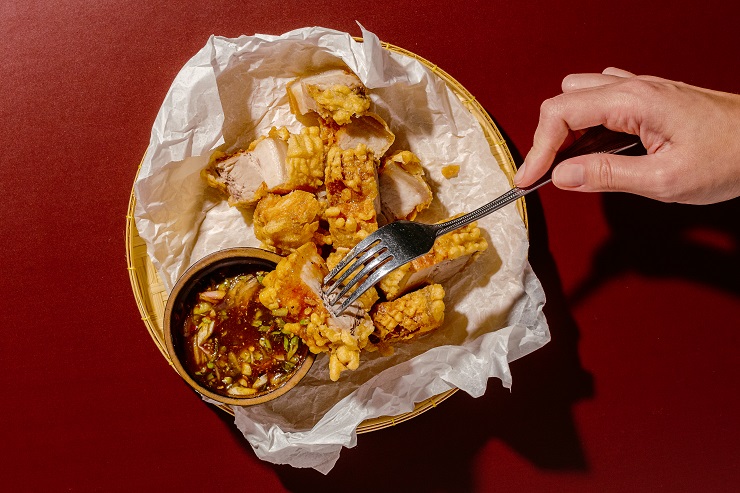 A new dish to try is the
Sam Chan Tort Glua
(
HKD 168
), deep-fried crispy pork belly served with spicy tamarind sauce.
And if you need your fix of Thai streetfood, you might wanna order the
Sai Krok Isan
(
HKD 98
) aka the grilled Isaan sausage. To eat directly from the stick. If you close your eyes, you might even think for a minute that you are out in the busy streets of Thailand.
How are you holding up on the spice level so far? Next up is the
Khao Pad
(
HKD 158
) – wok-fried rice of crab meat, egg and spring onions – which is non spicy, super yummy and will help you cool down.
Make sure and save just a bit of space for desserts because whether it is the
Mango Sticky Rice
(
HKD 78
), the
Roti Gluay
(
HKD 78
) – crispy Thai banana pancake – or the
Thai Tea Bingsu
(
HKD 78
) – shaved Thai milk tea ice with tapioca pearls – that you opt for, you are in for a decadent treat.
Chachawan
206 Hollywood Road – Sheung Wan
This write-up is based on a complimentary dinner tasting hosted by Chachawan. No money has been paid for publishing this review which is entirely base on the genuine opinion of its writer.