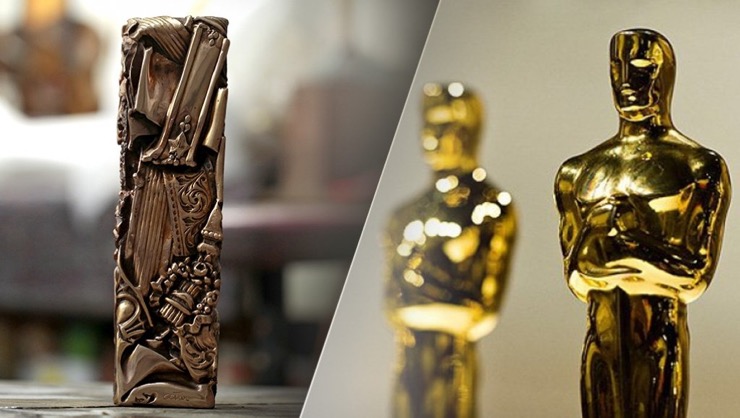 (c): AFP
by Aude

Last weekend was quite an exciting one for movie fans around the world between the French César Awards on Friday night and the Oscars on Sunday night.
If am always interested in knowing who's been awarded what, I must confess that what I'm looking forward to discover every year isn't really the list of winners but the best and worst looks of the red carpet. Guilty pleasure! So this year I thought, why not make my own little list of winners and asking myself who does wear it better between France and Hong Kong? Ready for a glamorous and very fashionable match?


GOLD GODDESS
Diane Kruger (FR) in Chanel VS Glenn Close (US) in Wes Gordon for Carolina Herrera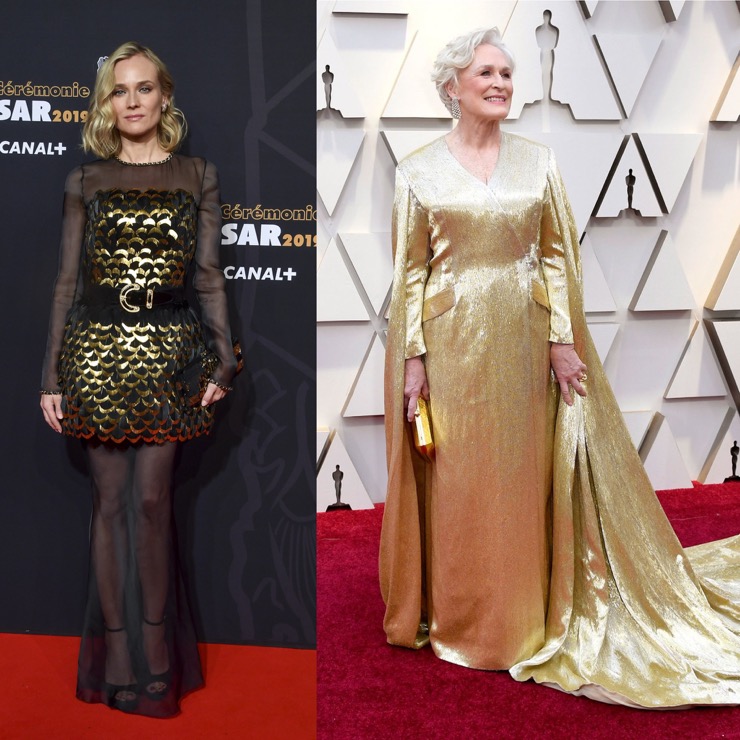 Hong Kong Madame fav: Diane Kruger. Even though Glenn Close looks stunning on this dress (which I could one day wear something like this), I must confess a real crush on Diane's very goddess-inspired look. Who says that gold was always bling? Diane shows that it can also be very chic.



THEY'RE BRINGING SEXY BACK
Jehnny Beth (FR) in Celine by Hedi Slimane VS Charlize Theron (US) in Dior Haute Couture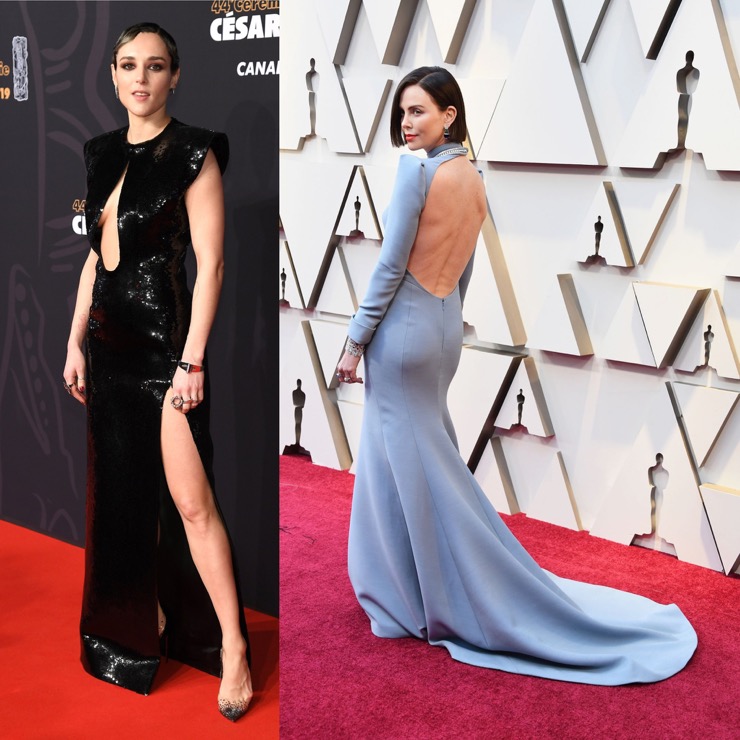 Hong Kong Madame fav: Charlize Theron, who looks absolutely stunning in this dress we're not sure anybody else could have pull off in such a glamour and chic way.



PRETTY IN PINK
Leila Bekhti (FR) in Giambattista Valli VS Gemma Chan (US) in Valentino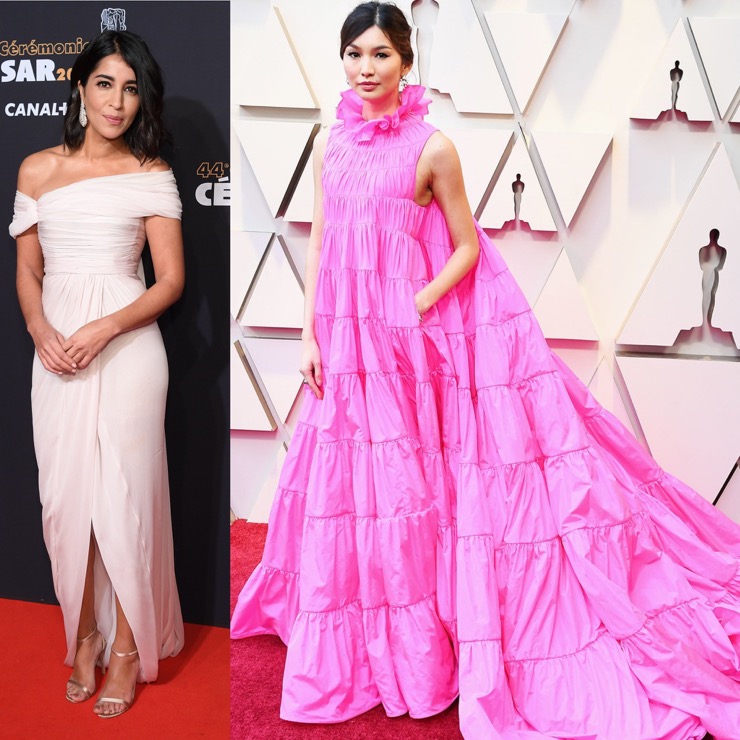 Hong Kong Madame fav
: Gemma Chan. Even though Leila looks beautiful she looks way too simple next to Gemma's amazing, pop and super audacious dress.
LITTLE BLACK DRESS
Virginie Ledoyen (FR) in Dior VS Lady Gaga (US) in Alexander McQueen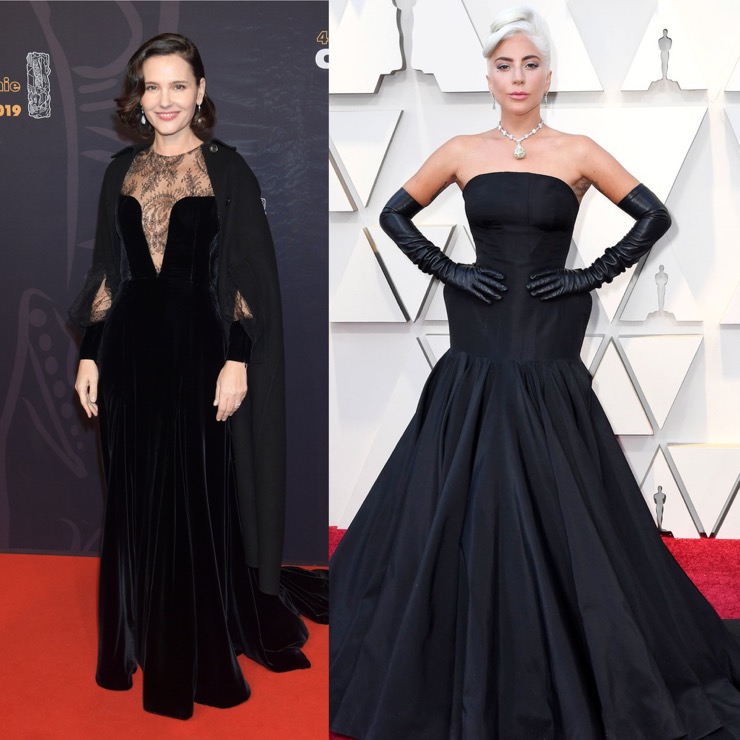 Hong Kong Madame fav: well, on this one we are definitely team France. Virginie looks sexy and chic while Lady Gaga just looks too much (but she is Lady Gaga so can it be any other way?)



THE BLING RING
Virginie Effira (FR) in Prada VS Brie Larson (US) in Celine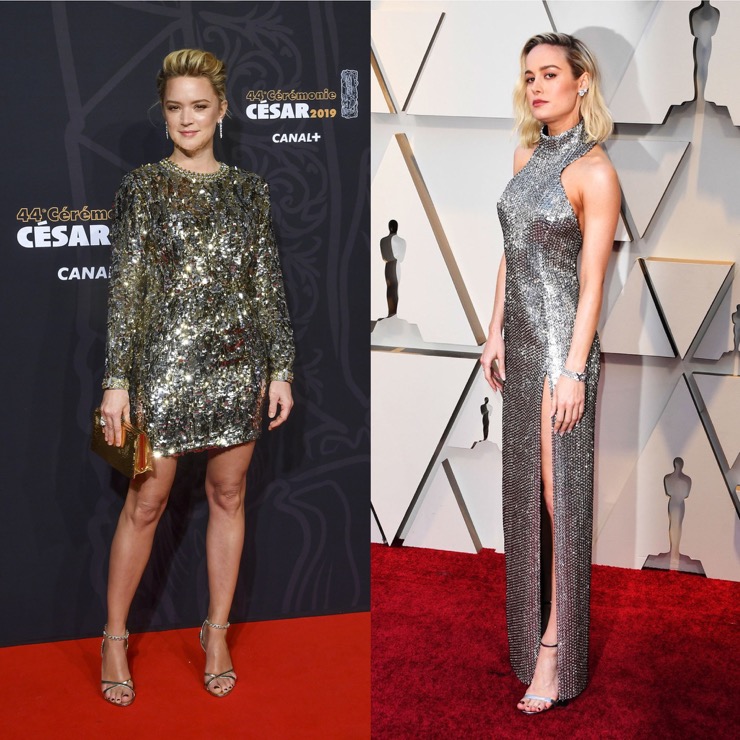 Hong Kong Madame fav: we love it that Virginie is wearing a mini skirt on the red carpet, it's refreshing and oh so French, but Brie definitely looks too good in that disco ball liked dress. Sorry Virginie, we're rooting for Brie on that one.



Well, that was closed bu we have to admit it: this year Frenchies didn't do it better and the award goes to the Oscars.