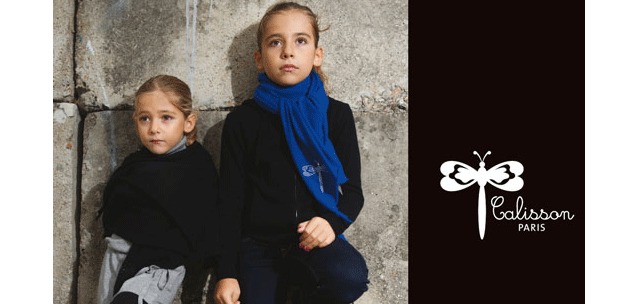 Here's something for your well dressed little girlies. Our favourite fashion thing for the start of 2013 is Calisson Paris, a new children's clothes brand launched here in HK- by a trendy French lady of course! The focus is on total comfort and soft fabrics – especially good for keeping your kids warm over these cold winter months. We couldn't say no to the little cashmere cardigan or the light grey « cardigan with hood », so both items have been successfully tried and tested by our girls! The long sleeved t-shirts also make great basics and have a cute button on the v neck and top stitch detail on the elbows. The designs come with a delightful dragonfly print on the back – a winning detail for your little fashionistas- yes these things count, even at their young age! Why not complete their look with a cashmere headband…or go all out and get the matching scarf and glove set too? So what are you waiting for? Take a look at the collection…and then take it from there! We're quite confident you'll do more than just look, so happy shopping! Just one question: when will they be bringing out the same styles for us mummies…?!
PS: Hurry up, the sales are on until the end of the month (with up to 40% off)…and the cherry on the cake is that you can get an extra 10% off your purchases with the code "HKM". Isn't life wonderful sometimes?!
A little extra to leave you with: a private sale has been organised for 22
nd
and 23
rd
January 2013. The details will be available on the Calisson Paris Facebook page soon.
CALISSON PARIS
E-Boutique
www.calissonparis.com
contact@calissonparis.com
www.facebook.com/CalissonParis