by Aude
Ok, confession time. I am a beauty addict, I am. Stocking on creams, facial masks, serum and all sorts of make-up. The creams and masks I do use (you'll be amaze/shocked by how many different products I can use in just one day) but the make-up … even putting on eye liner seems like a sweet dream to me. I am just so bad at it! Still I got that crazy unexplainable addiction to mascara, nail polishes (I got something like 20 of them, last time I did a manicure myself was probably 1 year ago …), lipsticks, highlighters … Please tell me I am not alone!
But hey just because I am all thumbs does not mean I don't want to play it glam from time to time! Dramatic eyes, red lipstick out … let's put the glam on. Here are my 2 fav products for an easy peasy Glamour Look (tested and approved by the clumsiest girl of all, myself).
Rouge Louboutin Les Yeux Noirs Lash Amplifying Lacquer
Christian Louboutin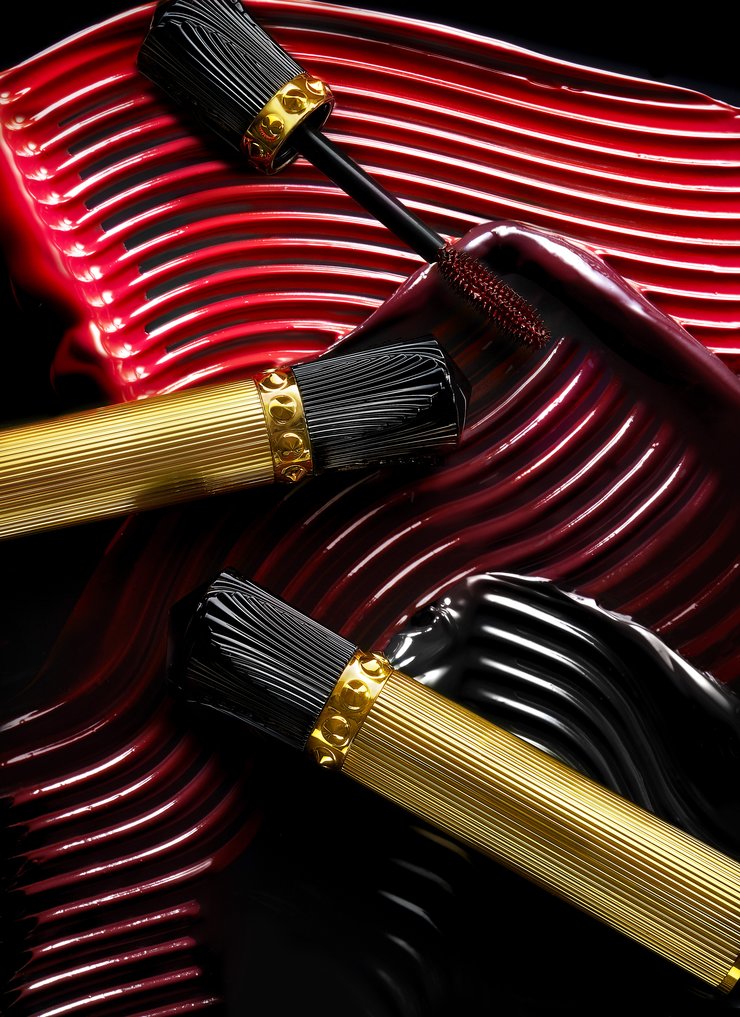 Quite a complicated name for just a mascara would you say. Well, that's the thing,
Les Yeux Noirs
is not just a mascara.
First of all, it's red. Yes red. First time I opened it I thought "ok, here is a product I am never going to use" but still decided to keep it because of how beautiful it is. And then finally decided to give it a go. You know what? So should you! Red is the new black! It's not like full red, more like impactful colour reflection at the end of the eyelashes. Gives you that very special look where people look at you and think there is something quite unique about your look but without immediately realising what it is. Mysterious is definitely glamourous!
Plus, the shape and textures are just perfect for small eyelashes like mine looking for dramatic volume from time to time.
Never thought I will ever wear
Le Rouge Louboutin
on my eyes but you know what, it's like wearing it on your feet. One you tried it once, you are addicted to it!
And if you really can't imagine yourself wearing red on your eyelashes,
Les Yeux Noirs
is also available in
Khol
(Black) and
Sevillana
(Burgundy).
Les Yeux Noirs – Christian Louboutin
HKD 610
MATTE REVOLUTION Lipstick
Charlotte Tilbury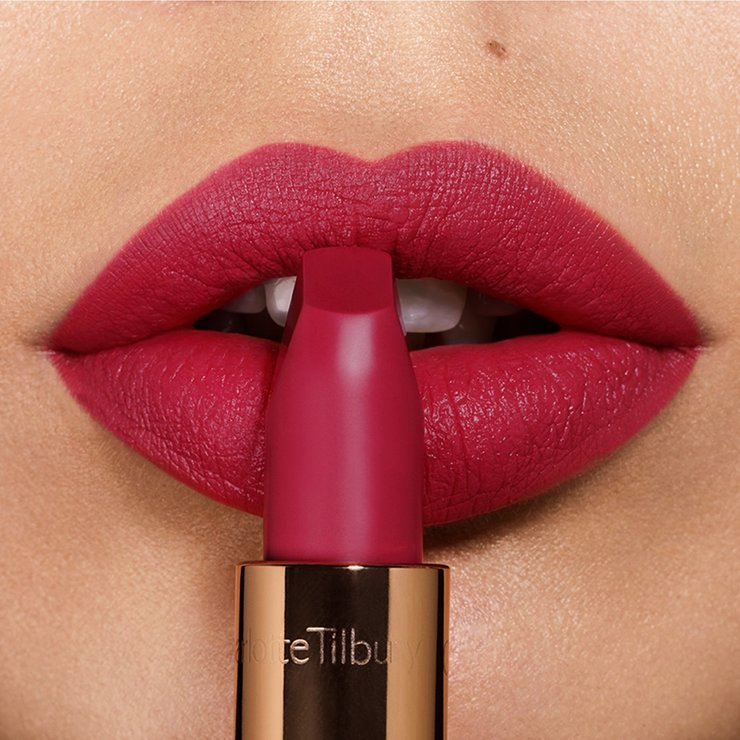 The Queen from the MATTE REVOLUTION range by Charlotte Tilbury

If I am in the mood for dramatic lipstick rather than dramatic mascara, my go to lipsticks are those from Charlotte Tilbury's MATTE REVOLUTION range.

The square, angled tip makes it super easy to apply which is just perfect for me. And I love the luminous, cashmere-soft finish.

Plus it comes in 16 colours so 1. You are pretty sure to find one that you love 2. You don't have to wear the same colours of the time 3. It gives you a perfect excuse to buy way more product than you need (not trying to tempt you, not at all … but on my side I definitely have more than one!).

My fav colours?
Lost Cherry, a beautiful almost neon pink
Red Carpet Red, the ultimate glamour red
The Queen, a beautiful red w/ a touch of fuchsia. Not as dramatic at red carpet red but perfect if you wanna play it glamorous without going full red
Hong Kong Madame insights
: Charlotte Tilbury will open her first beauty counters in Hong Kong this April at Lane Crawford Harbour City (April 21
st
) and Lane Crawford IFC (April 22
nd
) … just saying.
MATTE REVOLUTION – Charlotte Tilbury
HKD 270