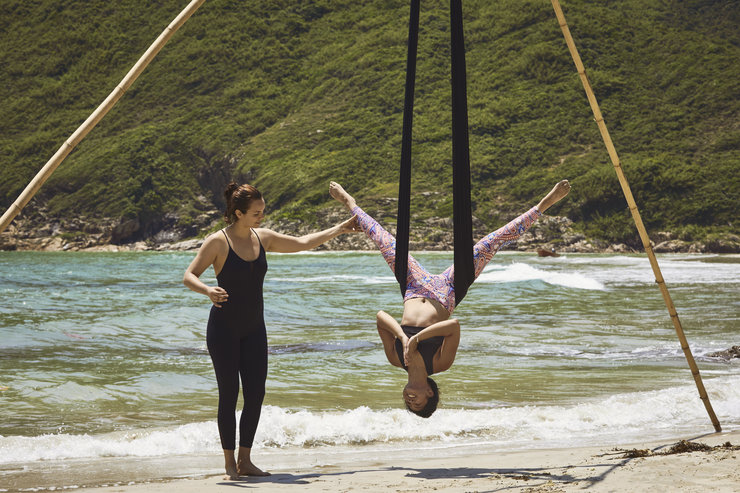 http://www.xcalibrephoto.com.hk/
by Aude
Few months ago, while scrolling Instagram, I came across this picture of a girl practising aerial yoga on a bamboo structure in Tai Long Wan. The minute I saw it I was like "I need bamboo yoga in my life!". One slight issue however, flexibility is definitely not my main strength. There was very few chances for me to be as graceful doing aerial yoga as the girl which picture inspired me. But I didn't care, wanted to give it a go.
I contacted Aleksandra, founder of
Bamboo Yoga
who had the idea of aerial yoga on bamboo tripods after completing her teacher training. Aleks wanted to take her practice outside the studio and bamboo is the perfect material to support aerial yoga tripods as it is both extremely strong and light at the same time. Both, yoga and bamboo have the perfect balance of grace and strength, Yin and the Yang to create a wholeness, peace, and happiness.
If you are a beginner, just like me, the day starts at Yoga BamBam. Aleks will teach you a few poses and help you get comfortable with the hammock. I was actually surprised that I could manage most of the poses (ok maybe not in the most graceful way but still … Inversions let's do this, I am not afraid of you!). This class is super important to build your confidence and help you realize that there is nothing to be afraid of, it is just going to be a fun time. If there is a pose that you cannot manage or that you just don't feel like doing that's totally fine. Practice at your own pace, listen to your body … it's yoga after all, not a competition.
Then heading off to Sai Kung and on our way to Sai Wan beach via a short hike. Those non-yoga moments are also quite fun, giving you the opportunity to ask questions to Aleks and also meet the other people from the group (5 to 9 people per session). Once on the beach it's show time!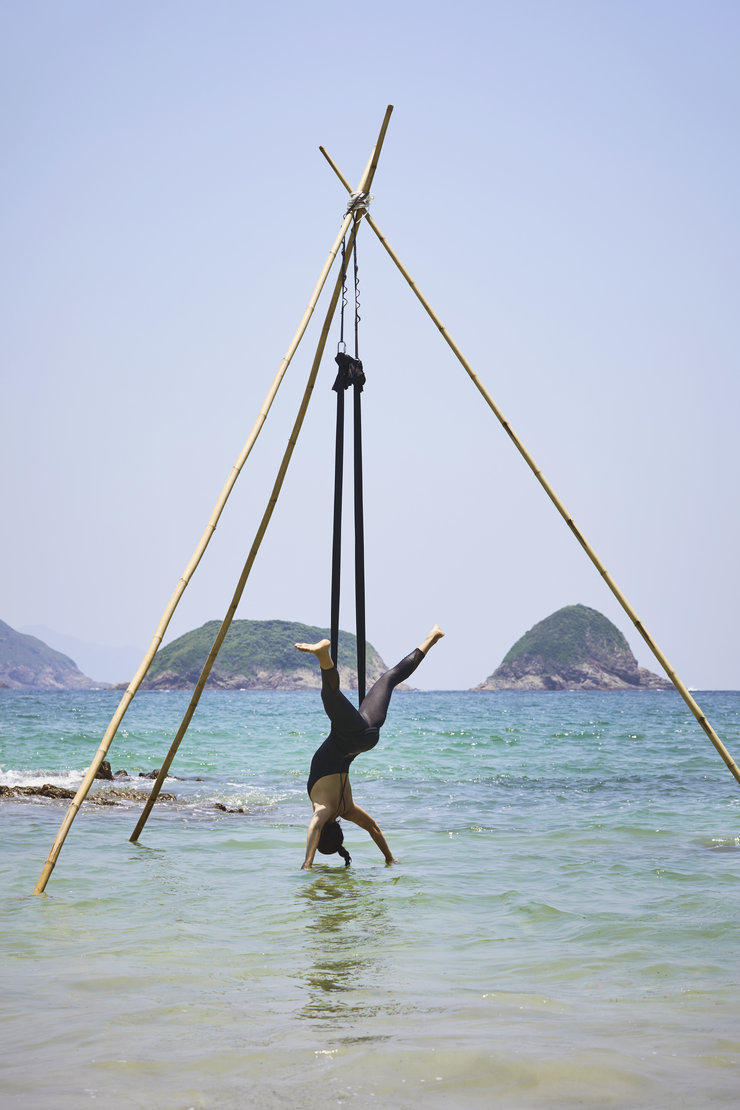 http://www.xcalibrephoto.com.hk/
It's actually amazing to see how the same pose can feel very different when in a studio and when on the beach. I loved the feeling of hanging head down just above water, being able to stroke the sea and enjoy the relaxing sound of the waves while looking at the sky. Moving from a pose to another as smoothly as possible (well not smoothly at all if I am being honest), posing for a photo or two (Bamboo Yoga is so Instagram friendly), giving the spot to someone else, observing how the other ones are doing, then back to it for another round … the afternoon went by so fast! And god that's exhausting! My body tired and my mind perfectly calm, I slept like a baby on that night.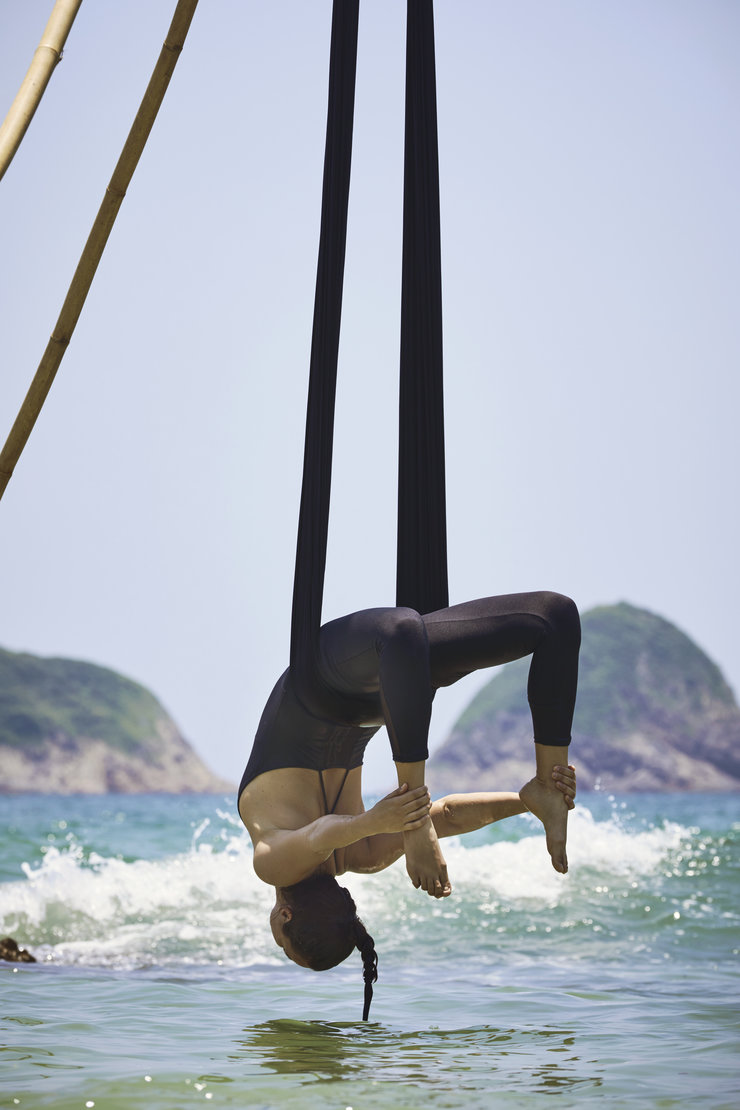 http://www.xcalibrephoto.com.hk/
Would I do it again? Oh yes! Definitely wanna give it another go next year at spring time. The chill weather was perfect plus there was nobody but us on the beach (which is definitely luxury in Hong Kong) but I would have loved to be able to also enjoy a swim while I was on the beach. Should you try it? Definitely yes. It's just a great way to spend a Saturday or a Sunday whether you are into yoga and/or fitness already or just want to try something new. Grab a friend to come along with you if you are not sure what to expect or want to make it even more fun.
Hurry up guys, still a few dates available before winter break! Booking
here
Bamboo Yoga
Beginners
:
Full day practice with Aerial Class at Yoga BamBam – taxi ride to Sai Wan Pavilion – hike to Sai Wan Beach – practice on the beach – hike or boat back to Sai Kung
HKD 720 early bird / HKD 760 (food and transportations are not included)
Experienced
(at least 5 aerial classes taken before):
Half day practice on the beach
HKD 520 early bird / HKD 560