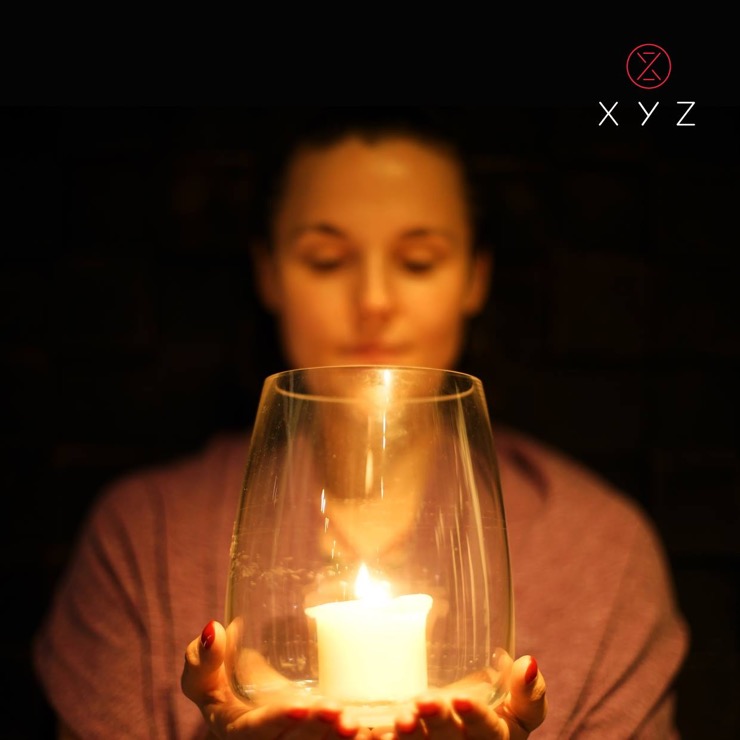 by Aude
Never heard about XYZ? Where were you over the past few years? Not in Hong Kong? Definitely not on Instagram! There hasn't been a single day on which I haven't seen an Instagram story taken at XYZ studio in Central and it has me dying to give it a go. Why haven't I been earlier would you say? Well, not that I have been lazy but hitting the barre at barre 2 barre pretty much every day plus having to cope with running this website while having a full time job, not to mention the events and tastings basically every night (I know … I can't really complain) I must confess that my daily life is already quite busy so feels like I needed a good excuse to book myself in for a ride at XYZ. And what better excuse than a newly launched and quite unique class format?
BREATHE is definitely not your traditional cycling class. I've loved each and every second of this candlelit 50 min class led by Bruno. The class kicks off with a 10 min warm-up designed to have you find your good alignment, your flow and set-up your intent for the rest of the class. You'll then be taken through a quick meditation, having you focus on your breathe and get rid of all the negative energies so that you can then entirely focus on your ride. And now, let's ride it up, shall we? I found the experience of riding in the dark, at candlelight, quite mystical actually (do I seem weird saying that?). Hard to explain but the 25 min of the ride had gone so quickly, I was entirely focus on feeling the music (Which by the way was great! You can check out the playlist
here
), finding my flow, riding to the beat and follow Bruno's instructions. Not kidding when saying I could have easily carry-on for another 15 min. The class then ends with a 10 min stretching.
Hong Kong Madame loves
: leaving the class not only feeling like we've been sweating calories out and do good to our body but also with a quiet mind, feeling all reset and energized.
The 8 pm class on Monday evening is definitely a great way to kick-off the week. But no worries, you can also BREATHE at another time if Monday evening doesn't seem the best to you.
BREATHE at XYZ
50 min class
Monday – 8 pm / Tuesday – 8 pm / Wednesday – 9 am / Saturday – 2 pm / Sunday – 3 pm (schedule is subject to change so make sure to check-it at XYZ website)
XYZ
2/F, New World Tower
18 Queen's Road Central