by Aude Camus
For me, immersing myself in different locales is an essential part of truly experiencing a destination. I love that it allows me to uncover hidden gems and embrace the distinct flavours and cultures that make each neighbourhood special. This is why, if I'm somewhere for more than just a few days – and unless the aim of the trip was to relax and laze by the pool, I like to visit different hotels in various areas. Just like I did during my last visit to Singapore.
After spending a few nights at
DAO by Dorsett AMTD
, in the heart of the Lion City's Central Business District, and eating my weight in street food bites at Lau Pa Sat and Maxwell Food Centre, I moved on to the other side of the Marina Bay willing to wander around the shophouses of Kampong Glam. Welcome to Andaz Singapore.
An excellent location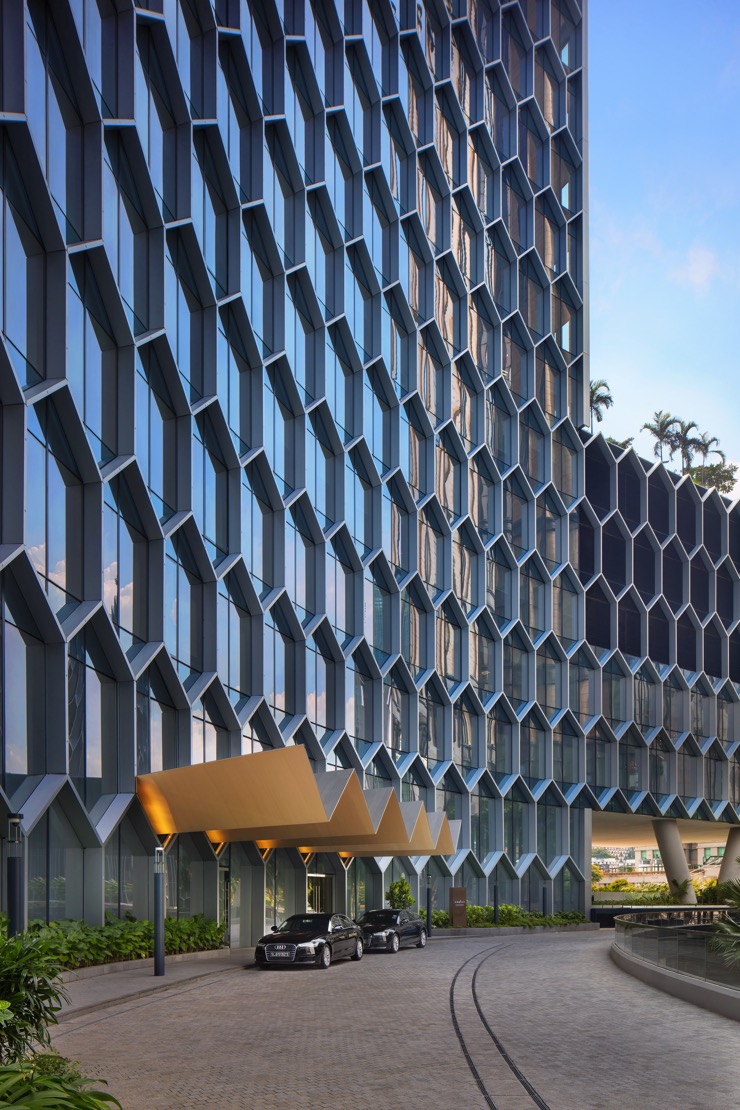 Situated in the Bugis neighbourhood, Andaz Singapore offers a prime location if you're here to explore the city. Once the epicentre of the Malay community in Singapore, Bugis still retains its cultural charm and here you can visit the Sultan Mosque and the Malay Heritage Centre to learn more about the Lion City's rich Malay cultural heritage.

If shopping is on your agenda, you'll be delighted to know that there's shopping mall such as Bugis Junction on your doorsteps while affordable fashion, accessories and souvenirs await you in the streets surrounding the hotel. The foodies like me are in for a treat as well with the neighbourhood being a food lover's paradise offering anything from Michelin-starred restaurants (I warmly recommend a booking at JAAN by Kirk Westaway) and award-winning bars including Atlas to street food stalls - remember to visit Bugis Street Market, cafes, and Malay eateries.

Accessibility is key and lucky for us the hotel is directly connected to Bugis MTR station ensuring you can easily access any part of the city whether you're here on a business or leisure trip.



A thoughtful design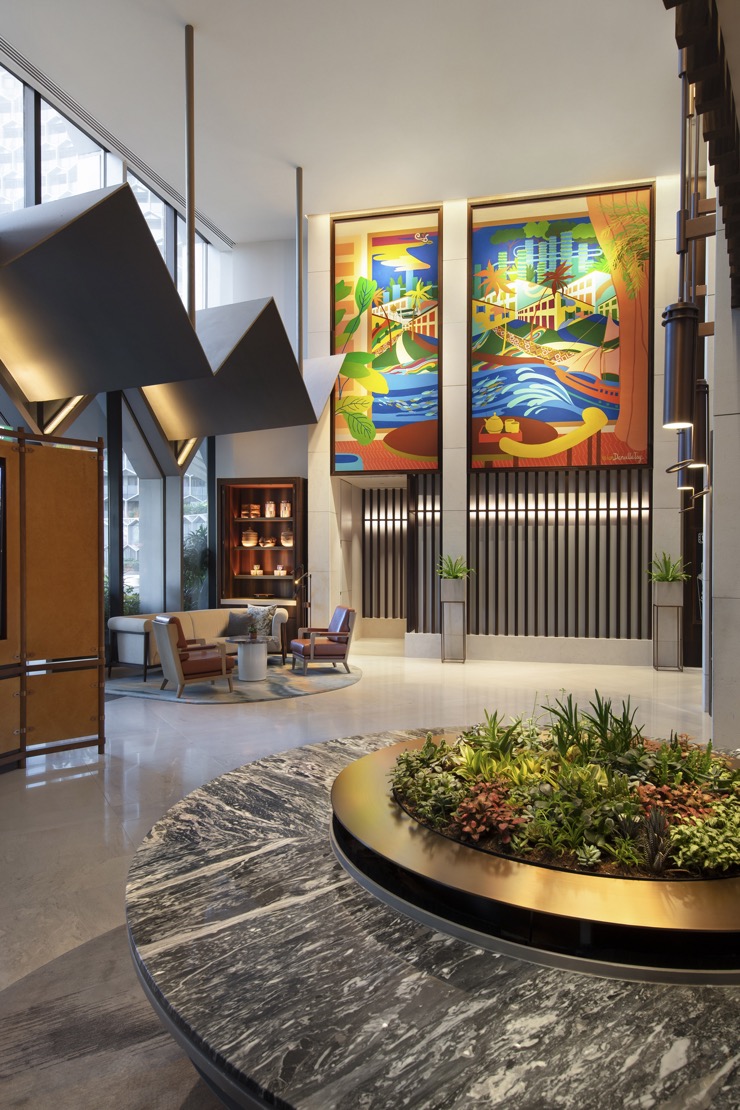 Envisioned by award-winning interior designer André Fu, the property's unique design blends contemporary aesthetic and local culture. Warm hues of yellow and orange are here to remind you of the shophouses and mosque domes from the area. Blended with warm wood tones, they contribute to create a welcoming atmosphere. Stunning panoramic city views and a carefully curated collection of contemporary art complete the décor.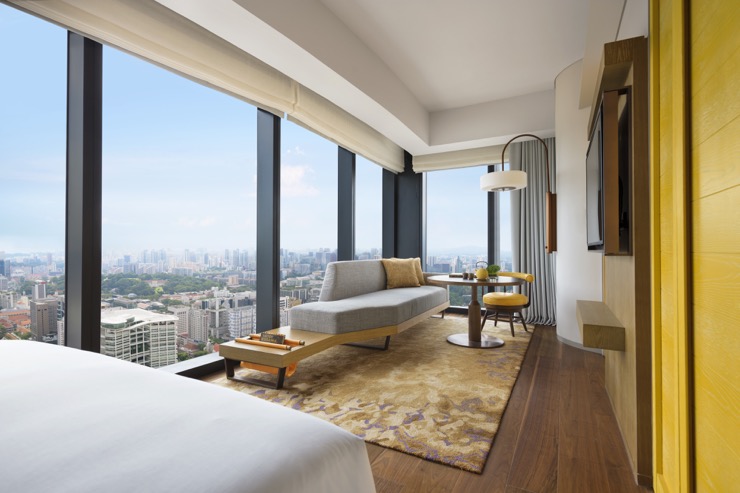 I was staying in a King Bed City View Corner, Deluxe room and loved every feature of the room from its apartment-like layout and its size to its floor-to-ceiling windows, inviting lounge sofa and bathroom bathed in natural light (I hate a bathroom with no window). As perfectly summed up by someone from the hotel's I was having lunch with this room was a great option for both lounging and getting some work done – which I unfortunately needed to do.



Restaurants and Facilities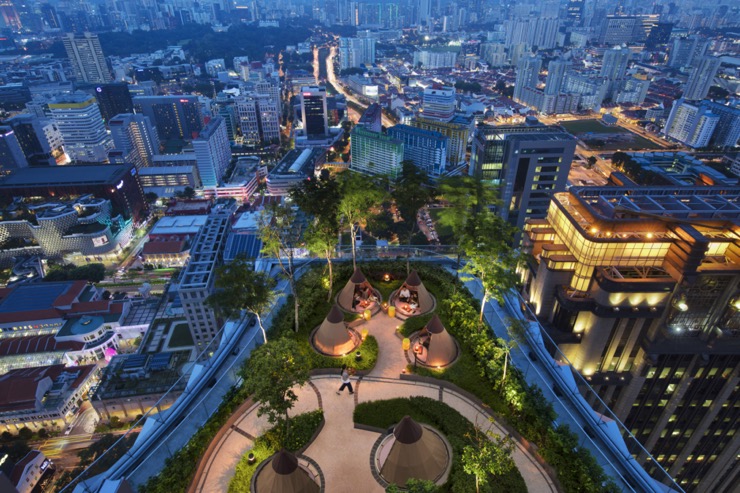 Before I checked in the hotel, friends living in Singapore recommended I visit its rooftop. A tip which I happily followed and can only recommend you follow as well. You don't need a room in the hotel to head to its rooftop bar – Mr. Stork, on level 39. What I could suggest though is for you to visit after 5 pm (3 pm on weekends), unlike me, as the bar doesn't open until then. I was still able to walk around and take in the sweeping views of Singapore, but I wouldn't have mind to raise a cocktail toast to sunset.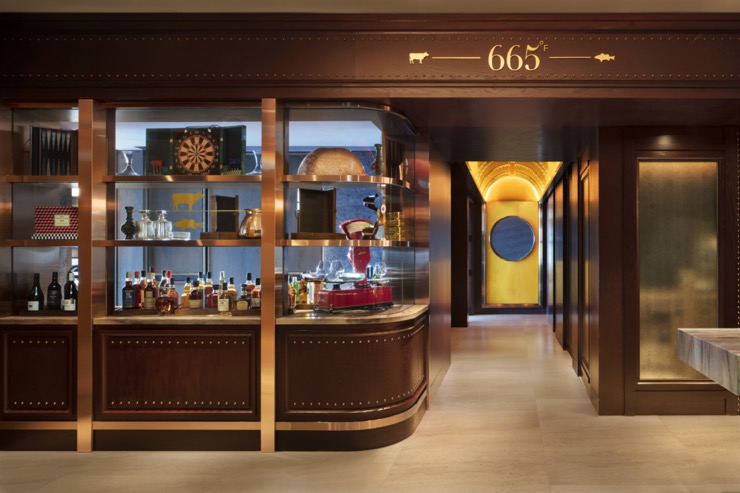 Breakfast, in the form of a tantalising variety of buffets, is served on 25th floor at Alley 25. There's also a bar on the same floor but I haven't tried it. What I did try though is the 665°F steakhouse and I have to say it does an excellent job at pairing sweeping views - from the hotel's 38th floor, with perfectly executed steakhouse dishes. I opted for crab cakes and a Stony River Black Angus tenderloin cooked rare (always!) in the Pira charcoal oven and served with Bearnaise and I couldn't have been more content with this lunch.

As you can see, given the hotel's location and its dining offerings, chances that you'll be starving as null. However, if you're in the mood for snacking, remember to check out the minibar. It's filled with local snacks and they're all complimentary. What's more, refreshments and biscuits are available throughout the day at the lounge on lobby level.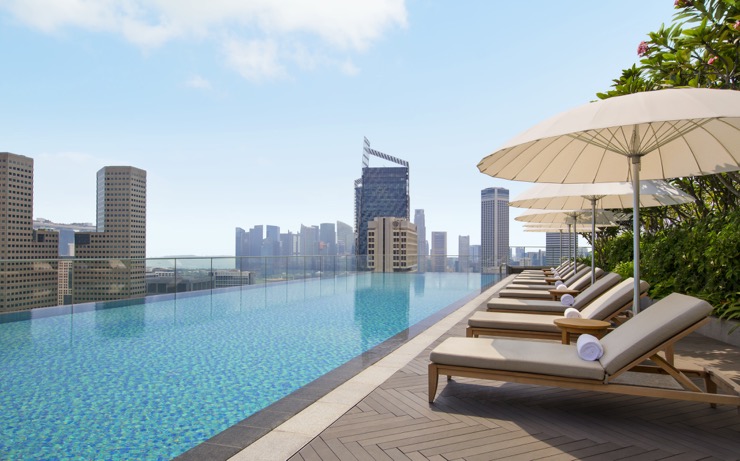 If you feel the need to sweat out some calories, you'll find the well-equipped gym on level 38. As for the pool, it's on level 25 and its nicely flanked with tropical greenery and sunbeds while boasting beautiful views of the Marina Bay. A very Instagram-worthy spot if you ask me.
Paving the way towards a greener future in the hospitality industry
Andaz Singapore takes sustainability to another level with a host of eco-friendly features that make it easy to make eco-conscious choices during your stay.
One example is that the windows in your room come fitted with a special heat/solar film. While it doesn't prevent you from enjoying the views and the abundant natural light, it's here to reduce solar heat gain. The result is a massive energetic gain from not having to overuse the aircon. Other smart green design features include LED lighting and a drinking water tap in every bathroom. The latest has replaced bottled water and you'll be given a reusable bottle as welcome gift to encourage you to participate in the efforts.
You also find an abundance of plants and greenery on the rooftop and on the outside deck on level 25 – where the pool is. Not only is this aesthetically pleasing, it also helps to naturally reduce the effect of the heat on the building. Not to mention the herbs garden adjacent to the pool from which herbs are harvested and used in the kitchen and in the cocktails.
https://www.hyatt.com/andaz/sinaz-andaz-singapore
This article is based on a complimentary two-night stay hosted by Andaz Singapore. No money has been paid for this review which is entirely based on the genuine opinion of its author.