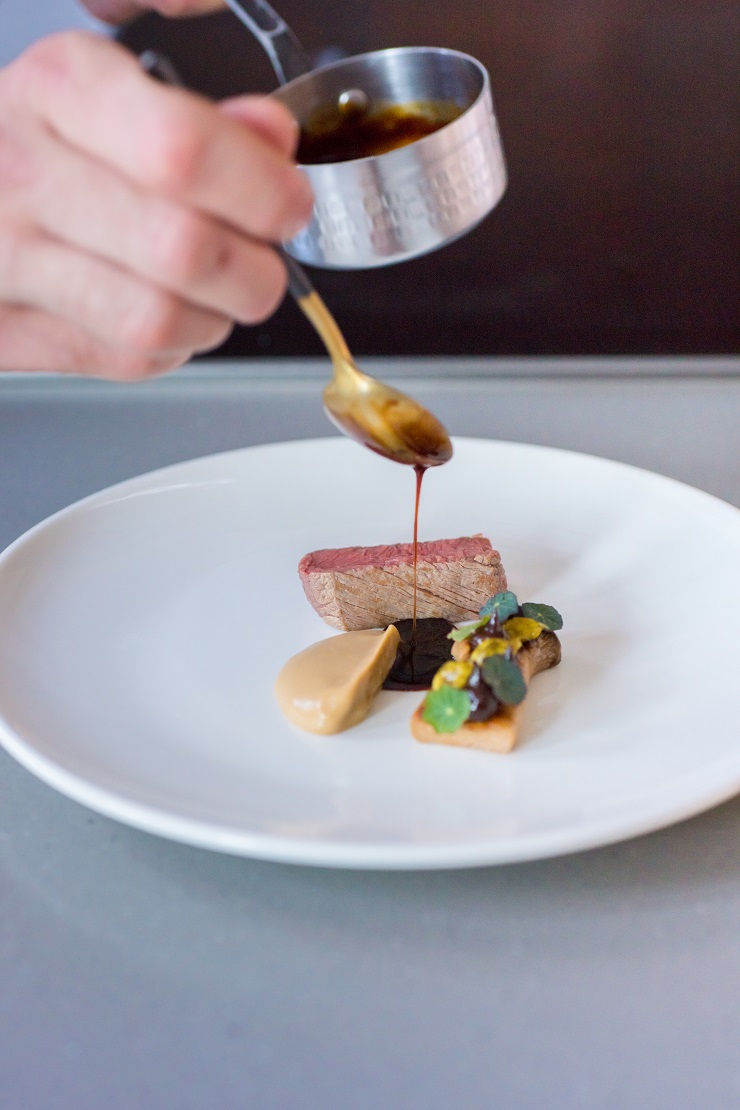 by Aude Camus
I can't believe it's been a year already since Roganic, by award-winning British chef Simon Rogan, opened in Hong Kong and therefore a year since
my last visit there
. One place I was still due to visit though, a year after its opening, was Aulis, the standalone 12-covers chef's table standing next to Roganic and championing the farm-to-fork movement here in Hong Kong. Well, I finally did pay a visit to Aulis, just a few days ago, for the launch of the new seasonal tasting menus. Disclaimer: it was amazing.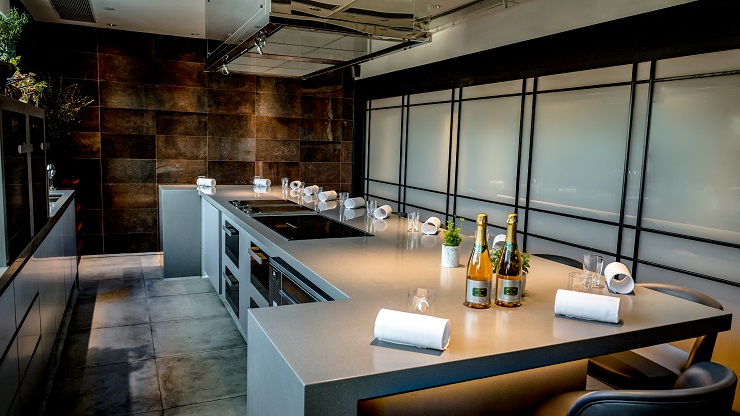 The award-winning kitchen team, led by Sous Chef Karl Steele, is committed to create highly progressive dishes highlighting the best seasonal and local ingredients and just have to say I was wowed by my recent experience with them. Dinner at Aulis definitely is a unique experience.

Hong Kong Madame loves: there is nothing posh or stuffy about this chef's table and you can easily interact with the chefs and the staffs while observing your dishes being cooked and assembled in front of you.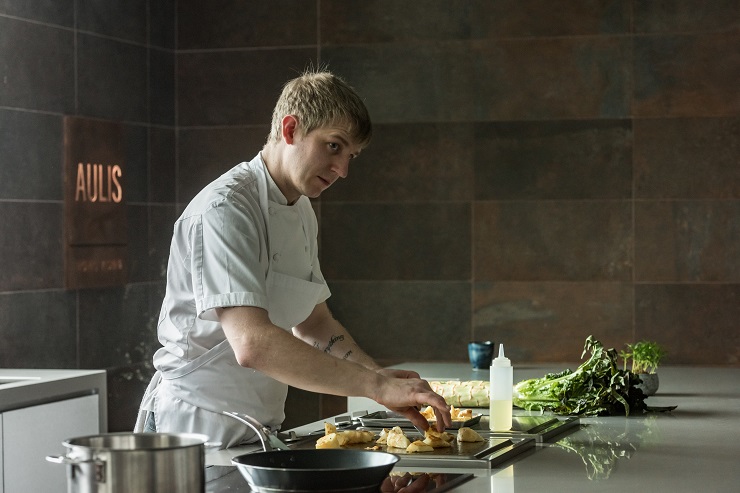 Seating at this 12 seats counter actually almost feels like seating at a friend's kitchen bar (but a friend who would have some pretty outstanding cooking skills!).

Some of the outstanding dishes I had that night: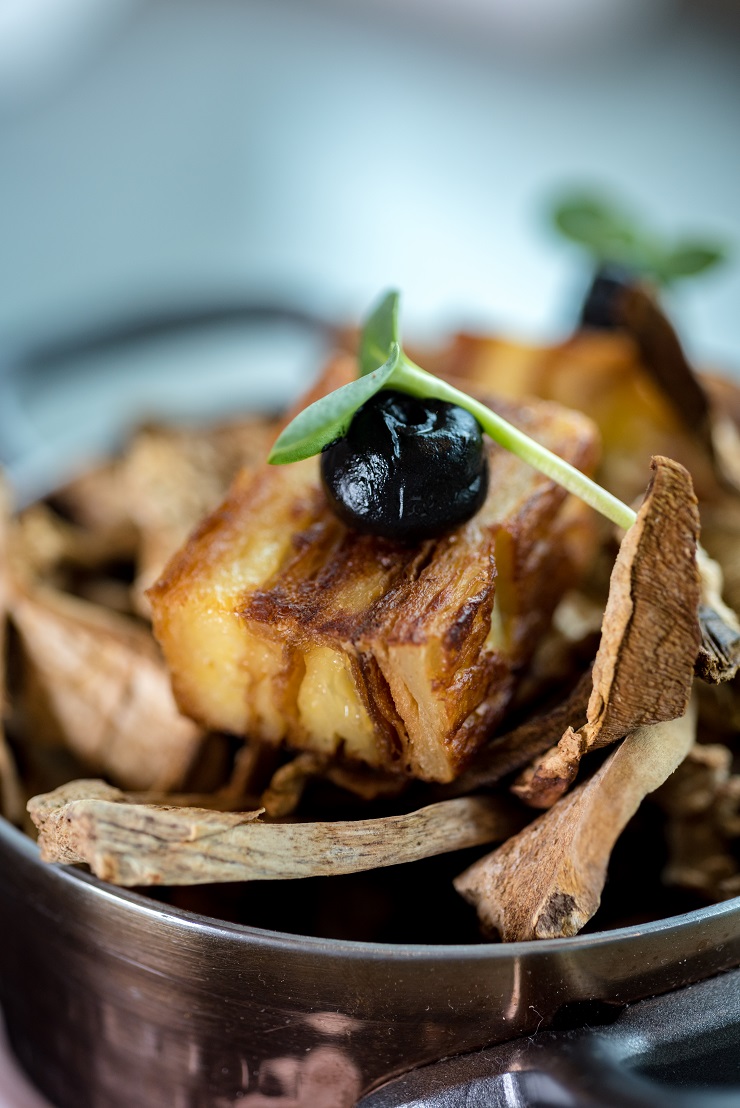 The Truffle Pudding, an Aulis' signature, this gastronomic twist on the traditional bread and butter pudding comes in the form of toasted cubes of bread layered with truffle and an indecent amount of butter. God, I wish I could have one of those little cubes of bread every day.
The Sea Urchin Custard and caviar, a dish packed with umami flavour
The 42-day dry aged sirloin with king oyster mushroom and Jerusalem artichoke, a dish packed with very earthy flavours
The Stout Sourdough Bread, made in-house with living stout that has been fed twice a day for several months, and served with mushroom parfait
I already can't wait to be back for more and, I'm saying it here, I definitely won't wait another year for some Rogan's treats!
Aulis Dinner Menu (10 to 15 courses) is HKD 1,280 / guest – served from Tuesday to Saturday at 7.30 pm (all diners are required to be on time as they will be served at the same time and eat each course together0
Aulis Saturday Lunch (9 courses) is HKD 880 / guest
Aulis Hong Kong
UG08, Sino Plaza, 255 Gloucester Road – Causeway Bay
This write-up is based on a complementary tasting dinner hosted by Aulis. No money has been paid by Aulis for publishing this piece which reflects the honest feedbacks and personal thoughts of its author.