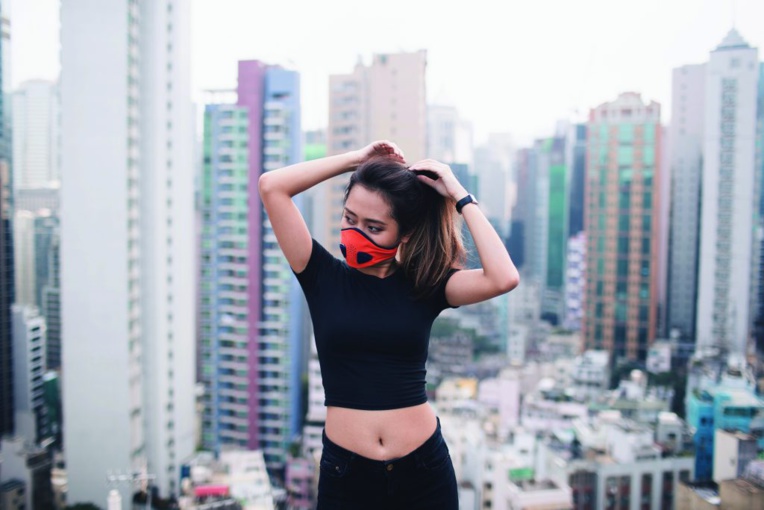 By Delphine
We love Hong Kong, the city that never stops…. Not its pollution. But who said we should stay inside with the purifier on? Cities are to be enjoyed and never to be turned away from. So what? We have to wear one of these not-sexy-at-all and not-so-efficient blue mask? Not nice….
Here comes
Akmon
, just launched a couple of months ago by 2 young French entrepreneurs, who had enough of breathing harmful air pollutants. They worked hard for 2 years, did lots of research and finally developped this unique product. Not just the best protection against pllution but also a comfortable and fashionable accessory. It filters 95% of harmful particles, pollen, dust and germs. And because they are also young and trendy, they didn't want to look like robot. They partnered with a well-known French designer and the results looks great. The facemask comes in nine different color variations so you can choose the style that matches the most your lifestyle.
You just had your hair done? No worries, the side elastics won't bother.
You wear sunglasses ? The mouldable nose bridge won't send all the mist on them.
Ordered online, they can be shipped and delivered anywhere around the world, with 2 filters. Then, you will just have to easily replace the filter (delivered at your doorstep) about once a month.
They thought of everything, our health can thank them a lot.

Time to breathe in style!


HKD 588 for one mask and 2 filters
Worldwide delivery
Sizes : S/M/L, from 10 y.o.