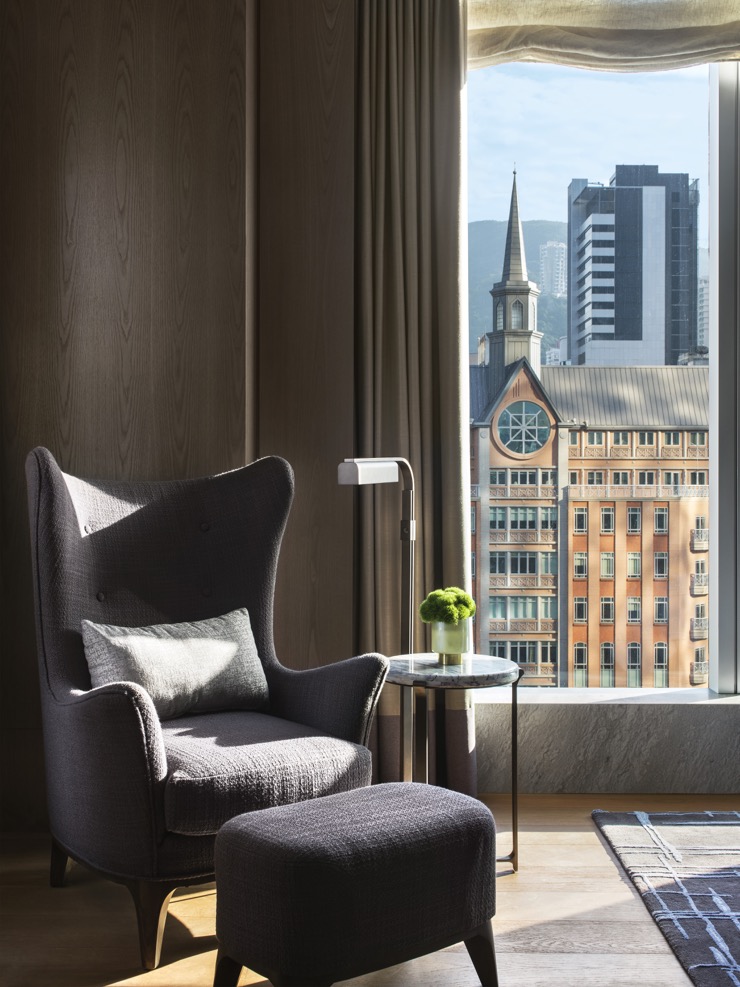 by Aude Camus

The rumor has it that the past few months have seen a growing the rivalry between Rosewood Hong Kong and St. Regis Hong Kong …
If Rosewood Hong Kong snatched victory when opening first, just a few weeks before St. Regis Hong Kong, I must confess that, according to me, victory goes to St. Regis Hong Kong when it comes to decide "where would I happily move in tomorrow?" and here are the reasons why.


A PLACE INFUSED WITH TIMELESS ELEGANCE AND HISTORY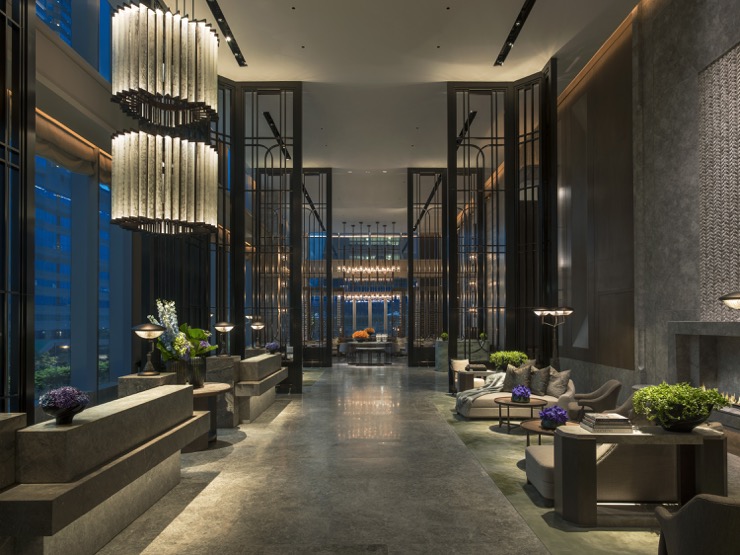 Did you know that the first ever St. Regis opened its doors in New York at the very beginning of the 20thcentury?
And there are definitely some 1900's vibes going around the hotel.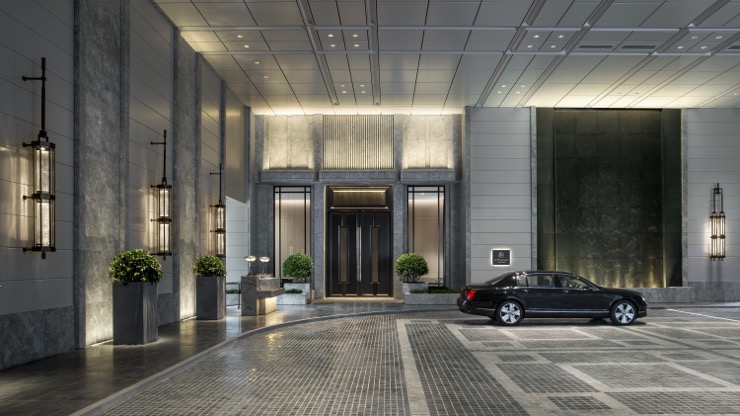 Is it the porte-cochère? Or maybe the butler welcoming you at the said door and bringing you straight to your room? Might also be the subtle Art Deco touches implemented by acclaimed interior designer and architect André Fu or maybe The St. Regis Bar. If you think about it, the whole place is infused with that very "New York high society mansion feel".

Oh and take a closer look … don't you see it? Subtle diamond-shaped touches everywhere … from the logo to the bedsheets or the lamps and as an homage to Caroline Schermerhorn Astor, mother of John Jacob Astor IV (founder of the original St. Regis), a prominent American socialite who just loved her diamonds. Speaking of Caroline, she was also known to throw the most beautiful dinners and wildest party in Manhattan during the second half of the 19thcentury including luscious Afternoon Teas and her famous Midnight Suppers for which she would handpicked 400 close friends (well as close as it can get when speaking of 400 people) to enjoy an exclusive dinner party with her starting from midnight. Those traditions have lived on through the St. Regis brand with hotels offering the most exclusive afternoon teas and their very own versions of the Midnight Supper. Caroline's socialite life has also inspired Caroline's Four Hundred, the signature St. Regis fragrance: a modern scent mixing the exotic woods of her ballroom along with notes of American Beauty roses … a warm scent which welcome you from the very moment you push the door and guide you through your entire stay making you feel almost like ta home.

And I could carry-on like this for hours, telling you all about those precious and unique details making St. Regis Hong Kong a timeless place where you just feel comfortable.


A DESIGN WHICH CAPTURES THE ESSENCE OF THE ST. REGIS BRAND SOPHISTICATION AND THE ENERGY AND CULTURAL DIVERSITY OF HONG KONG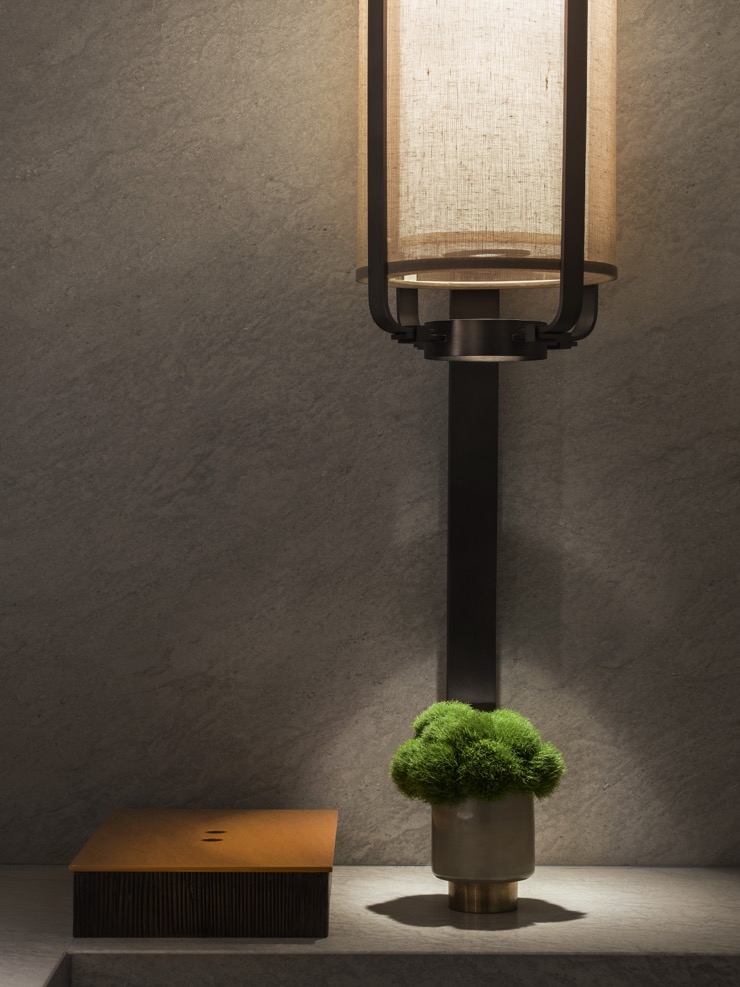 If subtle New York Art deco elements are to be found all over the hotel, St. Regis Hong Kong is also a beautiful tribute to Hong Kong cultural diversity and signature design elements throughout the luxurious and inviting spaces incorporate artisanal details as an homage to the rich culture of the city.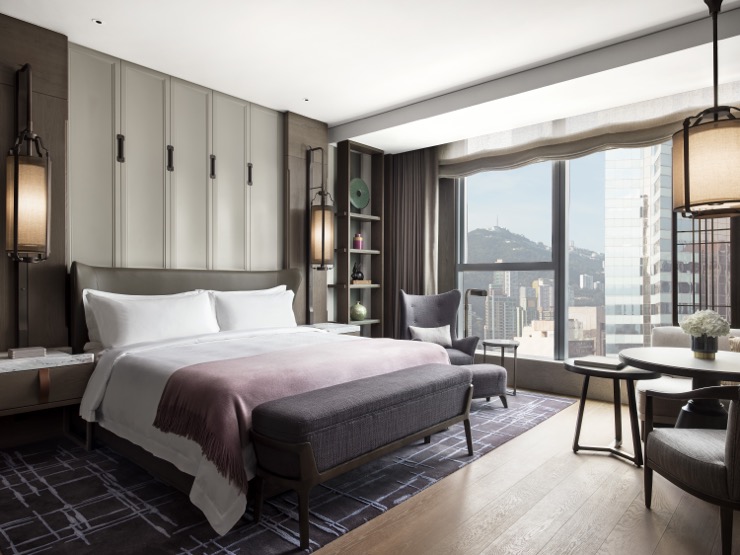 See over the bed those wall panels reminiscent of old Hong Kong's shop shutters? Also look at the lamps, don't they remind you of old Hong Kong? The subtle art of infusing the rooms with a "je ne sais quoi" of Hong Kong and Wan Chai elements.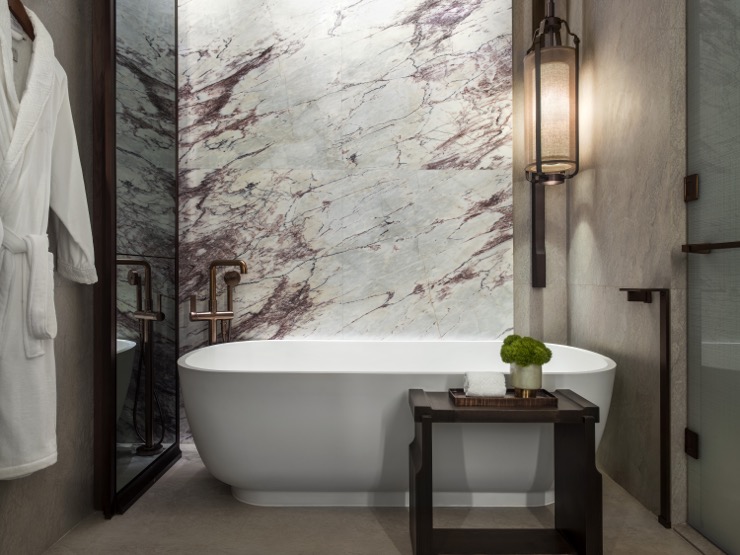 Really, the attention to details is everything at the St. Regis Hong Kong. I even heard that some of the marble walls in the bathroom had to be dismantled and replaced because André didn't like the look of the splashes on the marble …


RESTAURANTS LED BY MICHELIN-STAR CHEFS

Can a hotel qualify as exceptional if it doesn't offer exceptional dining experience? I don't think so and you know I'm serious when it comes to food. And by inviting guests to indulge on French haute cuisine in L'Envol, led by Michelin-star Chef Olivier Elzer, and Cantonese fine-dining at Rùn, led by award-winning Chef Hung Chi-Kwong, the St. Regis Hong Kong definitely aims to exceptional (and obviously Michelin-star …) …

Can't wait to be back at the hotel for more!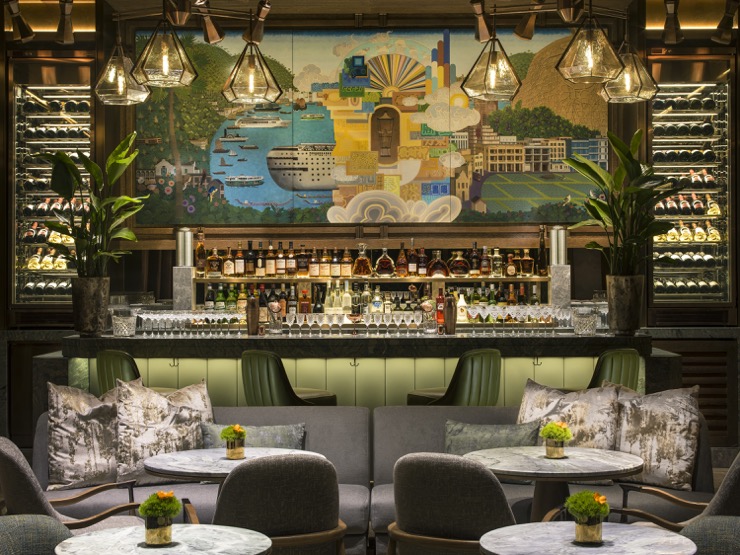 Next will probably be a Bloody Mary at
The St. Regis Bar
. Did you know that Bloody Mary (which happens to be my fav cocktail on earth) was actually invented at the St. Regis and that today each and every St. Regis in the world offers its very own twist on this signature cocktail? I cannot wait to try the St. Regis Hong Kong Canto Mary featuring a dash of Kowloon soy sauce.
The St. Regis Hong Kong
1 Harbour Drive - Wan Chai