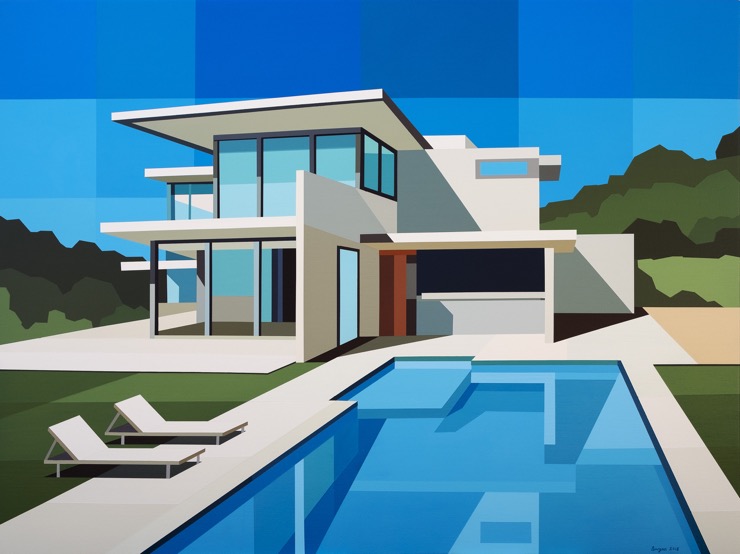 Andy Burgess - Fabrik Projects Blue
by Aude Camus

Art Basel, Art Central … now that those two majors Art Fairs are behind us you thought that we would have to wait another year to see exciting Art Fairs in Hong Kong. Well, not at all. Affordable Art Fairis just around the corner – May 16 to 19 - bringing another round of art to town this May. Affordable Art Fair? A fair aiming at "making art accessible to all by creating a fun, inspiring and transparent event where people come to learn about art and discover the joy of collecting art" says Stephanie Kelly, the Fair Director.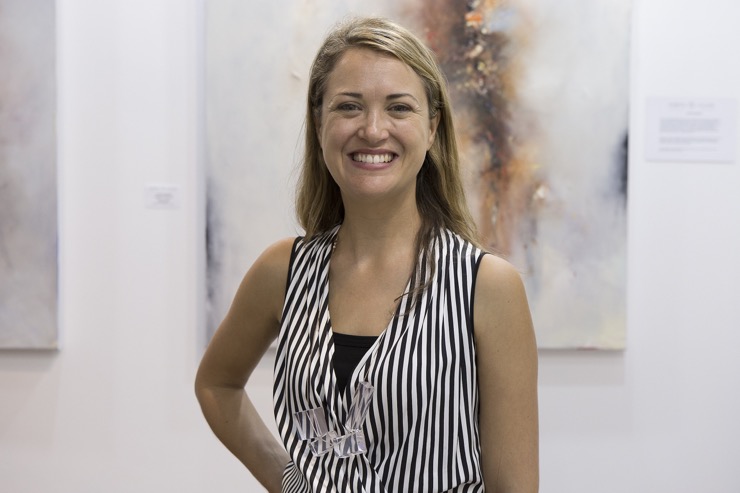 Affordable Art Fair is turning 7 this year. Hong Kong has since then seen the arrival of Art Central and Art Basel. Why is Hong Kong such an attractive place for Art Fairs? Has the arrival of those 2 major fairs impacted Affordable Art Fair in any ways?
Hong Kong is a dynamic market where the collecting culture is booming. The more events the better for the whole art eco-system.
The better way to acquire art knowledge is by immersing yourself in the art world. The more art you see, the more galleries you meet and exhibitions you visit. The more you develop your taste and knowledge. So for us, seeing other major Art Fairs coming to Hong Kong definitely has a positive impact.

Celebrating 7 years in Hong Kong and turning 20 worldwide, how does Affordable Art Fair keep things fresh?
Listening to our visitor and galleries and evolving each and every year to educate people on the joy of collecting art has made us successful over the 20 years.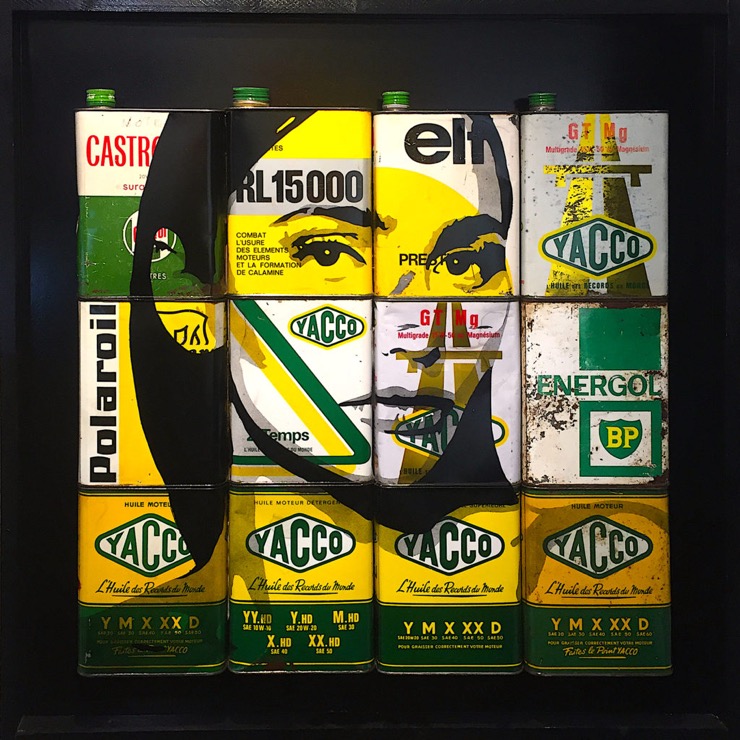 Galerie Artima - Brand Babies castrol 12 B -
This year, we are bringing
115 local and foreign galleries
and have freshen-up the floorplan so that visitors can discover new artists on every corner. We also have
special projects
giving visitors an opportunity to encounter large scale installations and a
Creative Hub
where people can get hands on and make their own art.
What is the profile of people visiting the fair in Hong Kong? Can I join as a total art rookie?
We attract a broad range of visitors from art lovers looking to buy their first art work to experienced buyers interested in spotting emerging talent but also families looking for a cultural activity or friends catching-up over art.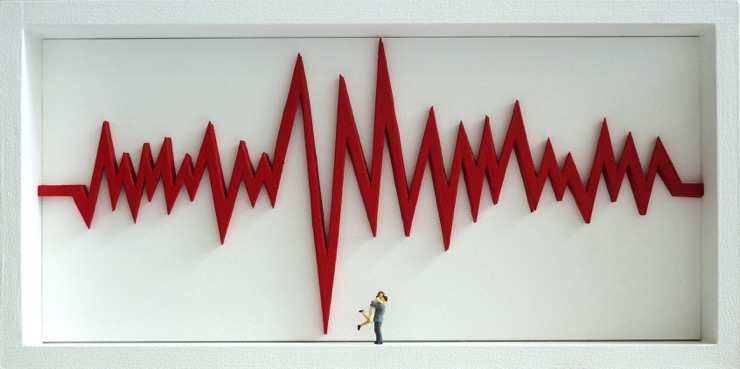 ROUGE Ephémère Gallery - Gaspard MITZ - Electrocardiogram
How to make the most of my visit at Affordable Art Fair if I am a total art rookie?
With 115 galleries representing 1,000 artists exhibiting under one roof, the fair can be quite overwhelming.
First thing would be to grab a floorplan and have a look at it to get a better idea of the fair layout.
A great way to enjoy the fair is by giving it enough time. Give yourself a few hours to browse the art and join our education programme.
Don't be afraid of asking questions, galleries love sharing the story behind an artwork and introducing their artists.
Also make sure to snap pictures of artworks you love along with the artist and price tag so that you can then take a coffee (or bubbly) break and review your shortlist before buying a piece. If you need more time, most of the galleries will be happy to hold the artwork for your overnight. Most of the galleries can also offer payment plans making the art even more affordable.
Affordable Art Fair
Opening Night on Thursday May 16
Friday May 17: 12 pm to 10 pm
Saturday May 18 and Sunday May 19: 11 am to 7 pm
Tickets from HKD 100 to HKD 300 – available
online