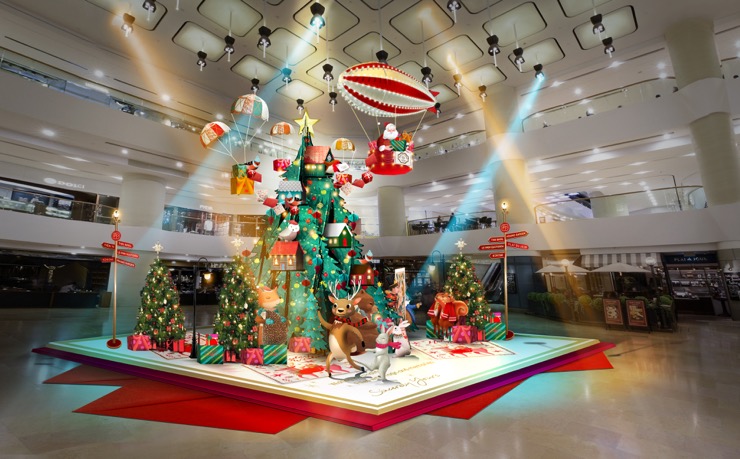 Santa Clauss has made its way to Hong Kong this year, settling in a cosy grotto at Pacific Place and welcoming the little ones to wish them a Merry Christmas.
Booking online
HKD 90 for visiting Santa before Dec 11 & HKD 120 for visiting him after Dec 11.
Check Pacific Place Christmas website for more info on their
festive program
#2
Discover The Night Before Christmas tale imagined by ifc mall to celebrate Christmas this year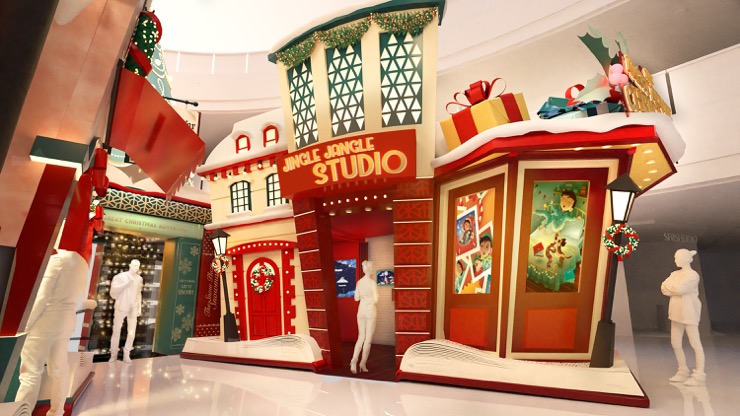 EDIT: in light of recent public events, ifc mall have cancelled its Christmas displays

Rediscover the magic of Christmas through ifc mall beautiful storytelling and the magnificent pop-up storybook installation making a magical setting for your littles ones to create their own Christmas stories: books flying through the air, the wafting scent of freshly baked cakes, streets filled with twinkling lights and a sparkling 12-metre Christmas tree.

At the very front of the installation is a giant mechanic pop-up book illustrated by award-winning British illustrator, Richard Johnson, who specialises in narrative illustration and character design. Visitors are invited to follow the adventures of little Ben and his pet Monty in the story as they journey through the fantasy Christmas village. Other highlights include the Jingle Jangle Studio, for kiddos and families to create their own augmented reality story adventure, and the Snow Plaza offering storytelling sessions and a make it snow display.

The Night before Christmas – until Jan 1 at ifc mall



#3
Enjoy a Christmas movie under the starlight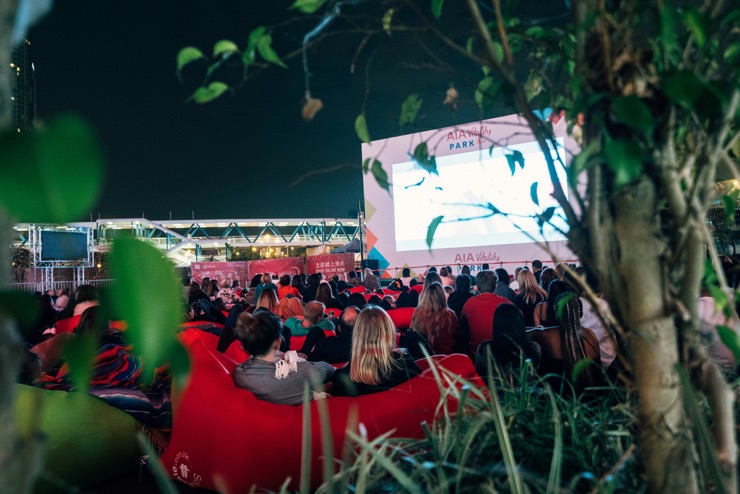 Do you have any specific festive season traditions? One of mine is to watch (for the 500 time) Love Actually. But this year, I won't be watching it from my sofa (even though I do love doing so, all wrapped-up in a blanket while eating gingerbread biscuits and drinking hot chocolate) but outdoor, enjoying the beautiful backdrop of Hong Kong by night together with my favorite romcom/Christmassy movie and probably a glass (or two) of mulled wine.
Moonlit Movie – until Dec 22
The Hong Kong Observation Wheel and AIA Vitality Park, 33 Man Wong Street – Central
Full Screening Schedule is available
here
#4
Rejoice and Be Merry with an evening of Carols and Christmas music with the
Cecilian Singers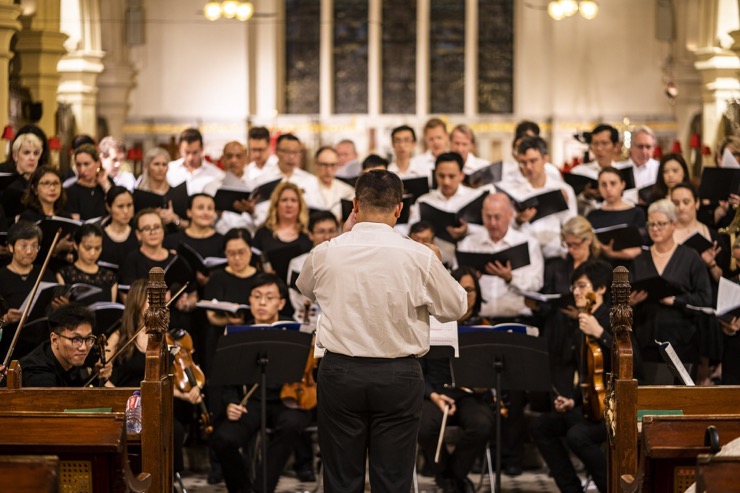 Nothing like a bit of falalalala to trigger the festive spirit, right? On Dec 11, the Cecilian Singers, one of the oldest mixed choirs in Hong Kong, will be performing traditional, classical and modern Christmas favorites will all proceeds going to Maggies' Cancer Caring Centre.
Have a holly jolly Christmas, that's the best time of the year …
On Wednesday Dec 11 from 7.30 pm
HKD 250 / person (HKD 100 for under 16)
Tickets available on Ticketflap
#5
The Nutcracker
ballet brings magic and Christmas spirit to the stage of Hong Kong Cultural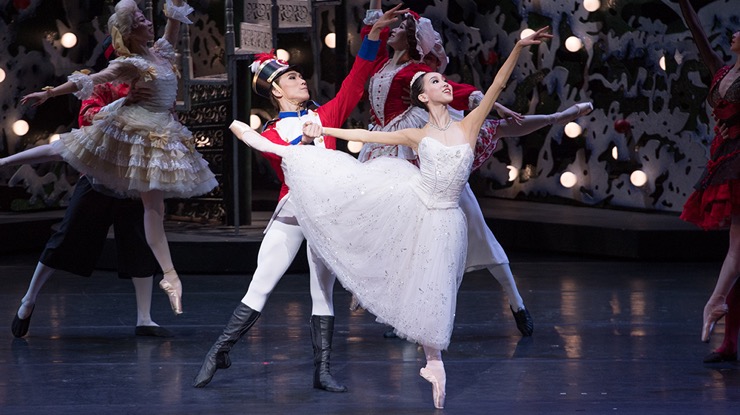 Follow Clara and Fritz's captivating adventure as they help the Nutcracker reunite with his Ballerina love and rescue the kingdom from the sinister Rat King. Last year's 16 shows completely sold out in advance, so don't wait to get your tickets to this festive family tradition! With glorious sets and costumes and Tchaikovsky's enthralling score performed live by Hong Kong Sinfonietta, this classic ballet brings adventure, fantasy, romance, action and the Christmas spirit to the stage!
Hong Kong Cultural Centre, 10 Salisbury Road – Tsim Sha Tsui
Standard tickets start at HKD 180
More info and tickets booking