by Aude Camus
Ringing in this new year (but also new decade!) with a tone of good resolutions in mind? I feel you! I always like to think of the beginning of a new year as an opportunity to set up new habits and intentions and this year, one of my resolutions is to explore more flexible ways of working and find a working space that would truly inspires me: because of the people it welcomes, of the way it looks, of the perks it offers …
The five below first-class co-working spaces offer exactly what I am looking for.
Banyan Workspace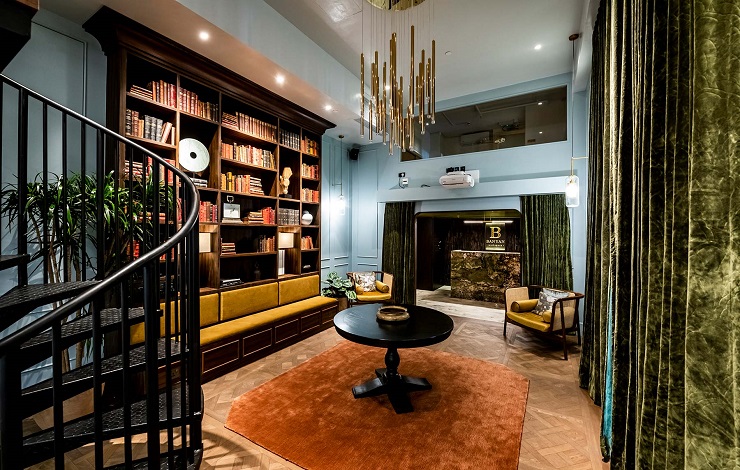 Opened just a few months ago, Banyan Workspace stands out thanks to its beautiful design by
S.Lo studio
and its commitment toward making the workspace more environmentally aware and sustainable. Stepping-in the space, which was previously a toy's manufacturer warehouse, almost feel like entering a boutique hotel. The library welcomes you with parquet floors, velvet and wood-paneled walls and then opens up on a bright spacious area offering work desks and beautiful harbour views.
In an effort towards promoting a more environmental friendly and sustainable lifestyle, the place is equipped with recycling stations, air purifying plants and if energy conscious but also offers locally sourced snacks. At the cornerstone of their philosophy is also the commitment to giving back to the local community and every month, 2% of your member's rate is going to a local non-profit organization chosen among the four they have selected to partner with.
Chic, intimist and socially aware … When can I move in?
Suite 1204, Eastern Harbour Centre, 28 Hoi Chak St, Quarry Bay
Metropolitan Workshop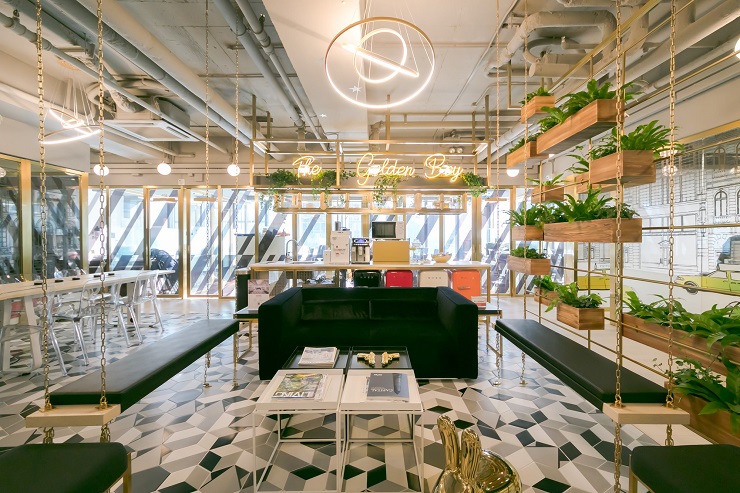 A boutique co-working space offering six locations across Hong Kong (2 locations in Central, Admiralty, Wan Chai, Tin Hau, Kwai Chung), all opened 24/7 and each with a distinctive design and atmosphere to it. The great plus of this co-working space are its flexibility and the community of entrepreneurs it welcomes making it easy for you to connect with like-minded people (definitely a perk when you are a solo entrepreneur!).
Admiralty: Unit 603, 6/F, Tower 1, Admiralty Centre, 18 Harcourt Road
Central: 3/F, World Trust Tower, 50 Stanley Street
Central II: 20/F, Silver Fortune Plaza, 1 Wellington Street
Kwai Chung: Workshop 301, The Galaxy, 313 Castle Peak Road
Tin Hau: 917A, Block B, Sea View Estate, 2 Watson Road
Wan Chai: 17/F, Tesbury Centre, Queen's Rd E 28
Soho House Hong Kong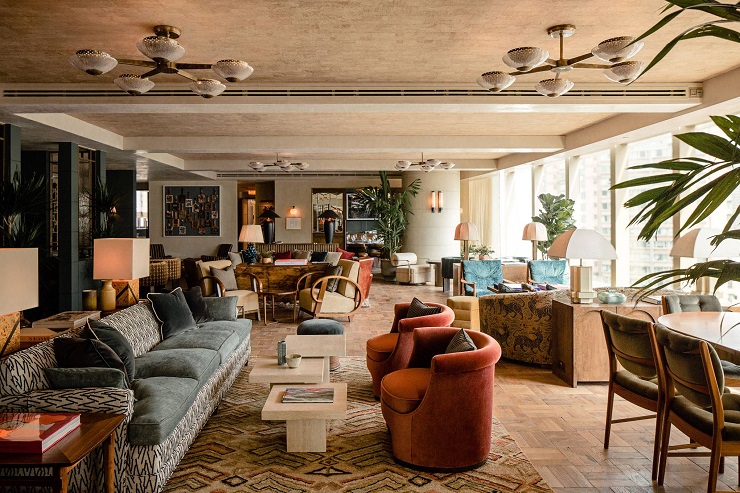 More than a co-working space, Soho House is a members' club for Hong Kong creative community. The opening of the house, offering a Pool Room, a Drawing Room, a House Brasserie, a Soho Active gym and private dining, made quite a buzz this year and the addition of Soho Works, a co-working space spread around nine floors set to open in spring 2020, is sure to be one of the coolest co-working spaces opening of the year. Seeing the rest of the house, you can for sure expect distinctive chic design and trendy crowd.
33 Des Voeux Rd W, Sheung Wan
The Executive Centre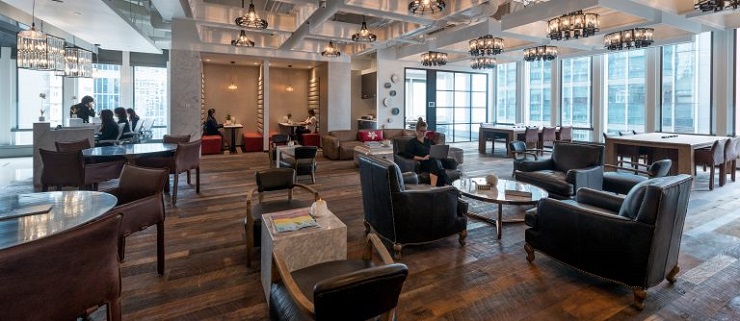 With no less than 11 locations on Hong Kong Island, all located at prestigious addresses, The Executive Centre facilitates the growth of ambitious businesses and business professionals through high-end service, seamlessly operated workspaces, unparalleled insights from a global member network and experiences that elevate corporate culture.
Admiralty: Level 35, Two Pacific Place, 88 Queensway / Level 5 and 6, 28 Hennessy Road, 28 Hennessy Road
Central: Level 22-26, Prosperity Tower, 39 Queen's Road / Level 43 & 44, Champion Tower, 3 Garden Road / Level 5-19, Two Chinachem Central, 26 Des Voeux Road Central / Level 20, One ifc, No. 1 Harbour View Street /Level 15 and 16, Nexxus Building, No. 41 Connaught Road / Level 15 and 16, The Hong Kong Club Building, 3A Chater Road
Quarry Bay: Level 8, Cambridge House, Taikoo Place, 979 King's Road / Level 60, One Island East, 18 Westlands Road / Level 23, One Island East, No. 18 Westlands Road
The Great Room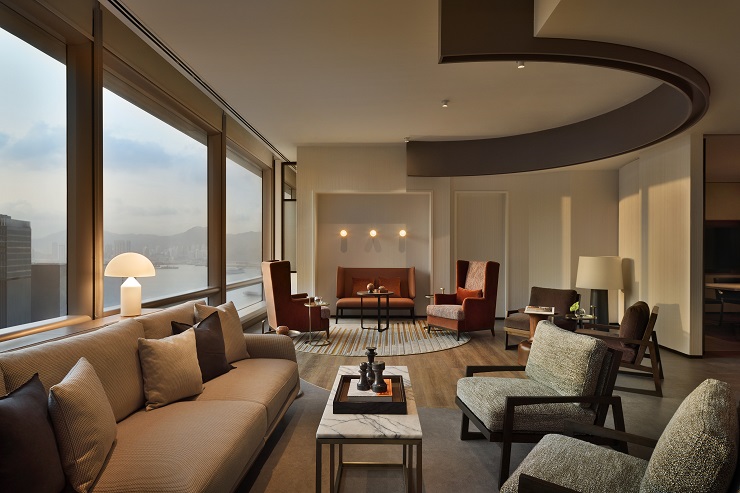 Opened in April this year at One Taikoo Place, The Great Room offers an elevated take on co-working, drawing inspiration from luxury hotels. The beautiful design of the place has been imagined to facilitate interactions between members and provide a sense of depth that feels more luxury residential than your typical working space. The space also welcomes lifestyle events ranging from wellness sessions to thought-leader chats and cocktail soirees but also curated event in collaboration with publications influencers and changemakers or some of the world's most prestigious brands such as Hendrick's Gin or Tiffany & Co. A great place where to socialize and therefore enrich the way you work.

One Taikoo Place, Level 23, 979 King's Road, Quarry Bay