by Aude Camus


A chocolate affair: La Maison du Chocolat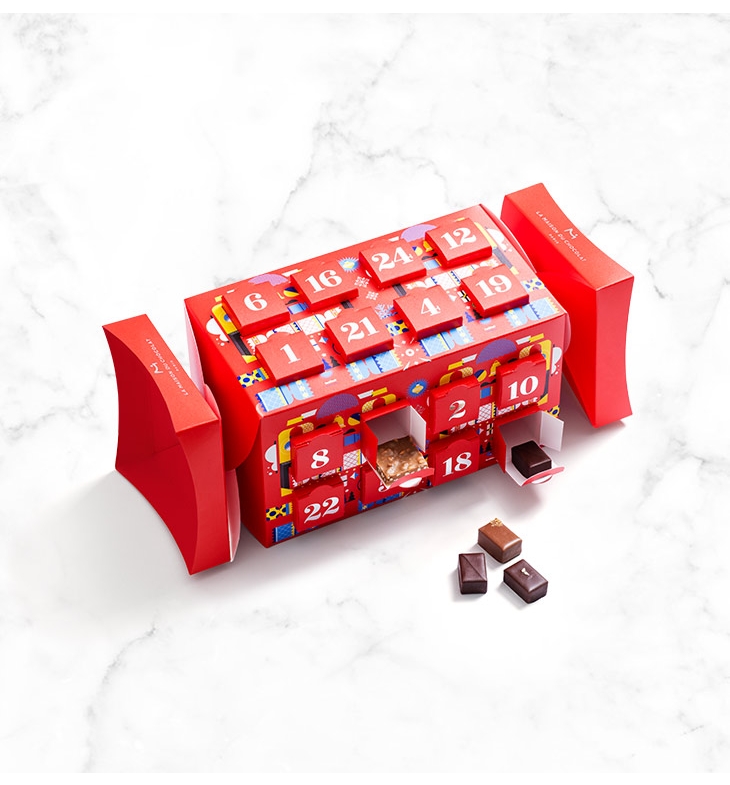 It wouldn't be a proper Advent Calendars round-up without at least one calendar full of yummy chocolates and La Maison du Chocolat never disappoints when it comes to celebrating the festive season with some chocolate treats. The giant colourful cardboard cracker, designed by Brazilian illustrator Fernando Volken Togni, is filled with the creations from chocolate master Nicolas Cloiseau: 21 pralines and four gourmet bar squares (so yes, that's a total of 25 delights instead of your usual 24) including two unique recipes to savour on Dec 24 for an extra dose of festive cheers.
HKD 720
Available
online
and in stores.
A glam show: diptyque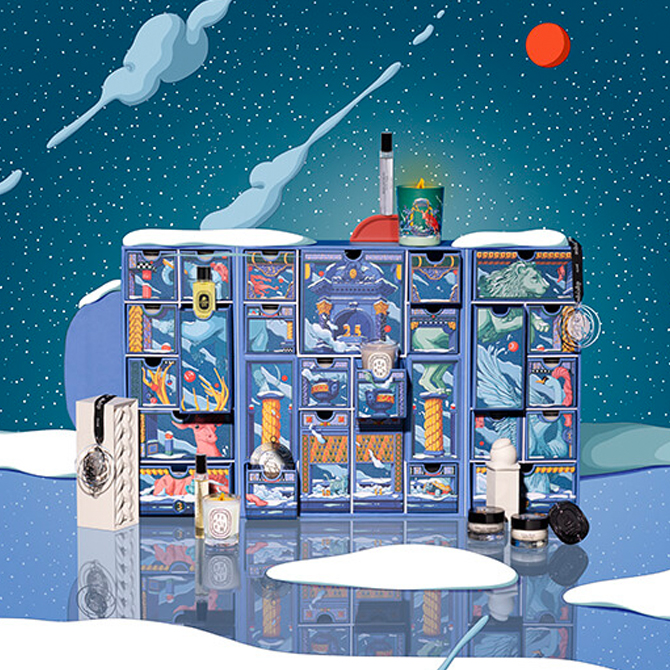 Always a stunning option, but also a rather expensive one, ditpyque's advent calendar is this year designed by Parisian artist Ugo Gattoni and filled with a fragrant assortment of eleven miniature candles of the brand's most iconic scents such as Narguilé, Ambre or Figuier, travel-sized perfumes and a few limited-edition Christmas decoration. The star of the show is a full-size Christmas exclusive Moonlit Fir candle with notes of pine, eucalyptus and peppermint that will transport you under the mistletoe.

HKD 3,490
Available in stores



A flawless option: Clarins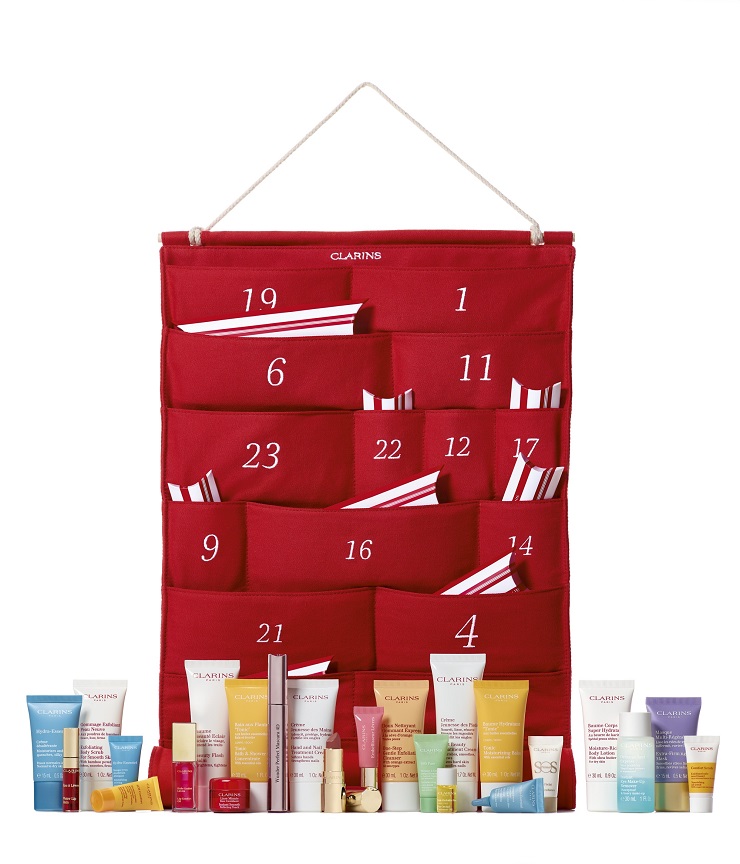 24 days before Christmas Advent Calendar
With not one but two advent calendars available this season, Clarins is bringing us flawless complexion and effortless beauty this festive season. Filled with the brand's iconic products such as the Foot Treatment Beauty Cream, the Extra-Firming Mask or the Tonic Moisturizing Balm with essential oils, both advent calendars promise days of pampering with skincare and body care products to get you prepared for Christmas.
HKD 650 for the 24 days before Christmas version featuring 8 makeup products, 6 body care and 10 skincare products
HKD 380 for the 12 days before Christmas version featuring 4 makeup products, 3 body care and 5 skincare products.
Available
online
and in stores.
A fragrant countdown: Atelier Cologne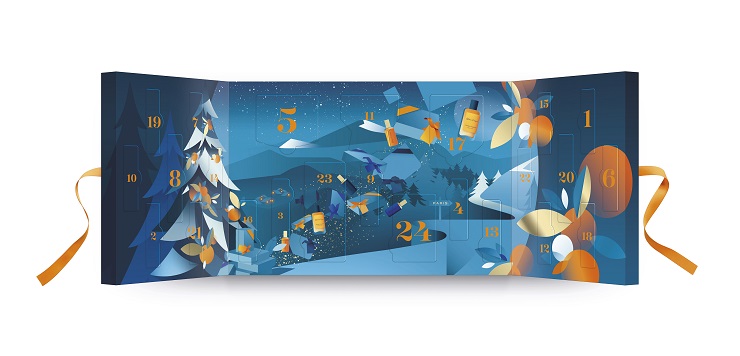 Discovery Advent Calendar
Atelier Cologne also celebrates the countdown to Christmas with not one but two advent calendars in artistic collaboration with Italian artist Ray Oranges who offers a colourful and bright take on the Christmas spirit. The two advent calendars invite you to unlock a treasure trove of curated mini and full-size fragrant gifts.
HKD 2,980 for the Luxury Advent Calendar featuring 3 mini fragrances candles, 3 full-size perfumes with leather cases, 3 travel-size perfumes, 9 mini perfumes and 3 hand creams
HKD 900 for the Discovery Advent Calendar featuring 1 full-size Clémentine California perfume with leather case, 2 deluxe mini sprays, 17 mini perfumes and 3 holiday charms.
Available
online
and in stores.
A gourmet treat: Pierre Hermé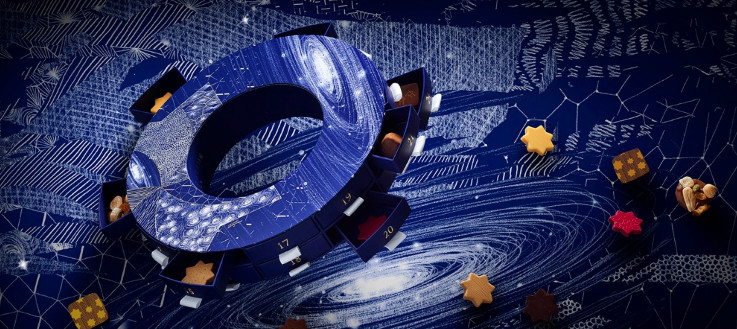 The World's Best Pastry Chef 2016 is delighting us, this year again, with a sweet advent calendar shaped like a Christmas wreath and paying tribute to the rings of Saturn. Each of the 24 drawers is filled with a chocolate bonbon or a delicacy that shines like a mantle of stars.
HKD 880
Available online and in store